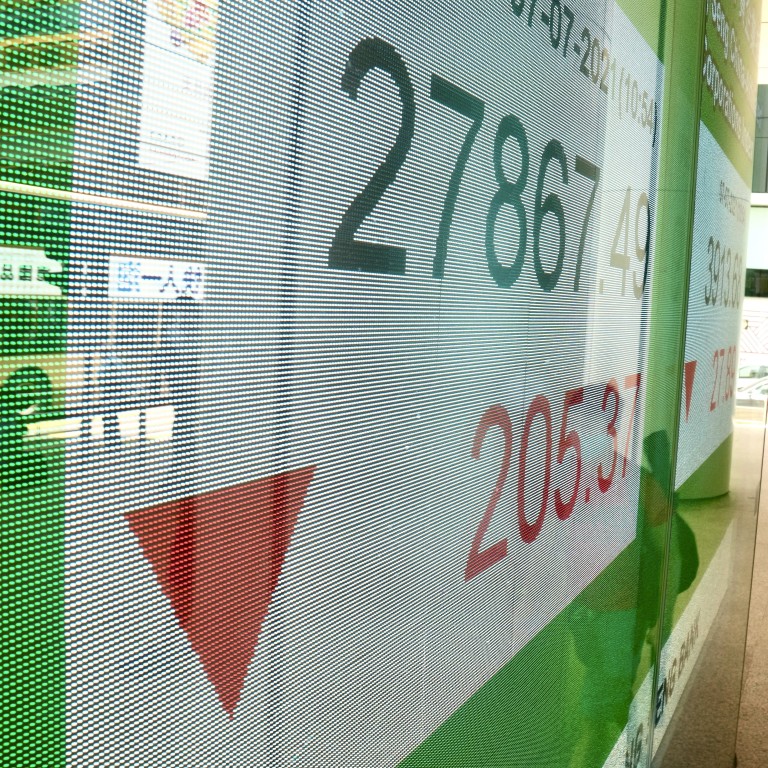 Hong Kong stocks dragged down for third straight day by Delta virus worries, WuXi Biotech sell-off
Shares of Henan-based firms – Zhengzhou Coal Industry, Muyuan Foods and WH Group – hit as province is inundated with heavy rains
Wuxi Biologics led blue chips lower, declining 4.5 per cent after a substantial shareholder agreed to sell 80 million shares
Hong Kong stock market fell for a third consecutive session, dragged down by insider selling in Wuxi Biologics and concerns over the rapidly spreading Delta coronavirus variant.
The benchmark Hang Seng Index ended 0.1 per cent lower at 27,224.58, after rising 0.3 per cent at the open.
Mainland markets bucked the trend, with the Shanghai Composite and the CSI 300 index of the biggest stocks in Shanghai and Shenzhen both rising 0.7 per cent.
Wuxi Biologics
led declines among blue chips, falling 4.5 per cent to HK$131.80. A substantial shareholder of the company agreed to sell 80 million shares at HK$129.00, according to a
filing
to the stock exchange on Wednesday.
Anta Sports dropped 2.3 per cent to HK$179.50, while Haidilao eased 4.5 per cent to HK$42.80.
The
highly infectious Delta coronavirus variant
has fuelled a surge in infections globally, with countries including Indonesia, Malaysia and Thailand reporting record deaths. Economies that had been relying on border controls to crush the virus, such as Australia and Vietnam, have been exposed to the threat of infections abroad due to sluggish vaccination rates.
Total confirmed cases of Covid-19 have reached nearly 191 million on July 20, with around 4.1 million deaths, according to the World Health Organization.
"A new wave of infections could delay the reopening of global economies and trigger another reassessment of H2 growth as well as positioning around the reopening and reflation trade," said Anderson Alves, global macro analyst at ActivTrades.
Meanwhile, carmakers gained following data from the China Association of Automobile Manufacturers which showed car exports surged 66.2 per cent year on year to US$50.8 billion in the first half. BYD rose 6.1 per cent to HK$218.60, while Geely Automobile added 2.2 per cent to HK$23.40. Xpeng rose 3.7 per cent to HK$161.80.
Great Wall Motors surged 16 per cent to a record high of HK$31.65. The company posted a 205.2 per cent growth in net profit in the first half on the back of strong sales, the company said in its
preliminary interim report
released after the market close on Tuesday.
On the mainland, Zhengzhou Coal Industry and Electric Power, which manufactures coal products, fell 1.5 per cent to 5.31 yuan. The city of
Zhengzhou in central China's Henan province
has been inundated with heavy rains since the weekend, displacing tens of thousands of residents. The city recorded 209.1mm (8.23 inches) of heavy rains in just one hour.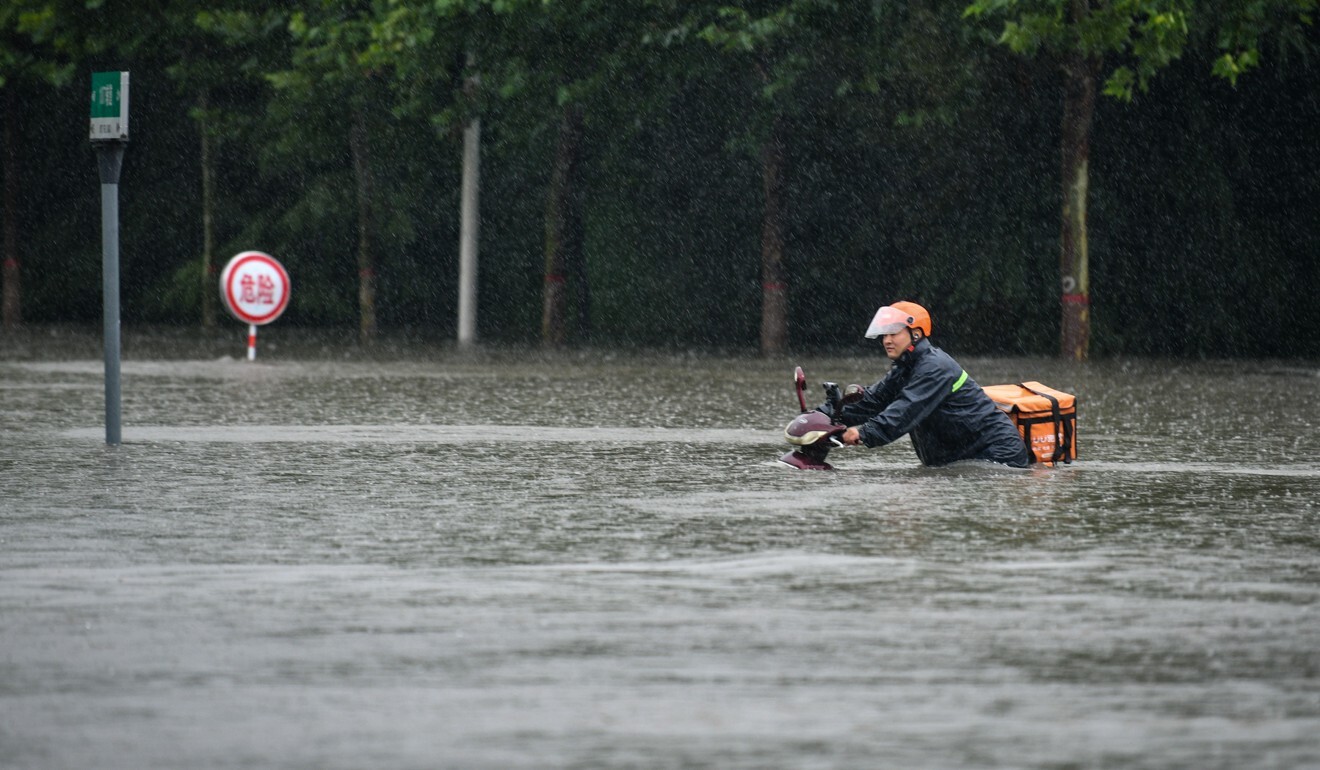 Henan province is the country's top wheat grower, accounting for nearly 30 per cent of output, and the second-largest hog producer. It is home to the world's biggest pig farm operated by
Muyuan Foods
and the planet's top pork processor, WH Group.
While Muyuan said it was closely watching the rain and operations were normal, its shares fell 3.5 per cent to 50.66 yuan in Shenzhen, the lowest since November. WH Group fell 1.1 per cent to HK$6.20 in Hong Kong.
Henan is also the country's largest egg producer, accounting for 15 per cent of output. Heavy rains may push up egg prices, but the impact on corn and cotton will be muted, Bloomberg reported, citing agriculture consultancy Shanghai JCI, an. Corn is at a stage when it requires water, while the province's cotton production represents less than 1 per cent of the nation's total.
Markets in Asia-Pacific were mixed. Japan's Nikkei 225 rose 0.6 per cent, while South Korea's Kospi slipped 0.5 per cent. Australia's S&P/ASX 200 added 0.8 per cent.
Additional reporting by Zhang Shidong