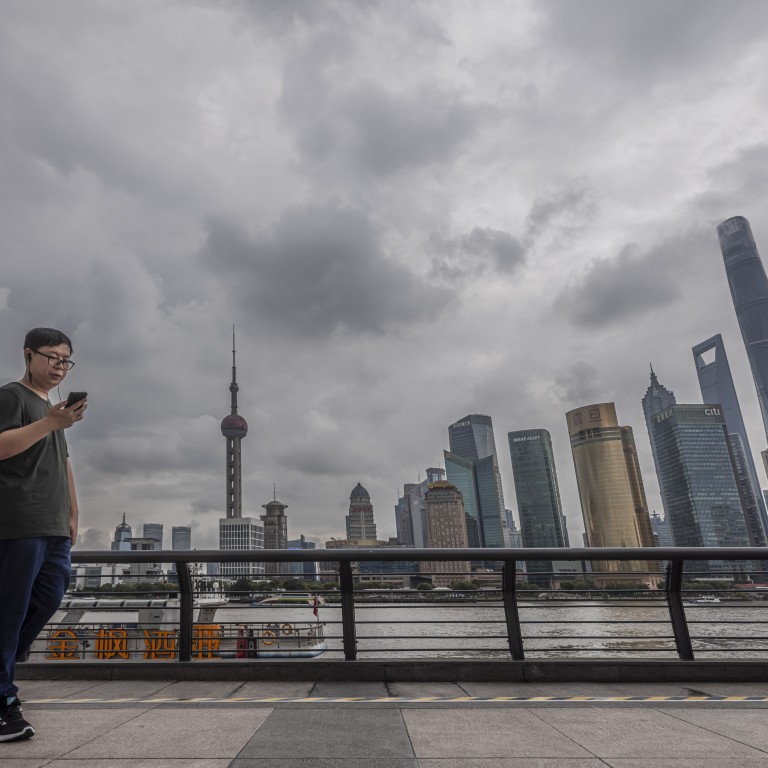 China's stock markets set record as daily turnover exceeds 1 trillion yuan for 44th day
Previous record of 43 days set in 2015 helped to more than double the benchmark stock index
Average daily turnover above 1 trillion yuan may become new norm: CICC analysts
China's stock markets
ushered in a milestone after shares worth more than 1 trillion yuan (US$154.6 billion) changed hands on the Shanghai and Shenzhen exchanges for the 44th consecutive day on Wednesday.
The previous record of 43 days, set between May and July in 2015, helped to more than double the benchmark stock index.
"We expect A shares to continue outperforming MSCI China, given their low internet weight, high weight in the policy supported manufacturing sector and better domestic liquidity conditions," said Meng Lei, a strategist at UBS Group in Shanghai.
While trading of
offshore stocks
has been roiled by the debt crisis at China Evergrande Group and Beijing's regulatory crackdown on sectors ranging from technology and after-school tutoring to
Macau's casinos
over the past several months, China's onshore markets – denominated in the yuan and also known as the A-shares market – have remained relatively calm and continued to attract inflows.
The Shanghai Composite Index closed 0.4 per cent higher on Wednesday after trading reopened following a two-day holiday. Evergrande's debt woes, which sank Hong Kong's Hang Seng Index by almost 3 per cent over the past two days, barely spooked local investors
after the People's Bank of China pumped funds
into the financial system to soothe sentiment.
The combined trading values of the Shanghai and Shenzhen bourses totalled 1.1 trillion yuan on Wednesday. September 1 was the busiest trading day this year, with the turnover hitting 1.66 trillion yuan. In comparison, trading activities have remained subdued in Hong Kong, with the highest daily trading value being only HK$361 billion (US$46 billion) in 2021.
The spike in trading of onshore shares has underscored how investors have positioned their money for safe assets to steer clear of regulatory risks. About 30 per cent of the market caps of companies on the Hang Seng Index are directly exposed to Beijing's regulatory storm, according to Citic Securities.
The spurt in trading values is a result of the rapid expansion of China's US$12 trillion stock market, with more companies conducting initial public offerings and secondary flotations, according to China International Capital Corporation (CICC).
"We believe that an average daily turnover above 1 trillion yuan may become the new norm," analysts led by Hanfeng Wang at the investment bank said in a report this month. "Given the acceleration of the capital market growth, we expect the stock market expansion to be faster than growth in money supply, indicating that the elevated average daily turnover is supported by both money supply and rapid growth and the capital market."
The surging trading values have not, however, reached a level that would signal an overheated market. The recent turnover ratio, or the number of daily traded stocks as a percentage of the total number of outstanding shares, is about 3.8 per cent, below the alert level of more than 5 per cent, according to CICC.
Investors may need to be on the alert, however, when the trading value tops 2 trillion yuan in a single day, the investment bank said.
The record for daily turnover is 2.4 trillion yuan set on May 28, 2015, just two weeks before the start of a meltdown that eventually erased US$5 trillion from market values.