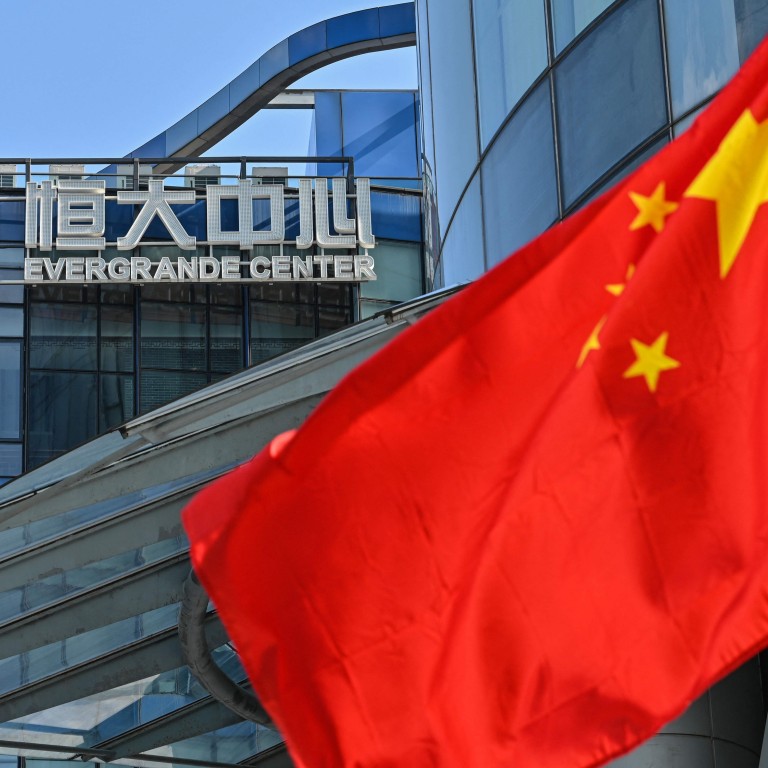 Hong Kong stocks surge as China injects more liquidity amid speculation Evergrande to avert full-blown default
Stocks rallied on mounting speculation Evergrande to restructure debt and stem a sector-wide crisis as China's central bank injected more liquidity
Mainland markets also gained following a record streak of robust trading volume in Shanghai and Shenzhen
Hong Kong
stocks
jumped by the most in almost two weeks as trading resumed after a holiday break with property and tech stocks leading the charge. China Evergrande Group posted its biggest gain in a year on speculation it will avert a full-blown default.
The Hang Seng Index climbed 1.2 per cent to 24,510.98 from Tuesday's level at the close. The Hang Seng Tech Index added 0.9 per cent. The city's financial markets were closed on Wednesday for a holiday after the Mid-Autumn Festival.
The property developer surged as much as 32 per cent before closing 18 per cent higher at HK$2.67. Evergrande, which last reported more than US$300 billion of liabilities, on Wednesday
resolved the interest payment
due on an onshore bond. Its property management unit rallied 7.9 per cent to HK$4.53, while the new energy vehicle arm added 0.3 per cent to HK$2.91.
"We're still relatively sanguine about the risk that Evergrande's collapse triggers a financial crisis or economic crash in China," Mark Williams, chief Asia economist at Capital Economics wrote in a report. "Policymakers will use their control of the banking system to prevent financial strains spreading beyond highly-leveraged developers."
Speculation about Evergrande restructuring suggests the central government is aware of high potential risk related to its bankruptcy and "it needs to take immediate measures to contain all these risks," said Raymond Cheng, managing director at CGS-CIMB Securities. "We expect both sector's share prices to see a strong rebound in the near term."
Other property developers also rode on the upturn. Longfor Group, Country Garden and China Resources Land rallied at least 6 per cent as the best sector performers. Chinese tech stocks also chalked up hefty gains, with Huahong Semiconductor, data centre operator GDS Holdings, Meituan and Alibaba Health Information Technology pacing winners.
Local stocks were also buoyed up by overnight rallies in US stocks and bonds after Federal Reserve Chair Jerome Powell said the central bank could begin tapering asset purchases in November and complete the process by mid-2022. Officials were also more inclined to raise interest rates next year.
On the mainland, Kale Environment Technology, which makes high-volume low speed fans, jumped 70 per cent from the initial public offering price on the first day of trading in Shenzhen.