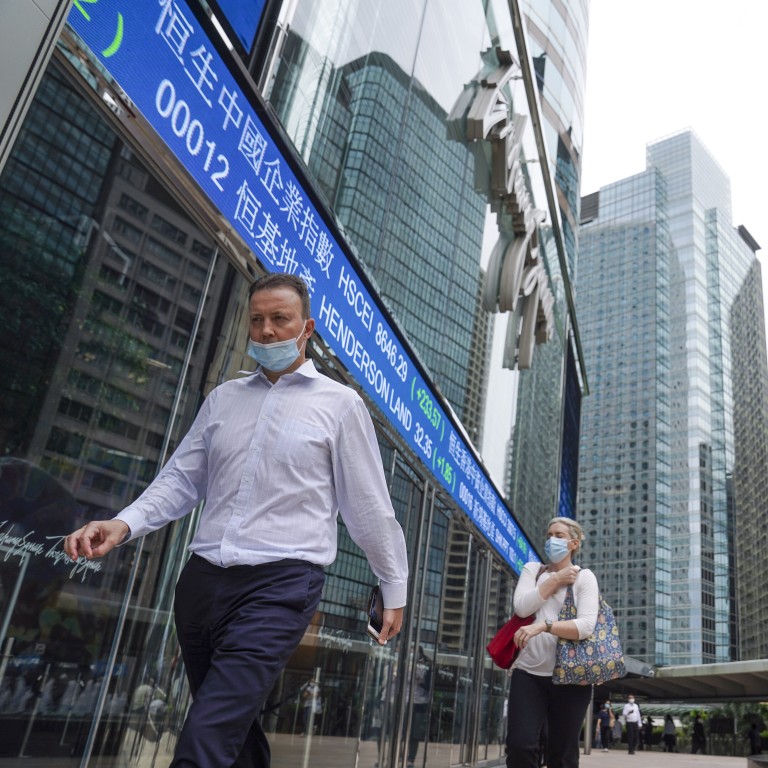 Hong Kong stocks log third weekly advance as Geely, BYD surge on robust electric-vehicle sales
Carmakers lifted benchmark index to a one-month high on robust electric-vehicle sales in China
A report on Monday will probably show China's economy grew 5 per cent last quarter on annual basis, versus 7.9 per cent in second quarter
Hong Kong
stocks
rose for a third week as Geely Automobile and BYD propelled the benchmark index to a one-month high on the back of robust electric-vehicle sales in mainland China.
The Hang Seng Index climbed 1.5 per cent to 25,330.96 at the close on Friday, the highest level since September 14, bringing the advance this week to 2 per cent. Local financial markets were shut for two days this week because of typhoon Kompasu warnings and a public holiday.
The Hang Seng Tech Index appreciated 1.8 per cent for the week, while the Shanghai Composite narrowed its decline to 0.6 per cent, after the nation kept its market-based loan prime rate unchanged for 18 consecutive months in September.
Geely Automobile and BYD soared after data showed that sales of new-energy vehicles in China more than doubled in September. Property developers dropped on lingering concerns about the fallout from China Evergrande Group's debt crisis.
Geely jumped 8 per cent to HK$24.40 for its biggest gain since January, while Warren Buffett-backed BYD rallied 7.6 per cent to HK$273. EV sales in China surged 185 per cent to a record last month from a year ago, according to the data from the industry association.
Most Chinese technology juggernauts rose, with Tencent Holdings and Meituan adding more than 2 per cent on Friday on optimism that the worst for the regulatory onslaught is already over.
Gains overcame earlier concerns about a slowdown in China. The economy probably grew 5 per cent on an annual basis last quarter, easing from 7.9 per cent in the preceding three months, according to a Bloomberg survey of economists before a government report on Monday. Gross domestic product expanded 18.3 per cent in the first quarter in the post-pandemic rebound.
"There's a big chance for a mild slowdown in the economy going forward and the market will probably be locked in a pattern of narrow-range trading," said HSBC Jintrust Fund Management in a note.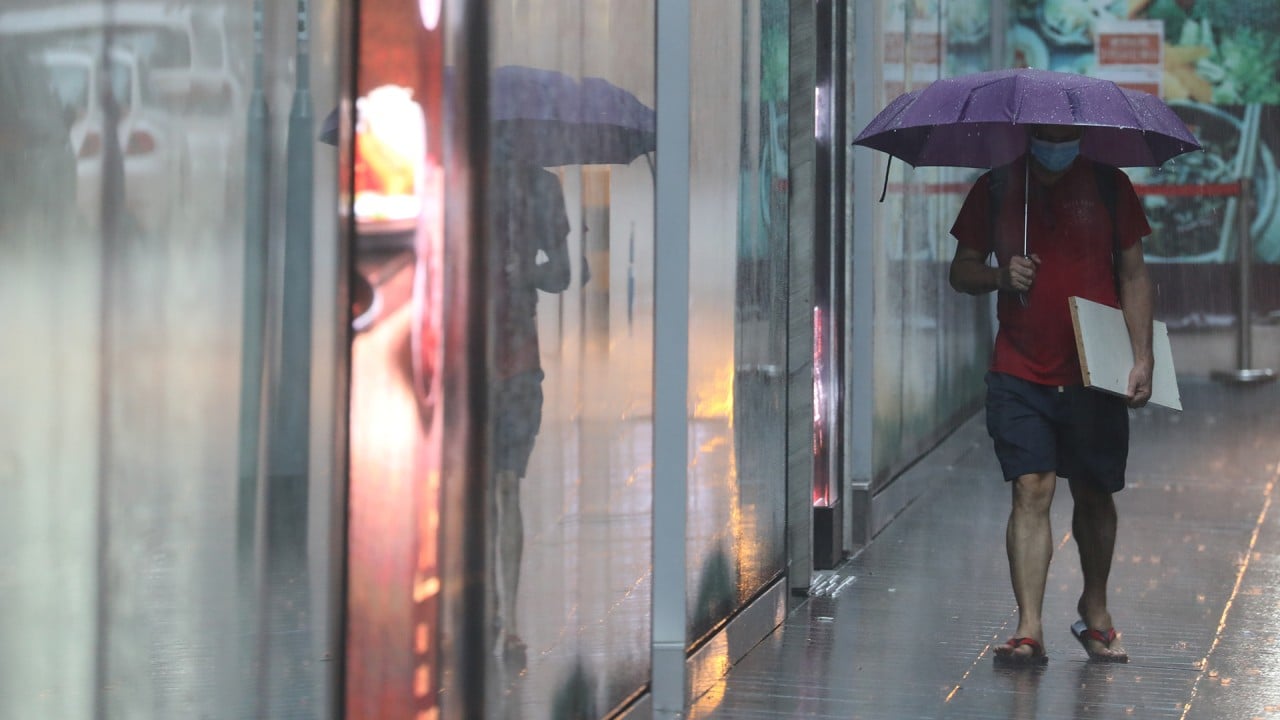 03:42
Hong Kong shut down by Typhoon Kompasu, second severe storm to lash the city in less than a week
Hong Kong shut down by Typhoon Kompasu, second severe storm to lash the city in less than a week
Worries about regulatory crackdown and a domestic energy crisis have added to stagflation risk after an official report showing producer price inflation accelerated to a 26-year high last month while credit growth decelerated.
Abbisko Cayman, the Chinese pharmaceutical company, fell 0.5 per cent from its initial public offering to HK$12.40 on its first day of trading in Hong Kong.
Two other debutants also got off with a strong start on the mainland's exchanges. Zhuhai CosMX Battery, which makes lithium-ion batteries, jumped 133 per cent on Shanghai's Star Market, while detergent maker Hunan Resun climbed by 44 per cent in Shenzhen.
Most Asian markets held onto early gains, with Taiwan's benchmark rising the most in the region thanks to a bullish earnings forecast by Taiwan Semiconductor Manufacturing Company. The S&P 500 index had its best day since March, buoyed up resilient earnings results and job data.