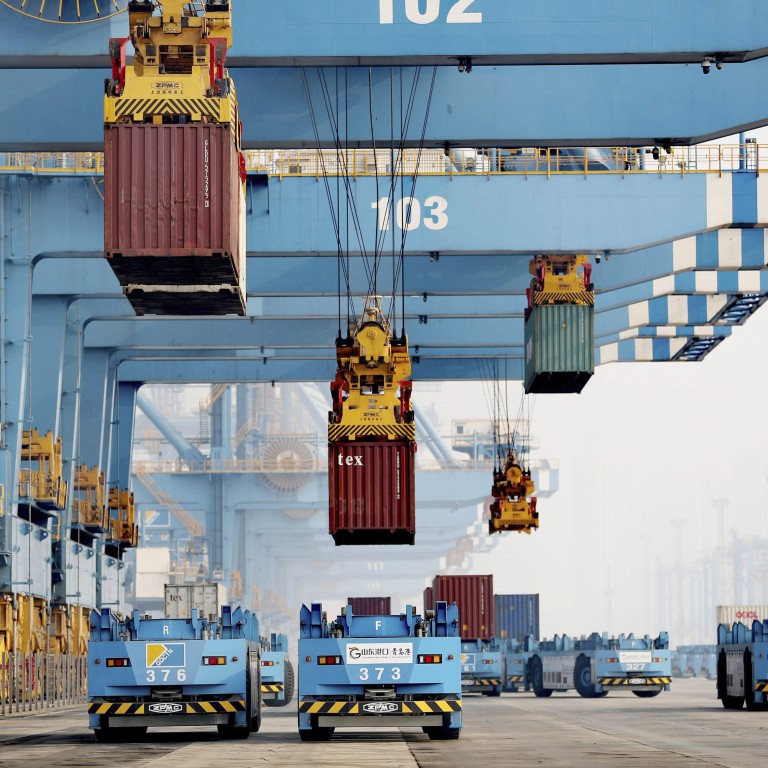 Ukraine conflict: commodity rally creates winners among Chinese oil, mining groups
Prices of commodities from aluminium to oil capped thier best week since at least 2018, fuelling gains in Chinese mining stocks
'Gold is well on its way to becoming the 'TINA' (there is no alternative) safe-haven asset in coming years,' Schroders says
Russia's invasion of
Ukraine
and the ensuing sanctions are pushing commodities to their best rally in at least four years because of supply-chain disruptions. Gold and Treasuries are also benefiting from global risk aversion.
"The Russia-Ukraine crisis could disrupt commodity supply and push up inflation," said Ye Bingnan, analyst at CMB International, in a report last week. "Russia is an important supplier of oil, gas, wheat, nickel, palladium and chemical fertiliser."
The Bloomberg Commodities Spot Index
jumped 13 per cent last week
, the most since at least 2018. Some stocks in Hong Kong have outperformed amid the crisis and volatility since the February 24 attack, notwithstanding the unfortunate war casualties.
Here are a handful of winning stocks as the war enters its second week and sanctions on Russian entities and individuals are set to bite harder.
Oil producers
Oil producers have been among the biggest beneficiaries. Brent hit more than US$129 a barrel on Monday, the highest since July 2008. PetroChina rose 3.8 per cent and CNOOC gained 4 per cent since February 24.
"Energy [is] continuing to rally and lead the market as Russian oil supply is perceived by some key market participants to be at risk of declining" due to sanctions, RBC Wealth Management's commodities team said in a report published on Thursday.
Base metals
Aluminium prices have surged in recent months due to its booming demand and smelter closures. The London Metal Exchange Index, which tracks aluminium, copper, zinc, lead, nickel and tin, touched a record on Friday.
Aluminium's massive rally was further buoyed by the sanctions placed on Rusal, which produces 5.6 per cent of the world's output, according to the firm's
2021 trading update
.
"The Ukraine crisis has driven up energy prices, forcing aluminium plants in western Europe to reduce production," said Hua Li, analyst at China Galaxy Securities, in a report on Thursday. "That aggravated the global shortage and pushed up premiums from foreign producers."
Stocks to watch, China Galaxy said, are Aluminum Corporation of China, or Chalco, which has risen 7.5 per cent, and Zijin Mining, which has added 6.2 per cent.
Gold
The flight to safety drove the yellow metal to a 16-month high. Futures traded near US$2,000 an ounce on Monday. Shandong Gold has advanced 3.2 per cent since February 24.
Gold should perform well in 2022, said James Luke, metals fund manager at Schroders. Other options look less appealing, such as cryptocurrency that faces increasing regulatory pressure.
"We believe that gold is well on its way to becoming the 'TINA' (there is no alternative) safe-haven asset in coming years," he added in a note published on Wednesday.
Shipping
The war has also disrupted freight in Europe and Asia. Sanctions and airspace restrictions have complicated the movement of cargo after Russia laid siege to two strategic seaports last week.
"The market expects shipping rates to rise and the port sector to strengthen," CMB International's research team said in the Tuesday report.
Cosco Shipping has appreciated 15 per cent, while Pacific Basin Shipping gained 10 per cent since February 24.