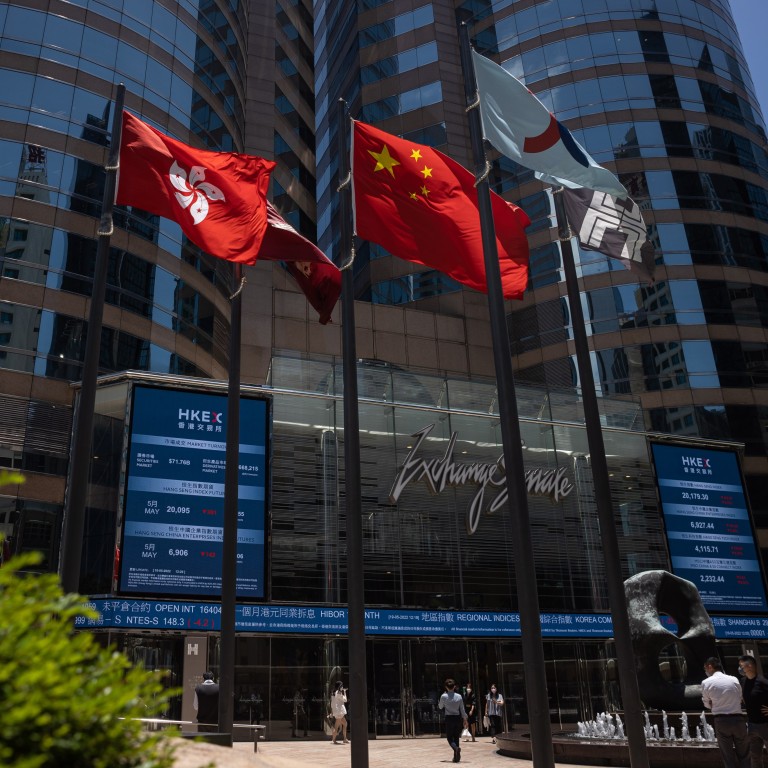 Hong Kong stocks retreat as China counts economic pain amid stimulus calls while Alibaba slips before earnings
Premier Li Keqiang said the Chinese economy in some aspects is in worse shape than when the pandemic first hit the nation in 2020
Alibaba weakened before reporting its latest quarterly results as the tech sector failed to sustain a rebound from Wednesday
The Hang Seng Index dropped 0.3 per cent to 20,116.20 at the close of Thursday trading. The Tech Index lost 0.2 per cent while the Shanghai Composite Index added 0.5 per cent. Benchmarks in South Korea, Japan and Australia fell by 0.2 to 0.7 per cent.
"The government is clearly panicking and has been stepping up policy easing [measures] with increasing urgency," Xiaocen Wang, an analyst at Alpine Macro wrote in a report on May 26. "Their efficacy and impact are constrained by the rolling lockdowns that have paralysed activity."
Economic indicators have deteriorated significantly, Beijing officials said on Wednesday, and "the current situations in some areas to a certain extent are worse than when the pandemic hit the nation in 2020," Li said in a speech during a multi-agency teleconference on Wednesday.
Officials from China's top economic planning agency said it would strengthen infrastructure construction and stabilise supply chains, according to a transcript from the call. The finance ministry said it would accelerate the issuance of local government bonds to facilitate spending, while the central bank pledged to maintain liquidity at a reasonable and sufficient level.
Investors remained cautious ahead of major earnings reports. Alibaba is expected to make 10.5 billion yuan in earnings for the March quarter, a swing from loss last year, according to Bloomberg data. Search engine operator Baidu rose 0.2 per cent to HK$115.70. It is poised to report a 99 per cent slump in earnings from the year earlier.
About 86 per cent of all Chinese onshore and offshore firms have reported their earnings for the March quarter through May 20, according to data compiled by Goldman Sachs. Earnings rose an average of 2 per cent, versus consensus estimates of 9 per cent for MSCI China Index, the US bank said.
Shenzhen Phoenix Telecom Technology soared 14 per cent on its first day of trading, while Shenzhen Kiwi Instruments Corp jumped 25 per cent.