Stocks
Get more with myNEWS
A personalised news feed of stories that matter to you
Learn more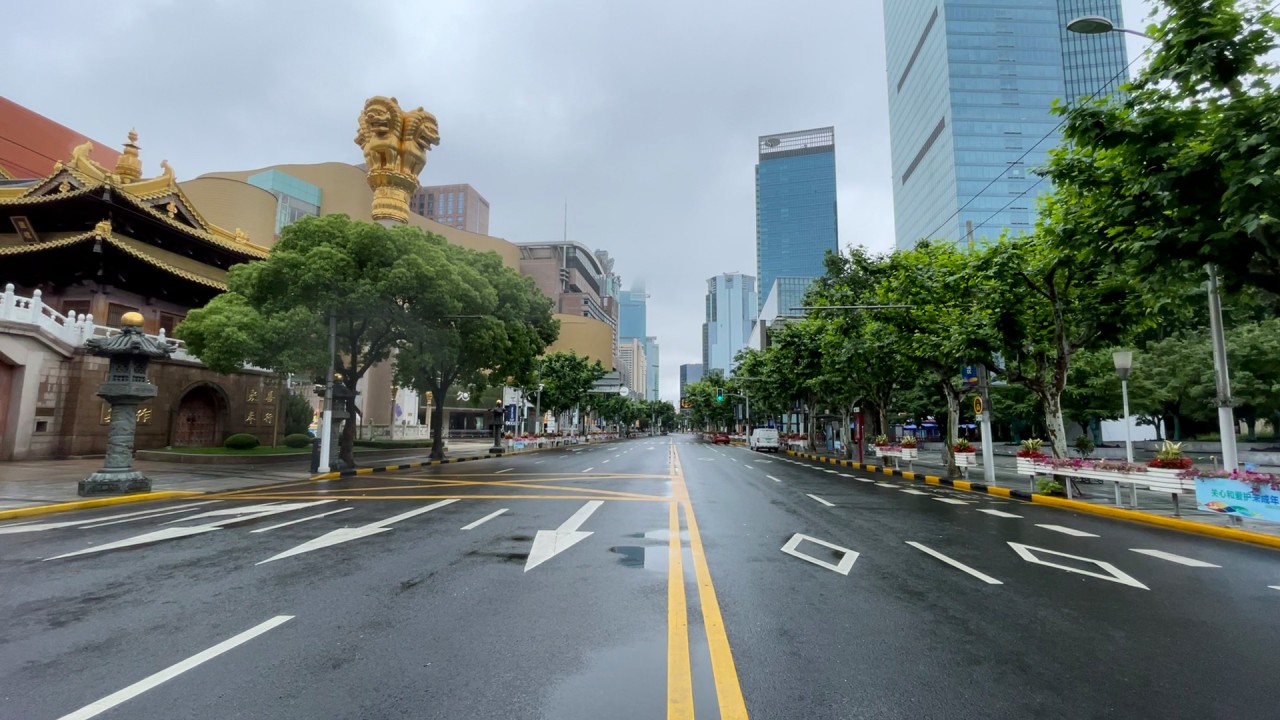 03:36
Downtown Shanghai remains deserted despite 'reopening'
Downtown Shanghai remains deserted despite 'reopening'
As China restarts economy, firms from UBS to Fidelity to AXA step up stock-recovery bets, pin hopes on Covid-19 policy shifts
Stock revival gains momentum as investors pin hopes on China adjusting its disruptive zero-Covid policy given the economic and social impacts
Shanghai, which accounts for about 4 per cent of national GDP, begins a gradual reopening from June 1 after two months of lockdown
As Covid-19 cases wane and China seeks to reopen parts of its productive capacity, some local investors are wary of getting carried away by a rebound in sentiment, as Beijing's zero-Covid policy continues to put stock-market predictions at risk.
Goldman Sachs' mainland clients, including asset managers, private-equity funds and hedge funds, are generally bearish on the state of the local economy, the US bank said in a May 29 report outlining several key points from its survey this month.
"While local clients agree activity growth should rebound in June/Q3, barring another major wave of Covid resurgence, they question the magnitude of the growth rebound even after the relaxation of Covid-related controls," it said.
Lockdowns in around 40 mainland cities conspired to crimp 1.3 trillion yuan (US$200 billion) of value from the CSI 300 Index, before a revival late last week. The Shanghai government is taking big steps to repair its US$637 billion economy, seeking to end isolation in phases from June 1.
Here are some of the views from global money managers on the Chinese economy, the outlook for corporate earnings and other stock-market predictions.
Fidelity International: consumer sector to struggle, overweight on industrials
"I expect the short-term outlook for the consumer sector to remain difficult, and this is partly reflected in the trust's current underweight to consumer discretionary positions," said Dale Nicholls, portfolio manager for Fidelity International's China Special Situations trust, which has declined 22.8 per cent this year through Monday.
"There will be increasing pressure to move away from current Covid policies given both the significant economic and social impacts," he said in a note on May 27, adding that he has put more of his own money in the trust due to cheap valuations.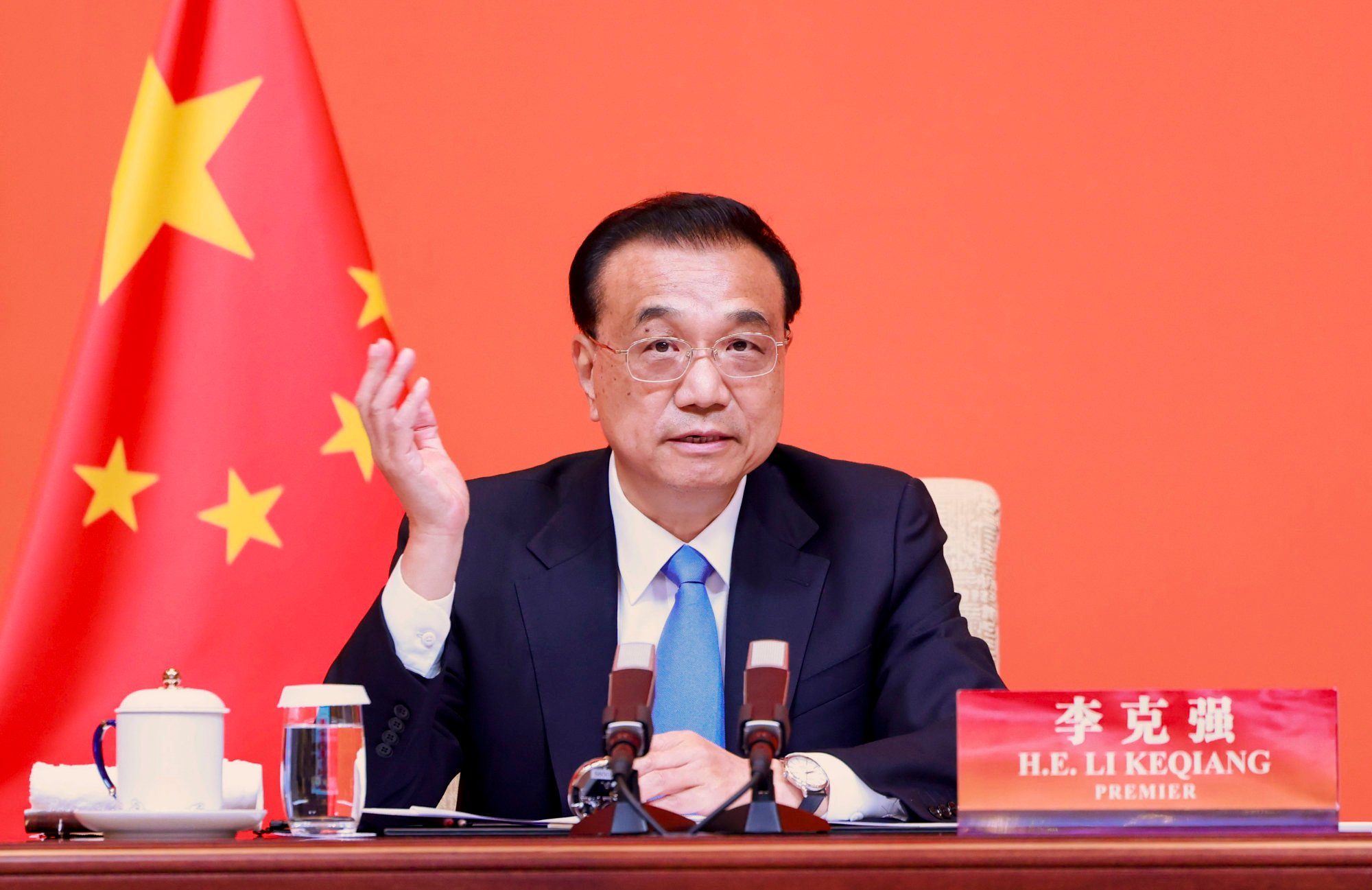 "We have also moved to build up a sizable position in industrials, which now stands as the largest sector overweight position in the portfolio," he added. "The core thesis around industry consolidation remains very much in place."
Schroders: outlook clouded by zero-Covid policy
"China is a market which we have not favoured for some time, and various clouds continue to overshadow the outlook," said Tom Wilson, head of emerging markets equities for Schroders, in a note published on Friday. "Although an inflection point could be on the horizon, predicting the timing is complicated."
The authorities have applied some stimulus, but the effectiveness of this will continue to be impeded while the zero-Covid policy remains in place, he said. "Valuations are cheap but not significantly so relative to historical average, while the market struggles with ongoing regulatory pressures and geopolitical tensions," he added.
UBS Asset Management: being patient
China's diverging growth pattern creates short-term headwinds but also offers equity diversification due to its low correlation across global indices, UBS Asset Management said in a note published on May 26.
"We are behind the long-term China investment case, while acknowledging higher risks and more near-term volatility," said the company, which favours the healthcare sector, among others.
Opportunity sometimes requires "being patient" and waiting on the sidelines to take advantage of mispricing, it added.
It would be a mistake to think China is doing nothing about the economic toll from its zero-Covid policy, UBS said. "[Its] stimulus efforts should carry a bigger weight toward the second half," when Covid-19 is hopefully under better control, the company said.
AXA Investment Managers: second-half recovery
"The current situation has improved and Beijing's Covid policies have also started to fine-tune," said Aiden Yao, a senior emerging-Asia economist at AXA Investment Managers. "If that continues in conjunction with pent-up demand and further policy stimulus, the economy stands a good chance of recovering in the second half."
Premier Li Keqiang's warning of dire economic conditions was a catalyst for more forceful policy responses, establishing a floor for growth, Yao said in a media webinar held on May 26. He expects 2022 economic growth at 4 per cent, below the official 5.5 per cent target.
Still, risks are to the downside as there is a lot of room for policy errors, Yao said. Nailing the "sweet spot" of balancing Covid-19 and the economy is not easy, he added.