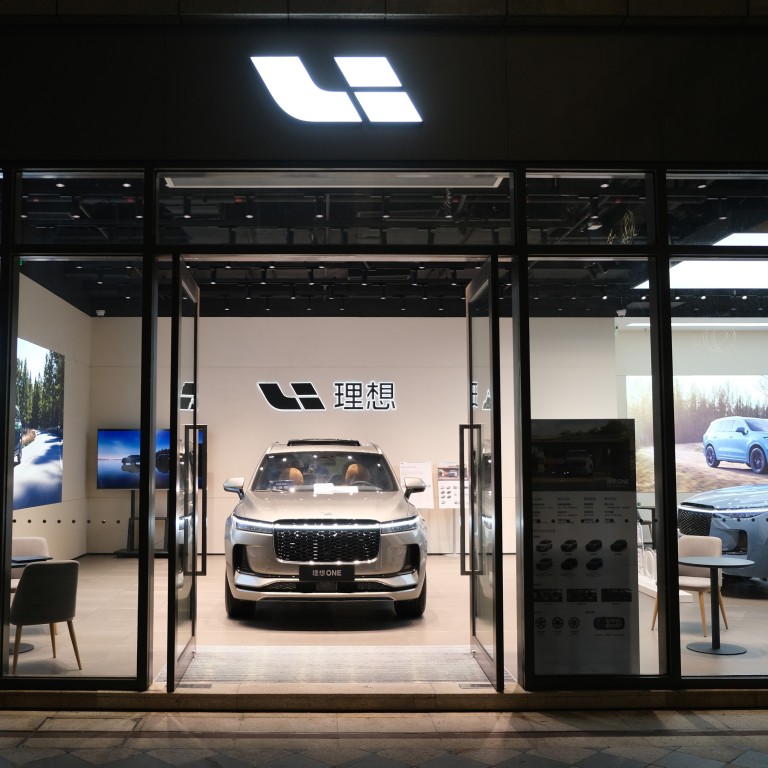 Chinese carmakers get V-sign from analysts as tax cuts seen reviving share prices, sales from April slump
An index tracking Chinese autonomous and electric vehicles has surged 30 per cent from an April low as lockdowns fade, tax stimulus kicks in
Money managers including DWS and BNP Paribas have added Xpeng, Nio shares in recent filings compiled by Bloomberg
Chinese carmakers are enjoying renewed support from analysts at JPMorgan Chase and Jefferies, who see a sales rebound in May and state subsidies as catalysts to sustain a 30 per cent surge in stock prices over the past two months.
The optimism is underpinned by government efforts to revive spending and jump-start the economy damaged by sporadic lockdowns to curb the Omicron outbreaks. Tesla, for example, has restored its
capacity in Shanghai to two shifts
after the June 1 reopening to help shorten the waiting time for deliveries.
The Ministry of Finance and the State Taxation Administration announced on May 31 a 50 per cent cut in purchase tax on low-emission passenger vehicles from June 1 till year-end. The Shanghai government separately offered a subsidy for electric-car purchases as part of its 50-point plan to repair the local economy after two months of lockdown.
"We expect a V-shaped rebound in auto demand [into the second half] after lockdowns in selected cities including Shanghai are gradually lifted," JP Morgan analysts including Nick Lai wrote in a note published on Wednesday. "Tax cuts helped boost auto demand and sector performance in the past."
Chinese makers of autonomous and new-energy vehicles have regained 1.8 trillion yuan (US$270 billion) of market value since rebounding from a 19-month low in April, according to MSCI China All Shares IMI Future Mobility Top 50 Index. BYD and Li Auto jumped by 27 to 37 per cent in that rally. The index had earlier slumped 47 per cent in the preceding five months.
Money managers
including DWS and BNP Paribas Asset Management have added carmakers' shares in their funds, including Xpeng and Nio, in recent months, according to filings compiled by Bloomberg.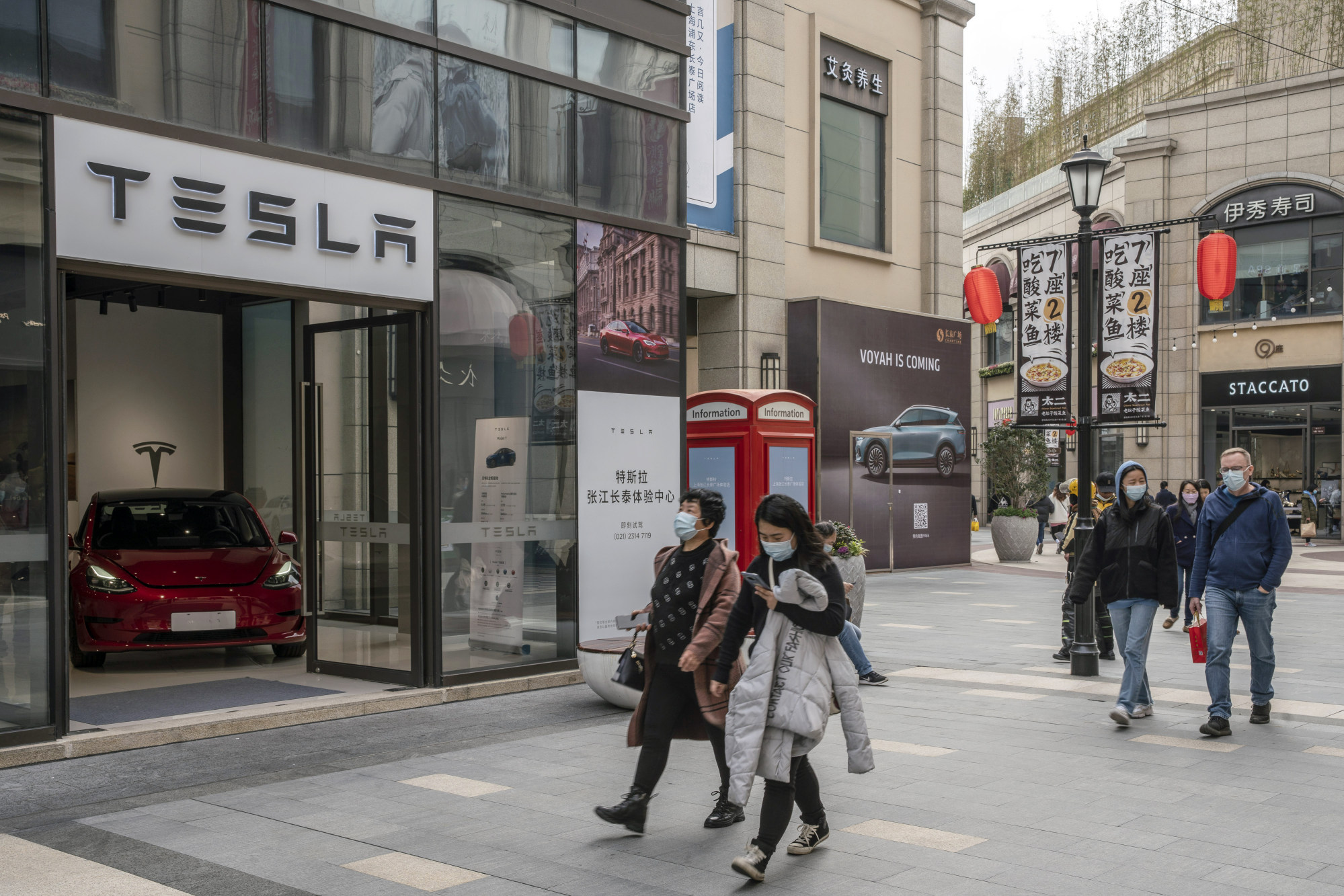 Tax cuts are "a powerful stimulus measure" and could bring a significant gain to car stocks, according to Huatai International analysts including Lin Zhixuan, based on similar tax reductions for car buyers in 2009 and 2015.
Spicing up consumer spending may be the best route to reviving China's economic growth, according to strategists at Montreal-based BCA Research. That is because Beijing's zero-Covid policy puts the economy under lockdown risks, undermining the efficacy of other stimulus ideas, it added.
Retail sales, a gauge of consumer confidence, sank 11 per cent in April from a year earlier, the steepest decline since early 2020, the statistics bureau said. Since then, some green shoots have emerged from company filings.
Nationwide car sales jumped 27 per cent in the first half of May from a month earlier, according to data from the China Passenger Car Association. Jefferies forecasts China's car sales to climb 3.7 per cent this year, factoring in the latest tax cuts. Sales grew 3.8 per cent in 2021.
Li Auto posted a 166 per cent jump in delivery volume from a year earlier, according to the company's stock exchange filing. Xpeng reported a 78 per cent gain in deliveries while BYD's vehicle sales surged 250 per cent.
BYD's shares have risen 13 per cent this year, while declines in Li Auto and Xpeng have narrowed to 8 to 47 per cent.
The [car] market is set to enter a strong replacement cycle, according to analysts including Johnson Wan at Jefferies, based on the peak car sales in 2015 to 2017. More second-time buyers are likely to advance their purchase plans during the stimulus period, they added.
"The detailed stimulus measure is ahead of expectation in terms of the scope of subsidies and implementation timeline," they said.