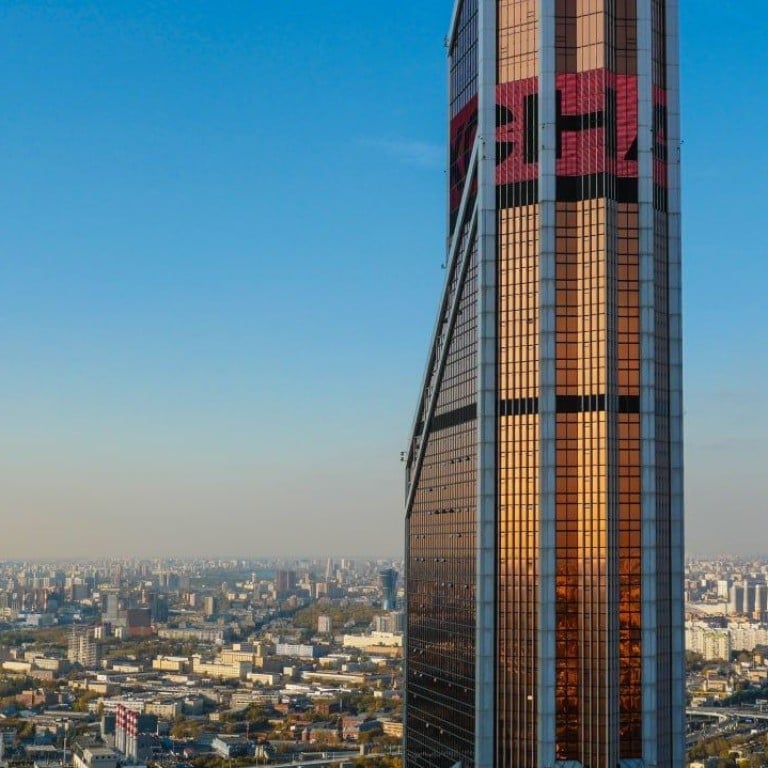 Russian bourse records US$11 million worth of trades in Alibaba, other Hong Kong-listed stocks in first trial month
The St Petersburg Exchange saw 22,291 deals in the first month of trial since it unilaterally added 12 Hong Kong-listed stocks on June 20
Bourse aims to boost the number of Hong Kong-listed stocks to 50 by early autumn, 200 by end of 2022
The St Petersburg Exchange, Russia's second-largest bourse, recorded more than HK$87 million (US$11.2 million)
worth of trades
from the first batch of Hong Kong-listed technology stocks under its trial programme since last month.
The volume, which equaled 0.14 per cent of the total trades generated on the exchange, was within expectations, according to Stanislav Martyushev, head of business intelligence at the bourse operator known as SPB.
"The recorded trading volumes are in line with our expectations for the period of trial operation in the new segment," he said in an email response. The volume came from 22,291 deals involving the shares of
Alibaba Group Holding, Tencent Holdings and 10 other stocks
which SPB unilaterally added on June 20.
"We expect that the trade turnover will increase" as more brokerages and stocks are added to the initiative later this year, according to Martyushev. To date, eight brokerages have provided their clients access to Hong Kong stocks, and around 10 more are expected to join, he added.
Trading interest may have been aided by a stellar recovery in Chinese tech stocks in Hong Kong as valuations become more appealing after a rout in mid-March. The 30-member Hang Seng Tech Index has recovered 33 per cent since then, regaining US$330 billion of market value.
Apart from Alibaba and Tencent, SPB also added JD.com, Meituan, Sands China, CK Hutchison, CK Asset Holdings, Country Garden Holdings, Sino Biopharmaceutical, Sunny Optical, WH Group, and Xiaomi Corp. They added about HK$9.1 trillion (US$1.2 trillion) of capitalisation to the Russian bourse at the start of the trial.
SPB intends to increase the pool of Hong Kong-listed firms to 50 by early autumn, Martyushev said, before boosting it to 200 by the end of the year. The list is expected to reach 1,000 by the end of 2023. The Russian bourse has added more than 1,800 foreign securities to date.
Those global securities can be admitted to public trading on the secondary market in Russia without agreement with the issuers. SPB takes responsibility for disclosing information about the issuers to investors.
SPB was founded in 1997, initially focusing on derivatives and started specialising in foreign equities in 2014 when it first admitted 55 stocks from the S&P 500 Index. It currently has 12.2 million registered clients who trade about US$1.6 billion worth of securities per day, according to its website.
US-listed American depositary shares issued by companies including Alibaba, TAL Education Group, fashion e-tailer VipShop and search engine giant Baidu were among the most active stocks by trading volume in 2021, according to recent SPB market reports.