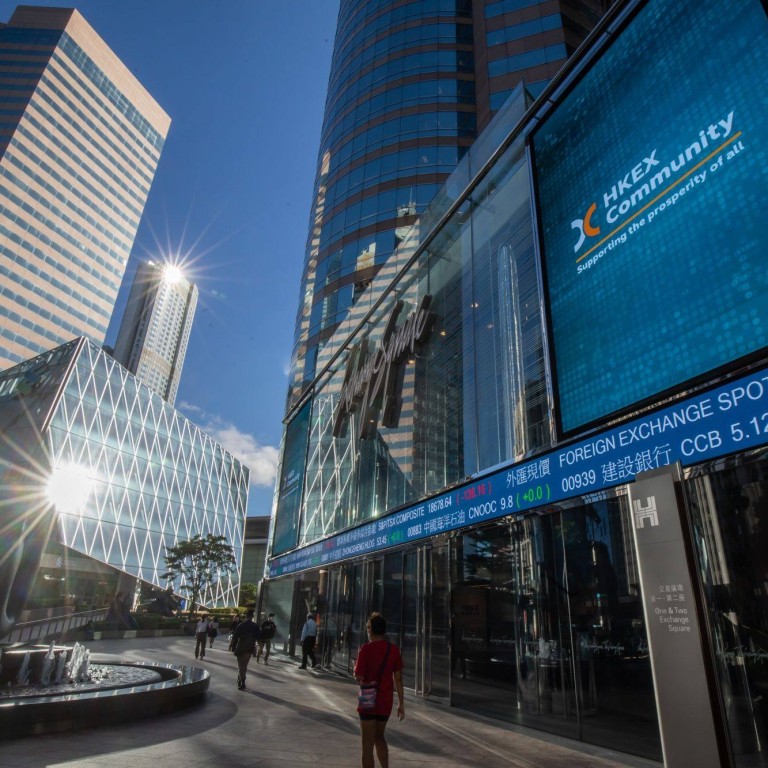 Hang Seng hits one-week low before Fed rate meeting while Goldman trims targets on Chinese stocks
Goldman Sachs trimmed its earnings growth for MSCI China members and index target for 2022 after earlier lowering its China GDP forecast
The Fed is seen lifting its key rate by another 75 basis points later this week, with local property owners bracing for the first increase in prime rates
The Hang Seng Index retreated 0.2 per cent to a one-week low of 20,562.94 at the close of Monday trading. The benchmark rose 1.5 per cent last week, the best weekly gain in July. The Tech Index slumped 1.4 per cent, while the Shanghai Composite Index declined 0.6 per cent.
Alibaba Group Holding, the owner of this newspaper, retreated 2.5 per cent to HK$99.60. Meituan declined 1.8 per cent to HK$188.20 while Tencent fell 1.7 per cent to HK$326.40. Auto stocks weakened as Geely lost 2.4 per cent to HK$16.02 and BYD Co dropped 0.6 per cent to HK$283.80.
"The risk-reward profile of Chinese onshore and offshore stocks in absolute terms is not yet attractive," BCA Research said in a report to clients last week. "Home sales relapsed in the first two weeks of July after a one-off improvement in June, corroborating that the housing market's fundamentals remain gloomy."
The US bank earlier trimmed its earnings growth estimate to zero from 4 per cent, versus a market consensus for an 8 per cent growth. It also earlier reduced China's economic growth forecast to 3.3 per cent from 4 per cent, after a poor second-quarter GDP report.
Casinos and other businesses in Macau reopened on Saturday following a two-week closure. Sands China added 0.1 per cent to HK$17.88 and Galaxy Entertainment rose 1.6 per cent to HK$45.60. Still, the industry's outlook remains dim as rising new cases in the region and elsewhere kept optimism in check.
Property stocks advanced on speculation China will set up a rescue fund to support developers. The nation's banking regulator last week said it will work with the central bank to sort out the crisis stemming from
a boycott on mortgage payments
involving stalled projects.
The Hang Seng Property Index climbed 1.7 per cent, snapping a four-day losing streak. Country Garden and Longfor Group rallied by at least 4.5 per cent.
In Shanghai, InventisBio sank 16 per cent to 15.29 yuan on its first day of trading, while Jintuo Technology jumped 44 per cent to 9.43 yuan. Hangzhou Chuhuan Science & Technology soared 44 per cent to 33.06 yuan in Shenzhen.
Asian markets saw mixed performance on Monday. Japanese shares lost 0.8 per cent, while South Korean stocks gained 0.4 per cent. Australian equities were little changed.