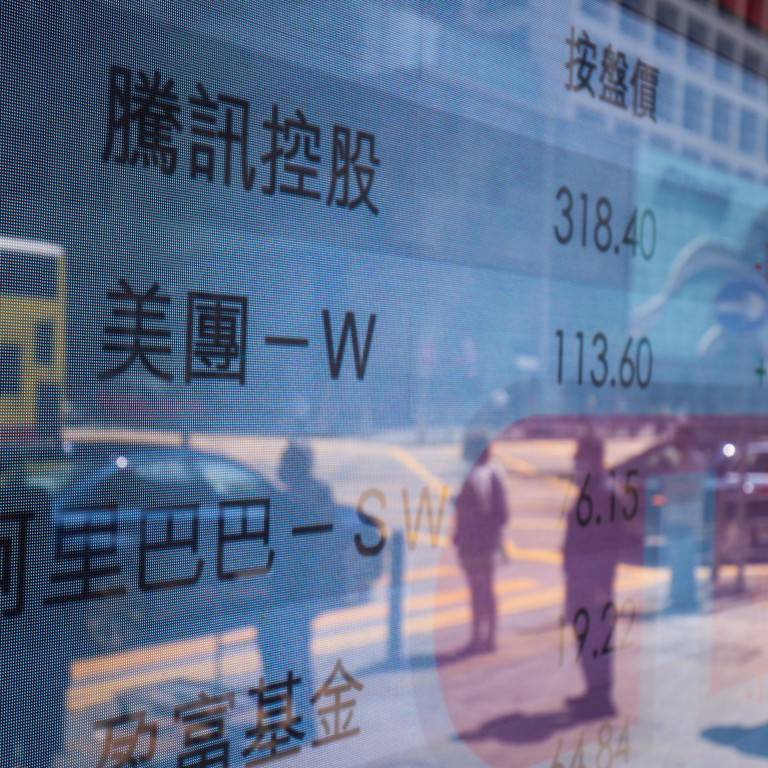 Alibaba, Meituan are top picks at Daiwa in sector upgrade as internet stocks to benefit most from China stimulus
Daiwa upgraded online platform providers traded on Hong Kong's markets to overweight from neutral
The so-called platform economy is one of the most promising areas for policymakers to boost growth, say Daiwa Research analysts
Daiwa Capital Markets analysts are betting that
Chinese internet stocks
will benefit the most from policy stimulus and a clearer picture of the direction of earnings in the second half of the year.
The so-called platform economy is
one of the most promising areas
for policymakers to boost growth, given that other possibilities such as infrastructure and property stimulus are restricted by local governments' strained fiscal budgets, said Daiwa Research analyst Patrick Pan, in a report dated July 22.
Daiwa upgraded "communication services" traded on Hong Kong's markets to overweight from neutral, with Alibaba Group Holding and Meituan, a food delivery platform, being their picks for a sector that includes online businesses.
"We view the [internet] sector as a key
beneficiary of policy stimulus
and loosening regulations, thus anticipating improving earnings visibility from 2H22 onwards, amid the economic cyclical uptrend," said Pan.
The internet giants may even deliver positive earnings surprises for the June quarter as they spend cautiously, trim headcount and scale back some operations, said John Choi, head of China internet at Daiwa.
Alibaba, the owner of this newspaper, reports next Thursday, while Tencent releases its June earnings on August 17.
The earnings forecasts for members of the Hang Seng Index for the year have been dragged down noticeably by internet names, said the Daiwa analysts.
"Nevertheless, as sharp downward earnings revisions have eased in the past two months, we believe the consensus forecasts have priced in most macro headwinds," particularly given the improving clarity over regulations, said Pan.
"We expect earnings revisions for the [index and the internet sector] to stabilise or even improve for the rest of the year."
"The latest Omicron subvariant outbreak is a reminder that the zero-Covid policy will remain a drag on consumer demand and in the worst case scenario could prove economically devastating," said Lawrence Brainard, chief emerging markets economist at London-based research firm TS Lombard, in a note last week.
"In our view, the rebound of equities in China's consumer discretionary sector has gone too far."
While
Beijing's strict Covid policy
remains a major downside risk for the economy and markets, "China's policy reflation [will] eventually win the tug of war, and the economy will continue to recover", said Yan Wang, chief China strategist at research firm Alpine Macro.
"Tech sector earnings have tumbled by a whopping 50 per cent, likely due to a combination of growth difficulties and regulatory challenges, and the worst of the profit downturn is likely over," said Wang.
"China's regulatory attack on the tech sector has passed its peak. The government's desperate efforts to revive economic growth also rule out additional restrictive measures targeting these companies, at least in the near term."