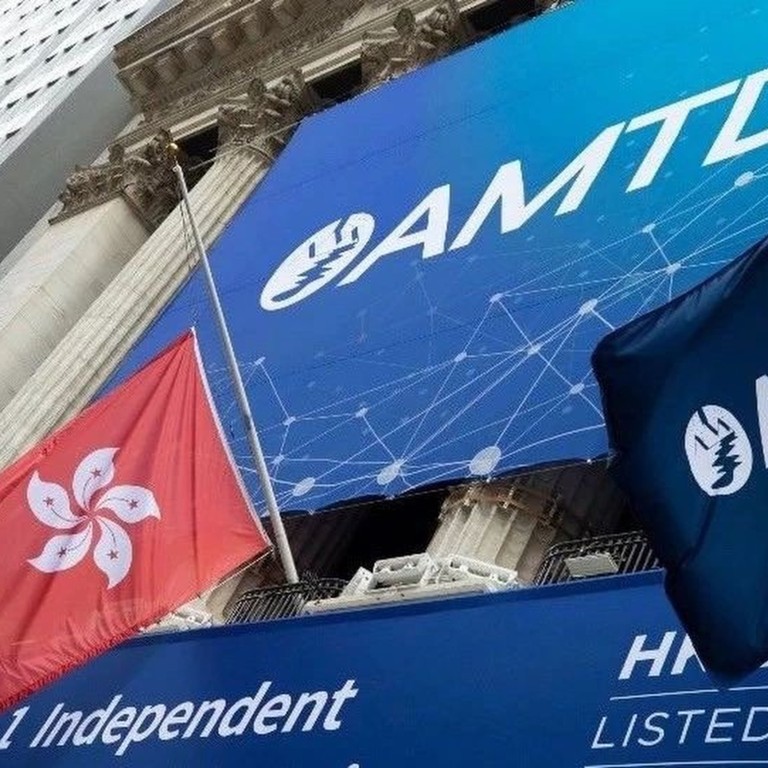 Li Ka-shing's CK Group shuns link to AMTD Digital, whose meteoric rally in New York shines light on founder and ex-UBS banker
Calvin Choi Chi-kin, who controls AMTD Digital, is appealing against a two-year ban in Hong Kong for breaches related to IPOs in 2014 and 2015, SFC documents show
AMTD Digital shares surged to US$1,679 in New York this week, reviving the meme-stock craze and making it more valuable than China's three biggest banks
The 21,426 per cent surge in AMTD Digital, a Chinese
financial technology company that listed
in New York on July 15, has thrust its founder and former UBS Group investment banker into the limelight. Billionaire Li Ka-shing's CK Hutchison wants to distance itself from the upstart.
"CK Group sold a majority of its shares in AMTD Group, which is the parent company of AMTD Digital, nearly ten years ago," CK Hutchison said in a statement, adding that it has entered into negotiations to sell its residual 4 per cent stake. "The CK Group does not hold any shares in AMTD Digital and has no business dealings with the company."
Currently, there is no representative sitting on the board of AMTD Group and CK Group is not involved in its operations and has no knowledge about any of its businesses or plans, it added in a separate stock exchange filing in Hong Kong.
The response, a day after AMTD Digital's shares plunged 34.5 per cent to US$1,100 in New York overnight, came as a surprise, given that the investment history was well- documented in AMTD Digital's initial public offering (IPO) prospectus ahead of its New York listing.
AMTD Digital is founded by Calvin Choi Chi-kin, a former UBS investment banker who is facing a two-year ban on several regulated activities in Hong Kong for breaking the city's securities law, following complaints related to his work on several IPOs in 2014 and 2015, according to legal documents.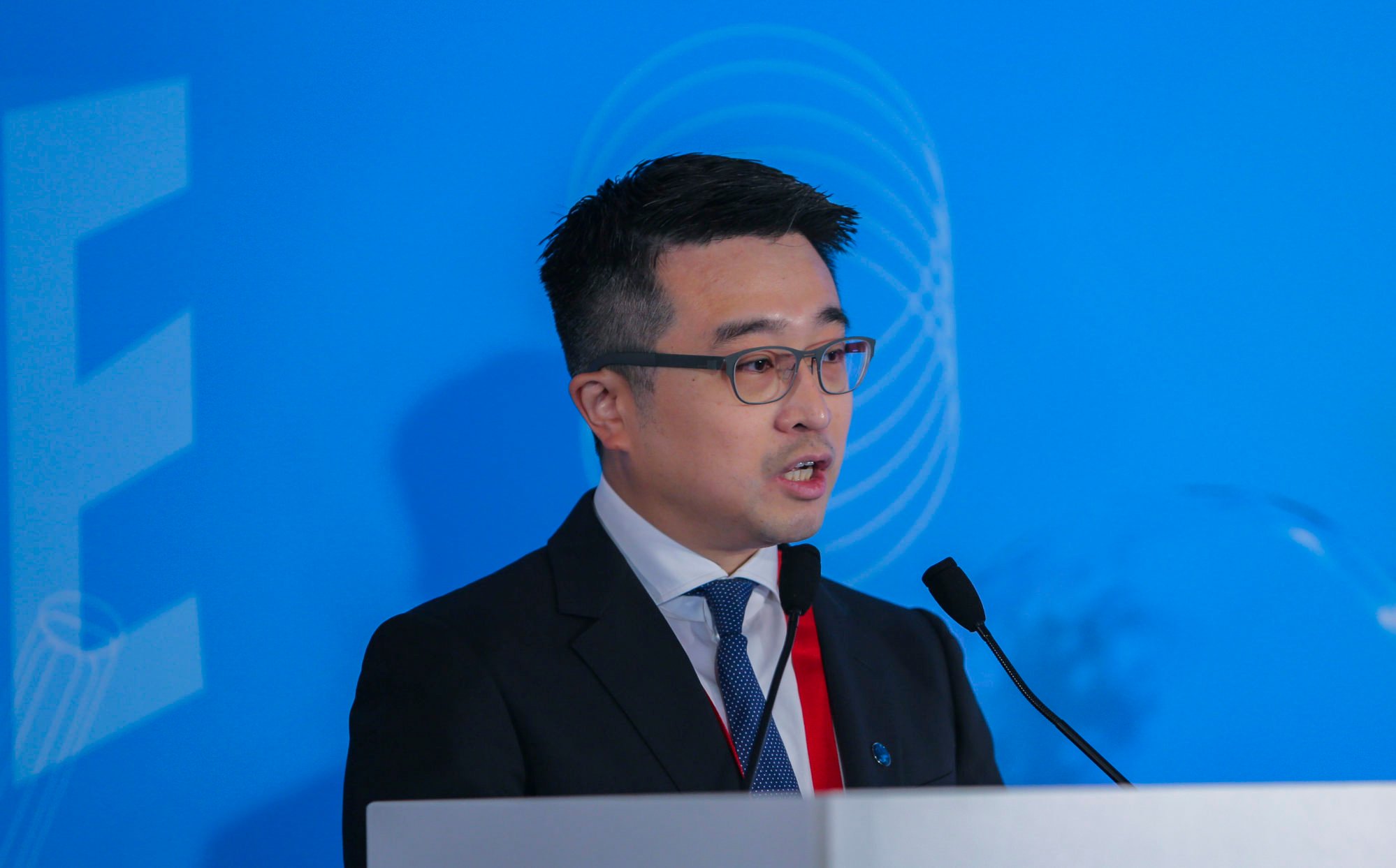 Choi, who lost a bid for
a review of the disciplinary action
in April, has appealed against the ban imposed by the Securities and Futures Commission in January. A substantive hearing will be held over three days in mid-December, according to an online schedule published by the Appeals Tribunal.
He did not reply to requests for comment in emails sent to his corporate mailbox at AMTD and LinkedIn account on Wednesday, or messages sent to his WhatsApp account.
AMTD Digital, incorporated in the Cayman Islands and headquartered in Singapore, had revenues of US$25.3 million in 2021. It raised US$124.8 million in gross proceeds by selling 16 million American depositary shares at US$7.80 each. Five ADRs represent two of its class A shares.
The stock earlier surged to a record US$1,679 on Tuesday, giving it a market value of US$311 billion and making it more valuable than The Coca-Cola Company, Bank of America and Alibaba Group Holding. Its market capitalisation was also larger than China's three biggest lenders – Industrial and Commercial Bank of China, Construction Bank and Bank of China.
"To our knowledge, there are no material circumstances, events nor other matters relating to our company's business and operating activities since the IPO date," AMTD Digital said in a "
thank you note
" via the stock exchange on Tuesday.
Choi is the controlling shareholder of closely held AMTD Group, whose financial-services business is organised under AMTD Idea Group,
formerly known as AMTD International,
a boutique investment bank
mostly active
in the Hong Kong and mainland IPO markets.
AMTD Idea, which owns 88.7 per cent of AMTD Digital after the IPO according to the prospectus, was listed in New York in August 2019, and in Singapore in April 2020. The shares jumped 298 per cent to US$7 in New York on Tuesday, before diving 11 per cent on Wednesday.
US media have referred to AMTD Digital as Wall Street's new meme stock, reminiscent of the craze in 2021 when retail investors in online trading communities like
WallStreetbets
banded together to squeeze hedge funds by driving up prices of GameStop, AMC Entertainment and others.
Investors in AMTD Digital should exercise caution. GameStop has lost as much as one-third of its market value since hitting a high of US$33 billion.
Choi will be appealing the SFC's January 2022 decision. Then, the SFC found his involvement in LR Capital, where his father was a shareholder, exceeded the scope of a typical coverage banker, potentially placing him in a position of conflict with UBS and/or its clients. Choi also failed to disclose to UBS the actual or potential conflicts of interest, it added.
Additional reporting by Zhang Shidong and Enoch Yiu