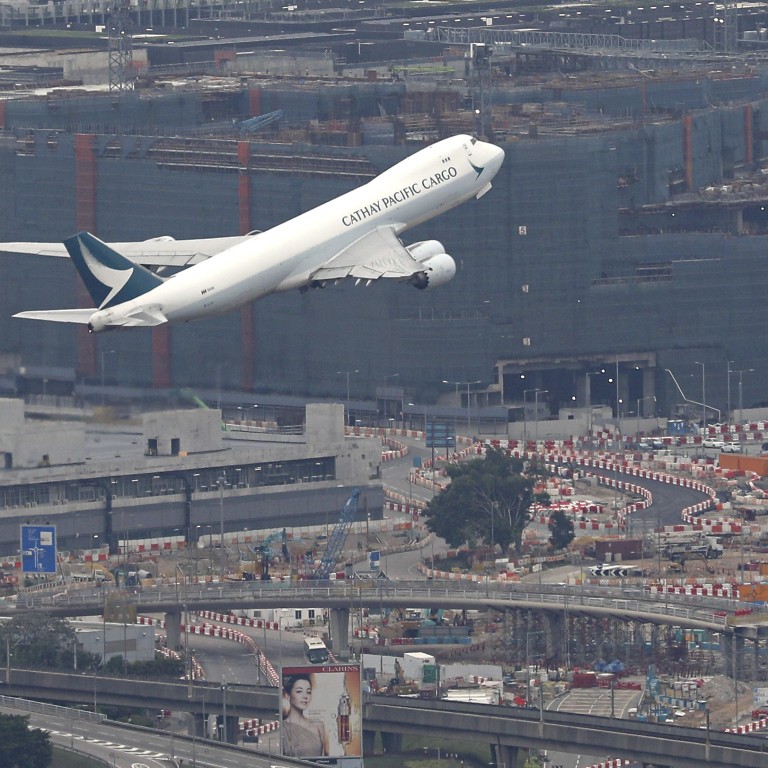 Cathay Pacific investors ride 'full recovery' in US$3.1 billion post-pandemic stock rebound as HSBC, Credit Suisse predict more upside
While no longer a Hang Seng Index member, the stock's advance over the past 12 months has outpaced all bar one newcomer, Orient Overseas
Analysts continue to be bullish as brokerages raised their price targets, while Hong Kong waits to collect its bailout dividends
The airline industry may still be struggling to regain its pre-pandemic lustre. It may not matter that much for shareholders of
Cathay Pacific Airways
, who are enjoying a "full recovery" as far as the stock market is concerned.
The carrier's stock has steadily climbed 34 per cent this year in Hong Kong, including a 0.9 per cent rise to HK$8.60 on Wednesday, the highest level since March 2020. The rebound has helped recoup HK$24.7 billion (US$3.1 billion) of market capitalisation it lost since the initial Covid-19 outbreak in Wuhan. Analysts now see another 11.3 per cent upside over the next year.
Over the past 12 months, Cathay Pacific has risen 39 per cent to rank among the top three among airline stocks in Asia-Pacific, according to Bloomberg data, behind only its major shareholder Air China and Eva Air of Taiwan. Singapore Airlines gained 5.9 per cent while Qantas added 3.1 per cent, below the peer-average of 7.3 per cent.
It might get better.
Hong Kong this week tweaked its Covid-19 policy
by amending quarantine requirements on international arrivals, raising hopes the city will rediscover its lustre and staunch an exodus of expatriates from the financial hub. The industry lobby group has called on officials to be bolder in reopening its border.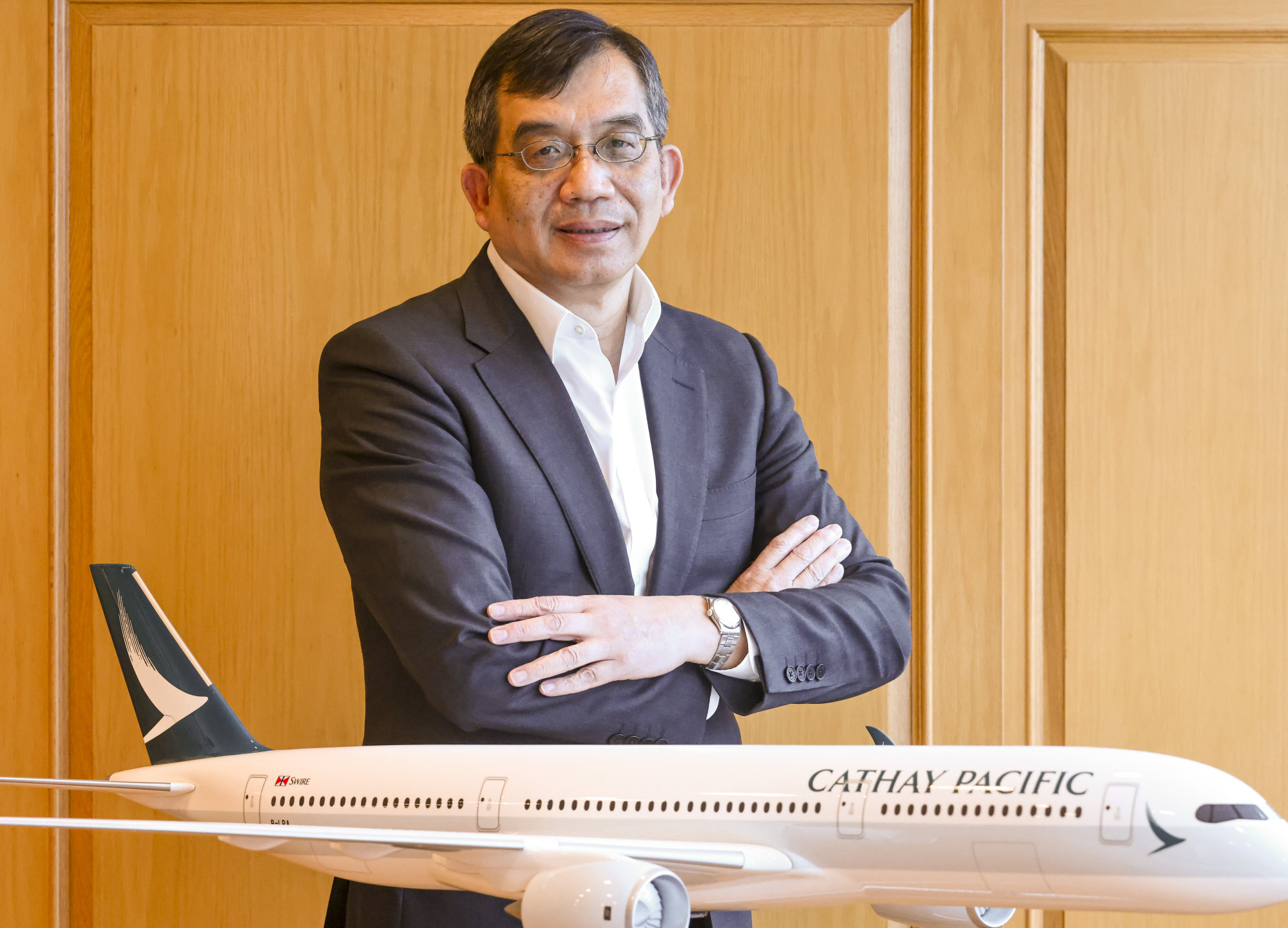 "We are pretty sure that Cathay turned profitable in July," Parash Jain, head of Asia transport research at HSBC, said in a report published on Monday. "With the news of the quarantine relaxation, we see further momentum for profitability in 2H22 as it could likely reach its capacity targets much earlier on improving travel sentiment."
That's music to the Hong Kong government, which bailed out the carrier in June 2020
with a HK$39 billion loan package
to pre-empt a liquidity crunch amid cash burn. Cathay Pacific is due to pay the government the next batch of semi-annual dividends on its HK$19.5 billion of preference shares on Friday, bringing the deferred payout beyond the HK$1 billion threshold.
Cathay Pacific
narrowed its interim loss
to just under HK$5 billion in the first half this year from HK$7.6 billion a year earlier.
Analysts have raised their price targets over the past three quarters. They now see the stock reaching HK$9.57 over the next 12 months, up from HK$8.65 on June 30, HK$7.50 on March 31 and HK$7.23 on December 31, according to data compiled by Bloomberg.
Despite having lost its Hang Seng Index membership in 2017, the stock's advance this year has surpassed all the blue-chip members except newcomer Orient Overseas. The index itself slumped 16 per cent this year and 26 per cent over the past 12 months.
The 75-year old airline has recorded better metrics in its operations. Passenger volume rose 269 per cent in June compared to a year ago, while cargo volume has reached 56 per cent of pre-pandemic levels, up from 34 per cent in May, according to stock exchange filings. It has predicted further improvements by year end.
"Traffic is picking up faster. June's revenue passenger kilometres [was] the highest recovery level since the outbreak and stronger than expected," Credit Suisse analysts including Lok Kan Chan said in a note last month. They upgraded the stock to outperform and raised its target price to HK$10.50 from HK$8.
Recurring virus outbreaks and higher than expected fuel prices are some of the challenges for investors buying into the recovery theme. Also, an escalation in trade tensions could erode cargo revenue. The timing of border reopening in Hong Kong and mainland China remains a big question mark.
"The recovery of international air travel is well under way, only dampened by the weakening of air cargo demand as a result of declining exports and continuing supply chain constraints," the Association of Asia-Pacific Airlines said in its June industry report on July 26.
Earnings upgrades for Cathay Pacific are "inevitable", according to HSBC's Jain. The carrier could benefit from strong pent-up demand amid relaxation of travel rules, strong cargo business, favourable fuel hedging, effective cost management and a well-capitalised balance sheet, he said.
The onus is on Cathay Pacific's management to keep up the operating performance to back up renewed optimism among stock investors. There is also the incentive for the government to aid its recovery, given the 416.7 million free, in-the-money warrants it can convert into a 6.1 per cent equity stake and help replenish the carrier's coffers.
In some ways, the airline's financial ties to the government are mutually beneficial. The carrier relies on the city to make the operating conditions more conducive to generate growth, and the treasury relies on better operating results to collect its bailout dividends.
Additional reporting by Yaling Jiang