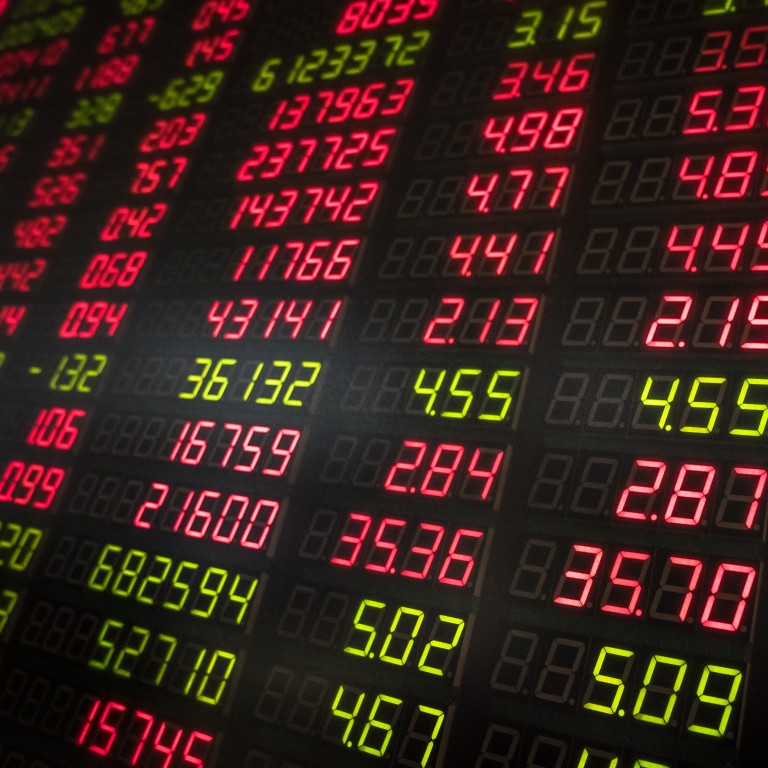 Hong Kong stocks slammed by Meituan on Tencent divestment report, while developers surge on state financial backing
Meituan sank by about 9 per cent after a Reuters report saying Tencent is considering selling part or all of its 17 per cent stake by this year
Corporate earnings in focus as Li Auto and Sunny Optical failed to spark with their latest report cards and HKEX comes up next on Wednesday
Hong Kong
stocks
tumbled as Meituan plunged following a report saying Tencent Holdings was cutting its stake in the food-delivery platform operator to appease regulators. Stocks also weakened as economic slowdown and lockdowns soured earnings outlook.
The Hang Seng Index fell 1.1 per cent to 19,830.10 at the close of Tuesday trading to a one-week low. The Tech Index retreated 2 per cent while the Shanghai Composite Index added 0.1 per cent.
Meituan sank 9.1 per cent to HK$164.50. Tencent added 0.9 per cent to HK$303, after earlier losing about 2 per cent. The WeChat operator was considering selling part or all of its 17 per cent stake in Meituan within the year, Reuters reported, citing people it did not identify. Alibaba Group Holding retreated 2 per cent to HK$89.95.
"Tencent has been selling some of its investments in the past couple of years, there is a clear tendency seen from their dumping of JD.com shares as special dividend," said Dickie Wong, executive director of research at Kingston Securities. "There is a very high possibility they may eventually sell Meituan as well."
Electric-car maker Li Auto slumped 1.4 per cent to HK$122.90 after
fiscal third-quarter revenue trailed forecasts
. Apple parts supplier Sunny Optical was unchanged at HK$119.30 after net income missed forecasts. HKEX slipped 0.1 per cent to HK$346.60 before its earnings report on Wednesday.
With 16 per cent of Chinese companies having reported their first-half earnings, average earnings are up 4 per cent compared with a year ago, according to analysts at Goldman Sachs in a Saturday report.
Stocks were earlier buoyed by speculation China's central bank will inject more stimulus to support the economy, after unexpectedly cutting its policy rates on Monday, the first since January. That spurred gains in property developers, with Longfor surging 12.4 per cent to HK$24.90 and Country Garden rising 9.1 per cent to HK$2.53.
"We see yesterday's cut as a policy shift, signalling a more dovish monetary policy stance ahead," Standard Chartered said in a report on Tuesday. "We believe China's authorities now prefer lower rates and a weaker yuan to stimulate growth."
Government reports this week showed factory output and retail sales in China grew at a slower pace in July, missing consensus forecasts. Local media published articles on Tuesday suggesting more incentives were needed to lift the economy.
GKG Precision Machine Company soared 73 per cent to 80.20 yuan on its first day of trading in Shenzhen, while Zhejiang Hisun Biomaterials Company jumped 25 per cent to 20.85 yuan in Shanghai.
Asian markets were mixed on Tuesday. Japanese stocks were little changed, while South Korean and Australian equities rose 0.3 to 0.6 per cent.