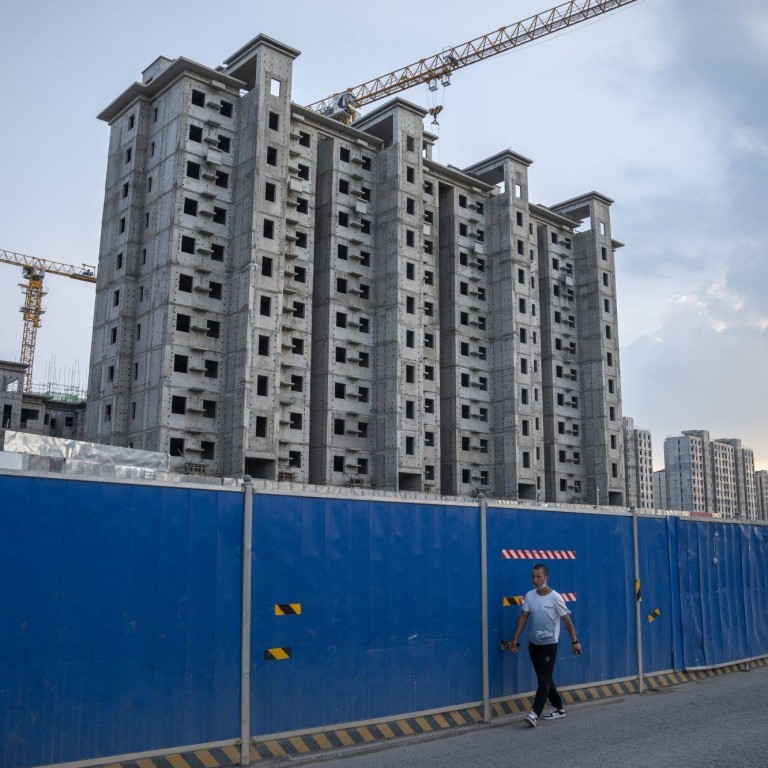 Chinese property developers surge in Hong Kong amid reports of government backing for onshore bonds
Hang Seng Mainland Properties Index jumps by as much as 10.5 per cent, the most in five months
CIFI Holdings and Longfor Group among the developers reported to be receiving government support
Chinese property stocks surged in Hong Kong on Tuesday following a report that regulators planned to support some developers' yuan-denominated bonds, boosting sentiment in the crisis-hit sector.
The Hang Seng Mainland Properties Index jumped 5.8 per cent, the most in almost two months. Gains were led by CIFI Holdings, which rallied 12.9 per cent to HK$2.10. Longfor Group soared 12.4 per cent to HK$24.90, while Country Garden surged 9.1 per cent to HK$2.53.
Chinese regulators plan to instruct state-owned China Bond Insurance Co to offer liquidity support to a few private real estate developers by providing guarantees for onshore bond issuances, Reuters reported on Tuesday, citing four sources with knowledge of the matter. Longfor and CIFI were among the names listed for receiving help.
Gemdale Corporation, which was also on the shortlist, climbed 4.9 per cent to HK$0.64.
China Bond Insurance will provide "full amount, unconditional and irrevocable joint liability guarantee" to these medium-term notes, according to the Reuters report. Longfor recently sold three-year and five-year medium-term notes amounting to 1.5 billion yuan (US$220.8 million) backed by a guarantee from China Bond Insurance, according to the report.
"At this point, the scale of potential liquidity support is likely to be limited," said Agnes Wong, head of Asia Credit Strategy at BNP Paribas, as regulations limit the guarantee to not exceed 10 per cent of the company's net assets.
Should the support be limited by these regulations, or if it is limited to a handful of names, "it was unlikely to be a game changer and the rally may fade", Wong added.
The rally comes amid China's worsening property crisis as cash-strapped developers default on their debts and struggle to complete projects, fuelling the recent mortgage boycott.
Home sales
and
prices
have slumped as a result, while property investment shrank more than expected in July.
Financial information provider REDD reported the same plan on Monday, saying that six financially stronger developers would receive guarantees for their bond issues.
"A contraction in the housing sector dampened fragile domestic sentiment, dragging on investment," Carlos Casanova, senior Asia economist at Union Bancaire Privee, said in a note on Tuesday, adding that around 70 per cent of household wealth could be tied to the real estate sector.
"The property sector slump has not shown signs of bottoming yet, but we expect that an inflection point could be reached in 2022," he added.