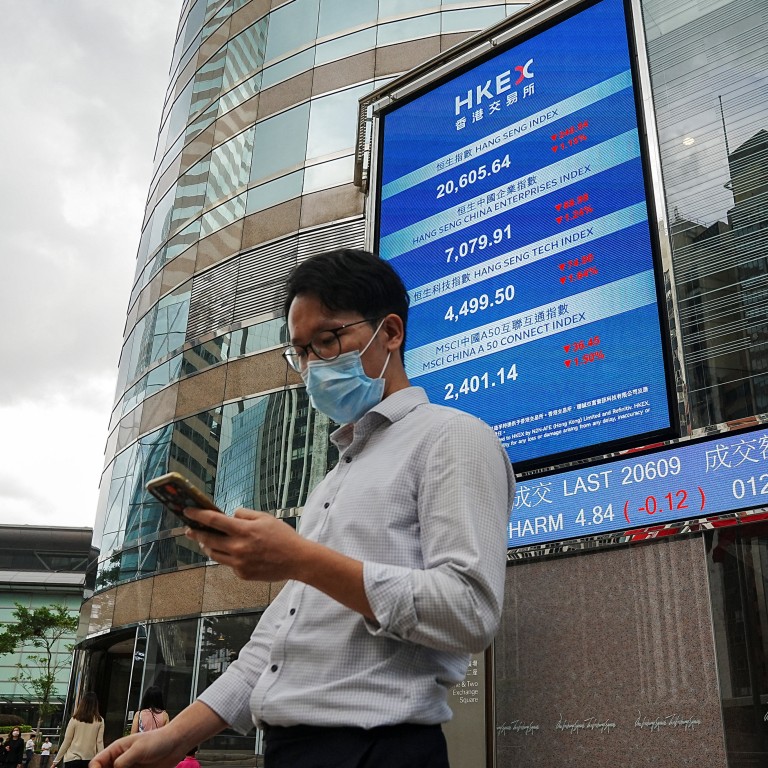 Baidu, Shenhua Energy included in Hang Seng Index quarterly revamp as benchmark coverage expands to 73 stocks
The four new members, including Chow Tai Fook and Hansoh Pharmaceutical, have a combined market value of US$88.7 billion, based on their closing prices on Friday
The quartet will have a combined weighting of 1.71 per cent on the Hang Seng Index
The Hang Seng Indexes Company will add four stocks including artificial intelligence giant
Baidu
and China Shenhua Energy to the city's stock benchmark from next month, boosting the index capitalisation by HK$696 billion (US$88.7 billion) in the latest quarterly review.
Together with Chow Tai Fook Jewellery and Hansoh Pharmaceutical Group, the quartet will join the index from September 5, the index compiler said in a statement on Friday.
Unlike the
last review
in May, no constituents were removed in the year's third quarterly review.
The latest review will raise the Hang Seng Index membership to 73 from 69, enlarging the market value by HK$696 billion based on Friday's closing prices. The company, owned by Hang Seng Bank, had earlier aimed to grow the list to 80 by mid-2022, and to 100 eventually.
"With only one more quarterly review left for the rest of the year, the index company is unlikely to reach its target of 80 constituents," said Alvin Cheung, as associate director at Prudential Brokerage.
But this is good for investors, as the gradual approach will enable institutional investors to adjust their portfolios due to the smaller incremental changes and ease their operational burden, he added.
In total, the compiler has added 10 stocks in this year's reviews, including Semiconductor Manufacturing International Corp, Lenovo and Nongfu Spring, while removing Apple supplier AAC Technologies.
The Hang Seng Index
lost about
2 per cent this week, struggling around the 20,000-point threshold amid concerns about an economic slowdown in China and disappointing corporate earnings from industry bellwethers like WeChat operator Tencent Holdings, Geely Auto and Macau casino concessionaire Galaxy Entertainment.
Shares of China Shenhua Energy and Chow Tai Fook Jewellery have risen 28.6 per cent and 16.7 per cent, respectively so far this year. Baidu and Hansoh Pharma have lost 11.7 per cent and 18.4 per cent, respectively.
The four new constituents will have a combined weighting of 1.71 per cent on the Hang Seng Index. Baidu and China Shenhua Energy will have the biggest weighting at 0.65 per cent each. Chow Tai Fook will hold a 0.26 per cent weighting, while Hansoh Pharma will account for 0.15 per cent.
Hang Seng Indexes Company first announced its target to expand the benchmark constituents in March last year, in the index's biggest makeover since its launch in 1969. The compiler is shifting the focus away from financial heavyweights to better showcase other industries. It also led to a cap on the weighting of any individual stock at 8 per cent.
Following Friday's quarterly review, financials will hold a 33.82 per cent weighting, while the commerce and industry sector will wield 55.76 per cent as the biggest sector. Property stocks will command a 6.86 per cent weight and utilities 3.57 per cent.