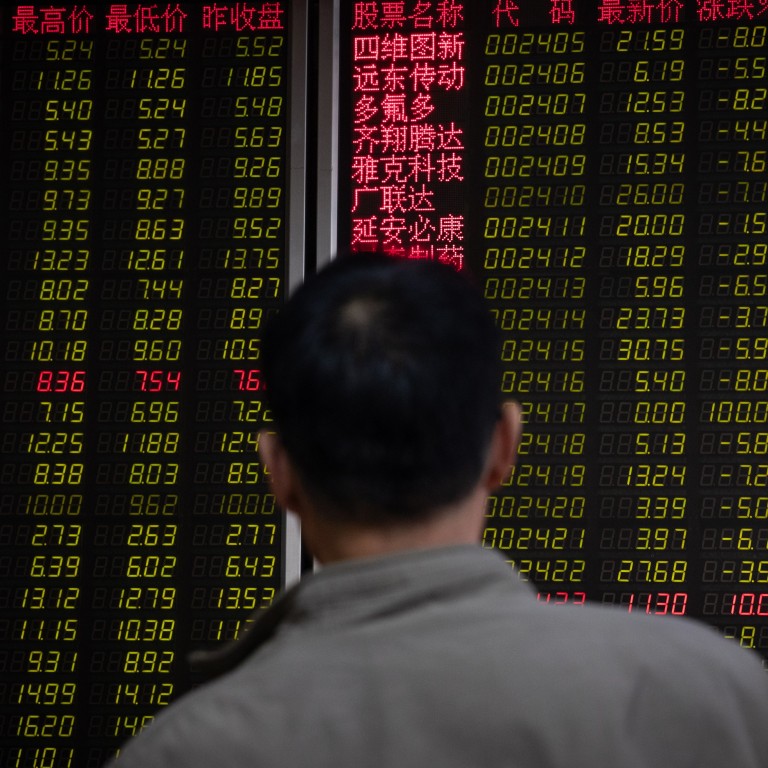 Hong Kong stocks drop on jitters over Covid-19 outbreaks, Sichuan power crisis despite China rate cuts
The Hang Seng Index fell to its lowest in almost two weeks despite China banks cutting their prime and mortgage lending rates
Covid-19 infections surged to a three-month high over the weekend, while severe power shortages in Sichuan province roiled supply chains
Hong Kong
stocks
fell to its lowest in almost two weeks despite Chinese banks
cutting their key lending rates
, amid concerns about the impact on the economy of worsening Covid-19 outbreaks and a looming energy crisis.
The Hang Seng Index lost 0.6 per cent to 19,656.98 at the close of Monday trading, after gaining about 0.3 per cent earlier. The benchmark retreated 2 per cent last week. The Tech Index fell 1 per cent, while the Shanghai Composite Index added 0.6 per cent.
Tencent fell 1.4 per cent to HK$310.60 and HSBC lost 2.1 per cent to HK$49.30. ENN Energy tumbled 14 per cent to HK$103.50, while Geely Automobile and BYD slipped 0.5 to 1 per cent.
Covid-19 cases in China jumped to a three-month high over the weekend. The country is also experiencing its worst heatwave in six decades, as authorities in the manufacturing hub of Sichuan
warned of severe power shortages
on Sunday.
"With Covid restrictions hitting popular China tourist resorts, a politburo in flux running into the Chinese Communist Party's 20th Party Congress later this year and a real estate sector undergoing critical rehabilitation, a black swan event has occurred with a record two-month-long heatwave," said Sean Darby, global equity strategist at Jefferies, in a note published on Monday.
Hansoh Pharmaceutical jumped 3.2 per cent, leading gains in four new index members before their official entry on September 5. Baidu added 0.9 per cent to HK$128.90 and China Shenhua Energy gained 2.1 per cent to HK$24. Chow Tai Fook Jewellery lost 0.6 per cent to HK$16.26.
Stocks rose in earlier trading after Chinese banks
cut their one-year loan prime rate lending rate
to 3.65 per cent from 3.7 per cent on Monday. The five-year rate, a reference for home mortgages, was reduced by 15 basis points to 4.3 per cent. China's central bank had unexpectedly lowered its policy rates last week by 10 basis points after economic data in July underwhelmed.
"A cut to the five-year rate reflects the seriousness of the property market downturn and sends a strong message that policymakers are willing to take more forceful actions to stabilise the ailing market," said David Chao, global market strategist at Invesco. "I expect more policy measures to solve the property market riddle."
Jinko Solar fell 1.8 per cent to 17.03 yuan in Shanghai. The solar module manufacturer said in an exchange filing on Monday two of its subsidiaries are affected by the power shortages and their production lines are running at reduced levels.
Shanghai United Imaging Health surged 65 per cent to 181.22 yuan in Shanghai on its trading debut, while Zhenjiang Sanwei Conveying Equipment rose 4.4 per cent to 5.43 yuan in Beijing.
Asian markets fell on Monday. Japanese stocks lost 0.5 per cent, while South Korean and Australian shares retreated 1 to 1.2 per cent.