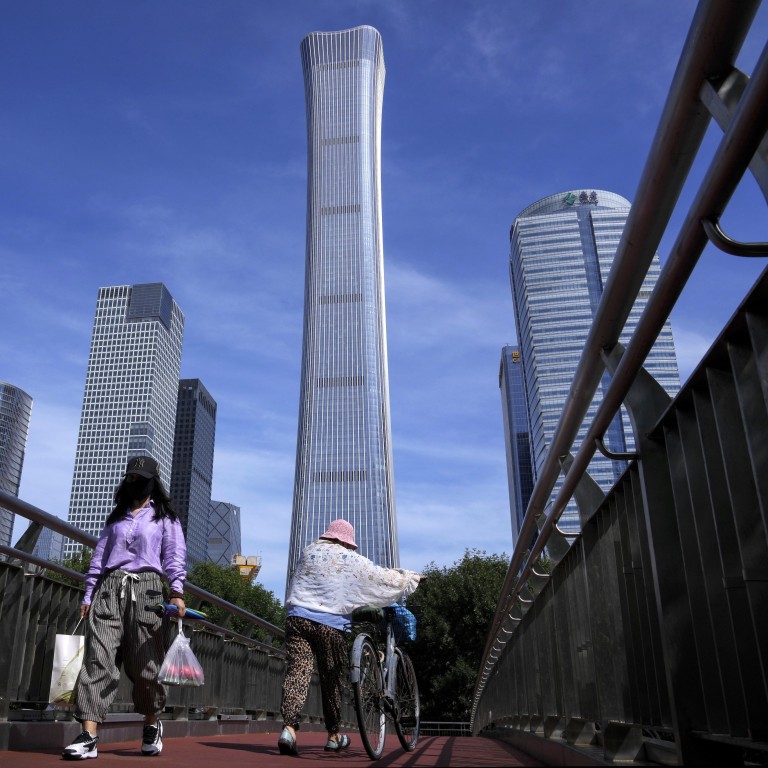 Chinese stocks waver as policy measures fail to overcome concerns about housing and power crisis
The State Council on Wednesday unveiled a slew of policy measures to boost infrastructure spending to strengthen recovery
Traders appear to be concerned about an enduring housing market slump while a power crisis is starting to hurt factory production
Stocks
in mainland China traded at a three week low as measures to shore up the local economy failed to convince traders as Covid-19 curbs and a power crisis disrupted production.
The Shanghai Composite Index fell 0.1 per cent to 3,214 at 10.50am local time, the lowest since August 3. The CSI 300 Index, which tracks the most valuable companies on the Shanghai and Shenzhen exchanges, lost 0.2 per cent. The morning trading session in Hong Kong was cancelled on typhoon warning.
Polysilicon manufacturers dropped. Hoshine Silicon Industry tumbled 7.5 per cent to 122.54 yuan and aquafeed manufacturer Tongwei Co retreated 2.4 per cent to 57 yuan. Wanhua Chemical Group lost 1.5 per cent to 87.67 yuan while Sanan Optoelectronics fell 2.5 per cent to 24.41 yuan. CNOOC climbed 4.1 per cent to 17.02 yuan.
"Authorities are ramping up stimulus. Yet, downbeat private-sector sentiment, coupled with China's zero-COVID policy, will continue to limit the effectiveness of stimulus measures," strategists at BCA Research said in a report on Wednesday. "The risk-reward profile remains poor for Chinese onshore and offshore stocks."
China unveiled further measures to stabilise the economy following a State Council meeting chaired by Premier Li Keqiang on Wednesday. It outlined 19 policies, including an additional 300 billion yuan (US$43.8 billion) support for policy banks to fund infrastructure projects, Xinhua News Agency
reported
.
The meeting highlighted that while June saw continued economic recovery, fluctuations still remained. Government reports earlier this month showed a slowdown in factory activity and waning confidence because of lockdowns and energy shortages, while the housing market slump persisted.