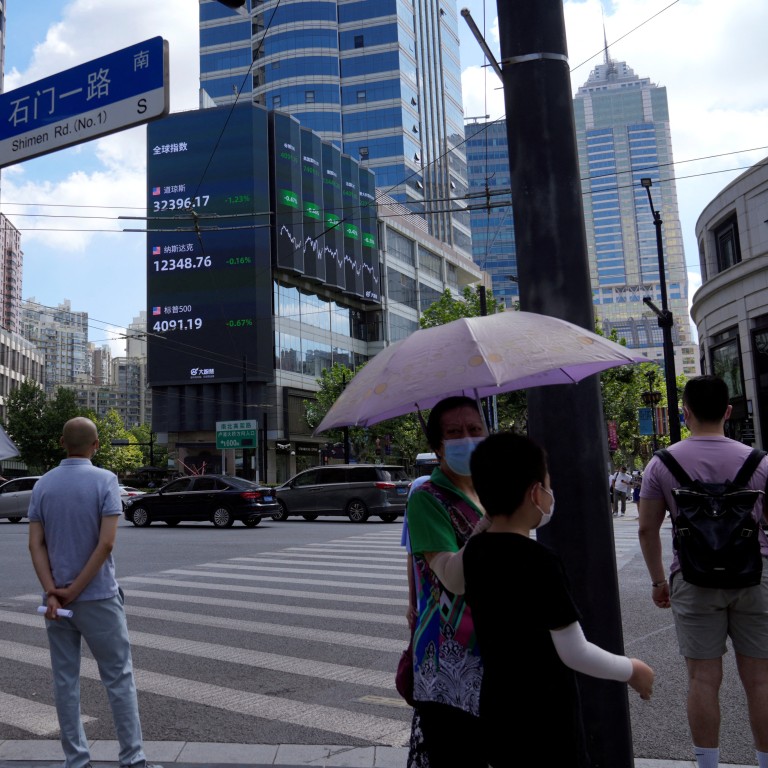 Alibaba, Meituan, BYD add to Hong Kong stock rally amid reports on progress in China-US audit plan to fend off delistings
Stocks added to Thursday's best gain since April as Chinese tech firms led winners on reports about progress in China-US auditing issues
Meituan, Longfor, CanSino and China Shenhua Energy are among companies reporting their interim earnings on Friday
Hong Kong
stocks
gained, adding to the biggest jump in four months on Thursday, amid optimism China and the US will break a deadlock on access to audit papers of Chinese companies.
The Hang Seng Index climbed 1 per cent to 20,170.04 on Friday. The benchmark rose 2 per cent this week from
a five-month low
, arresting a two-week slump. The Tech Index advanced 0.8 per cent, while the Shanghai Composite Index slipped 0.3 per cent.
Alibaba Group Holding strengthened 2.1 per cent to HK$95.80. Meituan added 2.6 per cent to HK$181.90 while BYD jumped 1 per cent to HK$265. JD.com climbed 0.9 per cent to HK$248.40. A Nasdaq gauge tracking US-listed Chinese companies surged 6.3 per cent overnight, the most since June.
A resolution "will not only benefit the Chinese companies that are listed in the US but also sets the US and China in a more conciliatory mood, at least in some financial matters," strategists at Saxo Capital Markets wrote in a Friday note to clients.
The Hang Seng Index surged 3.6 per cent while the Tech Index soared 6 per cent on Thursday,
the most since April 29
on the speculation. Fending off mass delisting could preserve a major funding avenue – for the 270-odd US-listed Chinese companies and potential newcomers – in the world's deepest capital market.
Elsewhere, PetroChina rose 3.3 per cent to HK$3.77 after China's largest oil and gas producer
posted a 55 per cent jump in first-half profit
. Apart from Meituan, others including Longfor Group and CanSino Biologics gained 1.7 per cent to 5.7 per cent before their interim reports.
Hong Kong-listed companies accounting for one-third of the market capitalisation have reported their latest results through August 19, falling by 16 per cent in the second quarter and 21 per cent on first-half basis, according to data compiled by Goldman Sachs.
In Shanghai, Guizhou Zhenhua Fengguang Semiconductor Co surged 50 per cent to 100.18 yuan on its first day of trading. Camelot Electronic Technology jumped 31 per cent to 39.80 yuan in Shenzhen.
Asian markets rose on Friday. Australian shares added 0.8 per cent, while South Korean and Japanese stocks gained 0.2 to 0.6 per cent.
With additional reporting by Zhang Shidong.