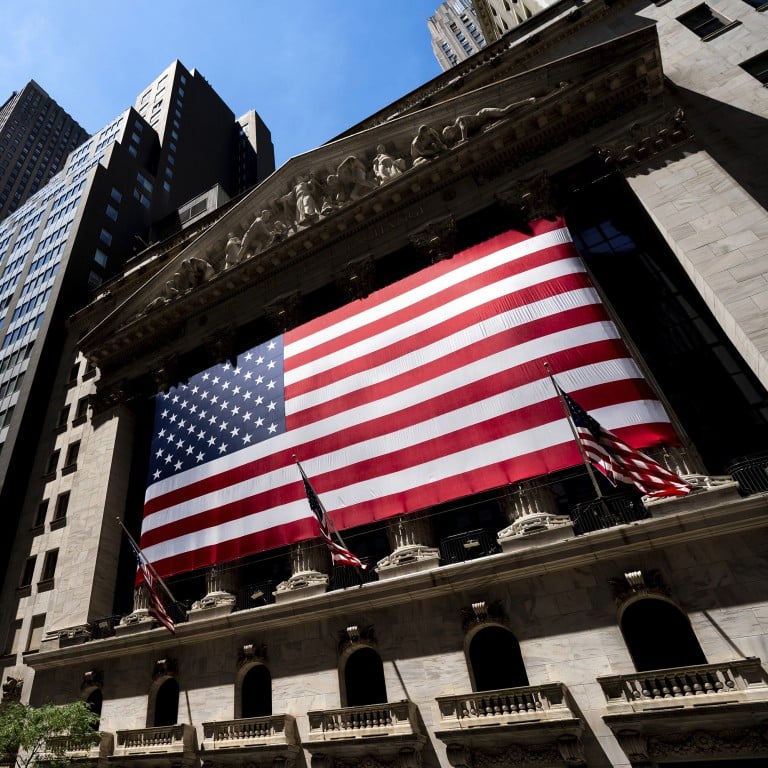 Goldman Sachs: odds of Chinese firms being booted off US exchanges down by almost half since March following audit data agreement
Markets are now pricing in around a 50 per cent chance of Chinese firms being delisted, down from a high of 95 per cent in mid-March
However, uncertainty around US-China tensions will continue to motivate Chinese ADRs to diversify away from the US, Goldman analysts say
The odds of Chinese companies being booted off US exchanges have subsided since reaching an all-time high in March, after regulators on both sides of the divide reached an audit agreement last week, Goldman Sachs said on Monday.
Markets are now pricing in around a 50 per cent chance of Chinese companies being delisted based on a new delisting risk model created by the US bank. That compares with a high of 95 per cent in mid-March, when the US Securities and Exchange Commission (SEC) began adding names to its Commission-Identified Issuer list of
firms that could face delisting if they do not provide access to audit documents
.
The US bank estimates a complete removal of the delisting risk could boost the price-earnings multiples of US-listed Chinese companies by 11 per cent and that of MSCI China members by 5 per cent. Full-blown delistings could hurt their valuations by 13 and 6 per cent, respectively, in the opposite "forced delisting" scenario.
At stake are about 168 Chinese companies listed in the US with a combined market value of US$1.5 trillion on the New York Stock Exchange (NYSE) as of June, according to the Public Company Accounting Oversight Board (PCAOB). In December 2020, when the SEC finalised rules to potentially prevent trading in Chinese companies under the HFCAA, it identified 273 companies at risk.
The total market value of these Chinese American depositary receipts (ADR) has more than halved in the past 18 months, according to the US bank's estimates, since former president Donald Trump signed the Holding Foreign Companies Accountable Act (HCFAA) into law in December 2020, requiring US-listed foreign companies to comply with audit inspection rules under the PCAOB, or face delisting after three consecutive years of non-compliance.
Since then, "investor concerns about the forced delisting of Chinese ADRs from US exchanges have been a key source of volatility for that subset of the market", Goldman strategists including Kinger Lau said in a note published on Monday.
"US listings by Chinese companies are widely regarded as an embodiment of financial market relations between the two nations, and thus an anchor to international investors' perceived capital market risk premium for offshore-listed Chinese assets," Lau said.
Last Friday,
Beijing and Washington signed an accord
that would grant the PCAOB access to review Chinese audit data, a breakthrough that would halt the mass expulsion of about 200 stocks on US exchanges. The agreement was a "done deal", said Goldman strategists, but more needed to be done still.
"Although the audit inspection agreement may reduce the risks of broad-based delisting, it doesn't alter our view that the uncertainty around US-China tensions across key strategic domains – trade, technology, capital markets, and geopolitics – would continue to motivate Chinese ADRs to diversify their listing risk away from the US," Lau added.
US-listed Chinese stocks with the highest sensitivity to delisting concerns include Dada Nexus, Kanzhun, Tencent Music Entertainment and Nio, while the sectors that lag behind on heightened delisting concerns are automobiles and retailing, particularly internet retail.
Goldman analysts suggested investing based on companies able to pursue share buy-backs, those in position for privatisation, or qualified for a listing in Hong Kong. Stocks that are included in the southbound channel – buying of Hong Kong stocks by mainland Chinese investors – of the
Stock Connect
schemes could do well too.
Alibaba owns the South China Morning Post.