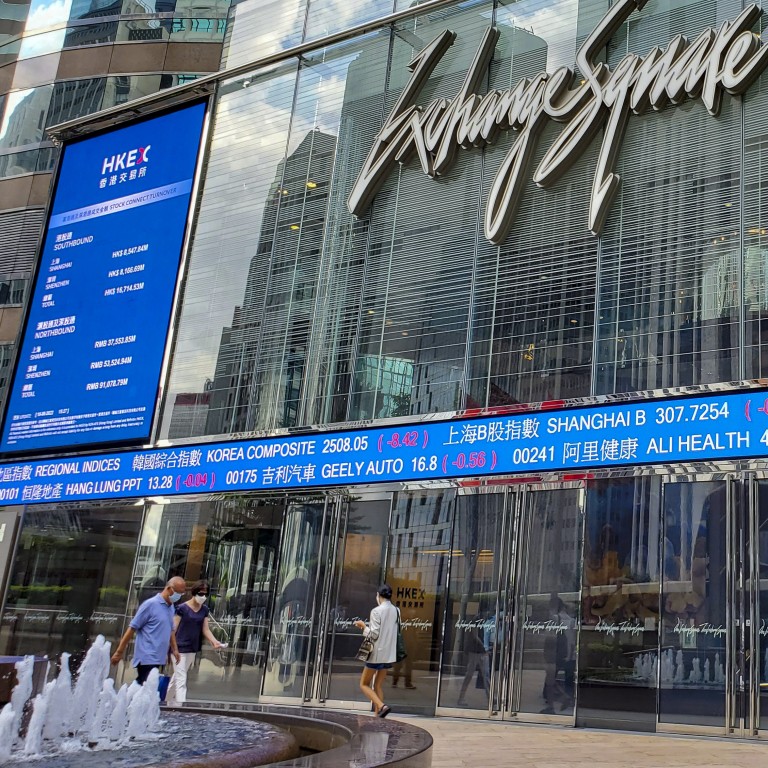 US-China audit deal: good news for markets, not so for bourse operator HKEX, Morgan Stanley says
Audit agreement could slow ADR migration wave and lower expectations for more IPOs and turnover gains in Hong Kong, analysts at US bank say
The top 40 ADRs still without Hong Kong listings have a combined market value of HK$1.2 trillion and generate HK$8.8 billion in daily trading
Last week's landmark US-China audit agreement injected a huge dose of optimism about the fate of Chinese companies traded on American stock exchanges. The same cannot be said for Hong Kong Exchanges and Clearing (HKEX).
The city's bourse operator could see a slower migration of American depositary receipts (ADRs) to Hong Kong and the hoped-for boost from new listings and trading turnover on the Stock Connect trading link with Shanghai and Shenzhen, analysts at Morgan Stanley said.
Their caution has played out this week with the Hang Seng Index surrendering the bulk of the 4.7 per cent surge last Thursday and Friday, fanned by the speculation preceding the agreement. HKEX fell on Tuesday to HK$316.40 from HK$328.80 on Friday.
"It could slow ADR migration waves and lower expectations for more IPOs and turnover gains in Hong Kong," analysts including Richard Xu and Daniel Fang wrote in a report. "We see the scenario of all eligible ADRs migrating to Hong Kong as less likely."
An extreme scenario of all eligible ADRs migrating to Hong Kong would bring HKEX an extra daily turnover by HK$20 billion and extra revenue of HK$1.2 billion, likely by 2024, Morgan Stanley had earlier estimated. The more likely scenario would be HK$8 billion and HK$500 million respectively, it added.
Beijing and Washington signed a deal in principle on August 26 allowing US regulators access to the audit data of Chinese companies listed in the US. Goldman Sachs said a resolution to the decade-old impasse could ease delisting risks and improve the valuations of the MSCI China Index, which tracks 715 companies with US$2.1 trillion of market value.
While it is has not yet been given the all-clear, the pact between Chinese market regulators and the US Public Company Accounting Oversight Board showed it is possible for China to meet US demands and resolve the regulatory dispute, said Yan Wang, China strategist at Montreal-based research firm Alpine Macro.
"Regardless, Chinese companies will continue to look for alternatives to US listings," he wrote in a report on Tuesday. "New offshore IPOs will increasingly shift towards Europe or other developed bourses, while ADRs will continue to seek dual-listings in Hong Kong to avoid disruptions for investors."
As of August 22, the top 40 US-listed Chinese companies still without a listing in Hong Kong had a combined market capitalisation of HK$1.2 trillion, Morgan Stanley estimated. An average HK$8.8 billion of their ADRs changed hands per day, it said.