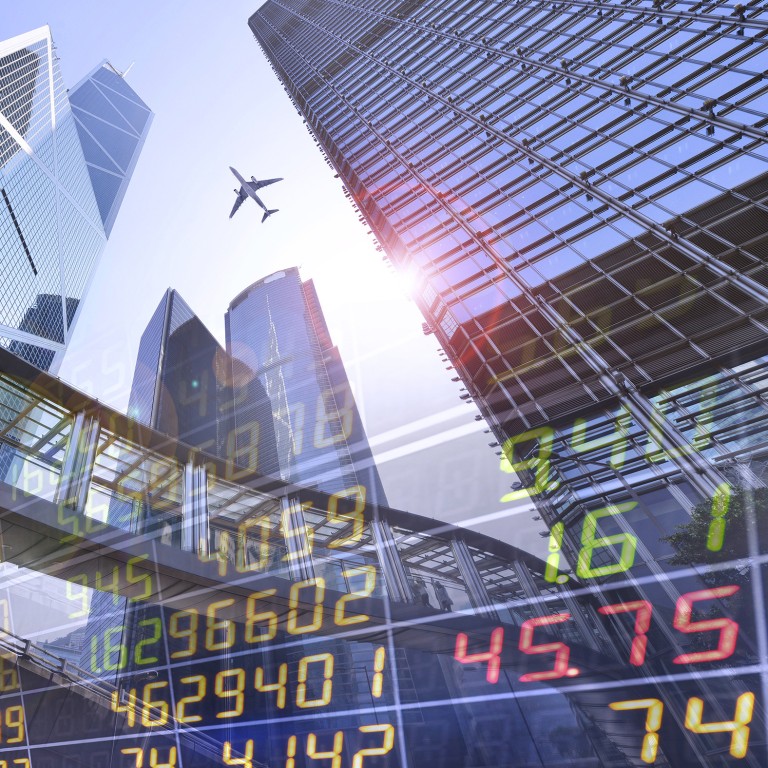 Losses pile up in Hong Kong as HSBC, Tencent pressure stocks at 11-year low before market holidays
Hang Seng slipped further from the lowest level since October 2011 as traders shunned riskier assets amid worries about rate increases
China's financial markets are closed for the entire week for National Day, while Hong Kong will pause on Tuesday for a public holiday
Hong Kong
stocks
fell, losing further traction at more than a decade low, as traders continued to dump riskier assets for the safety of government bonds amid the threat of more interest-rate increases and economic recession.
The Hang Seng Index retreated 0.8 per cent to 17,079.51 at the close of Monday trading. The gauge fell 14 per cent last month to the lowest level since October 2011, and completed a 21 per cent slump in the third quarter. The Hang Seng Tech Index dropped 0.7 per cent, following a 19 per cent setback in September.
Tencent Holdings slipped 1 per cent to HK$263.80 while HSBC slid 2.2 per cent to HK$40.35 while Alibaba Group declined 0.4 pere cent to HK$77.65. Developer New World slumped 6.3 per cent to HK$20.90 while Henderson Land Development dropped 0.2 per cent to HK$21.95 after a
modest response
in local weekend home sales amid
higher borrowing costs
, clouding earnings prospects.
"Risk off seen from multiple forces heading into the new month and quarter as corporate earnings misses continue to raise the threat of an ugly earnings season ahead," analysts at Saxo Bank group wrote in a report.
Hong Kong's financial markets will close on Tuesday for a holiday, while markets in mainland China are shut this week for National Day.
Citigroup became the latest investment bank to dial back its forecasts for local stocks, lowering its end-2022 target for the Hang Seng Index to 20,000 from 23,456 on the back of weaker corporate earnings, Bloomberg reported. Goldman Sachs and HSBC have earlier scaled back their forecasts for Chinese stocks.
US equities completed a third straight quarter of slide, as policy tightening since March, and the threat of more interest-rate increases later this year, forced investors to dump riskier assets for the safety of government bonds.