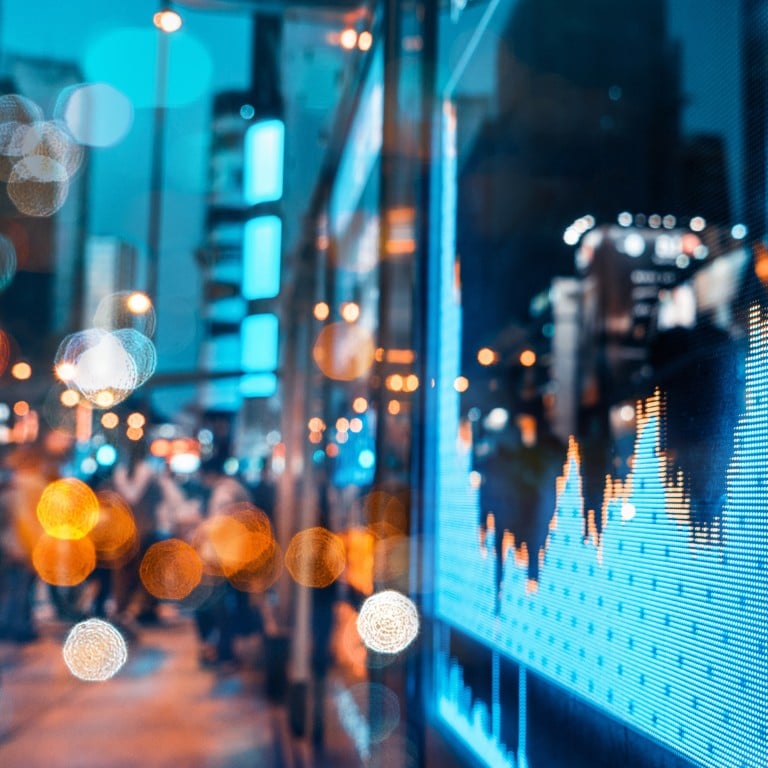 Hong Kong stocks halt five-day slump as Meituan and Tencent rally, authorities seek to calm markets and foreign funds return
Local stocks regain footing as authorities attempt to calm markets after post-Congress rout
Foreign funds were net buyers of Chinese onshore shares for a second straight day on Wednesday, after dumping a record US$2.5 billion worth of them on Monday
Hong Kong
stocks
halted a five-day slump to climb from a 13-year low as valuations cheapened and authorities in the city and mainland China took steps to reassure investors about market stability. A flare-up in Covid-19 cases in Beijing tempered gains.
The Hang Seng Index rose 1 per cent to 15,317.67 at the close, giving up a gain of as much as 2.8 per cent. The benchmark arrested a 10 per cent slide over the preceding five trading sessions. The Tech Index gained 2.5 per cent, while the Shanghai Composite Index added 0.8 per cent.
Meituan rallied 5 per cent to HK$129.70 and Tencent added 2.5 per cent to HK$211.60, while WuXi Biologics jumped 3.4 per cent to HK$40. The city's stock exchange operator Hong Kong Exchanges and Clearing rose 4.3 per cent to HK$233.60. HSBC added 0.8 per cent to HK$40.25.
Wednesday's gains followed an overnight rebound in US-listed Chinese stocks in New York, recouping some of the record 14 per cent slump on Monday.
"China's economy is still on a recovery path, and that will support the yuan and stock prices," said Wang Chengjin, an analyst at Guosheng Securities. "There is still room for foreign investors to raise their positions on Chinese assets."
While these are customary post-Congress cheerleading statements, some analysts expect more policies to shore up prices and restore confidence. Foreign investors turned into net buyers of 3.43 billion (US$476.4 million) of yuan-denominated shares on Wednesday, a second consecutive day of inflows, after dumping a record US$2.5 billion worth of them on Monday.
Stocks erased some of the gains as authorities in Beijing stepped up Covid-19 prevention measures. A jump in new cases forced the Universal Resort theme park in the capital to shut down as a precaution, underscoring investor unease with the policy that has slammed confidence, consumption and travels.
"The fundamental goal of eradicating domestic Covid cases will remain intact for the next six months," strategists at BCA Research said, reiterating its underweight call on Chinese equities in offshore markets. "The bar is high for the authorities to meaningfully alter the country's existing zero-Covid strategy."
Three of the four companies fell on their first day of trading. Shanghai V-Test Semiconductor Tech jumped 82 per cent to 111.66 yuan in Shanghai while Beijing JCZ Technology gained 27 per cent to 34.04 yuan. Arrow Home Group rose 34 per cent to 17.01 yuan in Shenzhen. ZRP Printing Group fell 6.7 per cent to 24.53 yuan.
Almost all the key markets edged higher in Asia, taking cues from the overnight rally in US stocks. The Nikkei 225 gained 0.7 per cent in Tokyo and the Kospi advanced by the same magnitude in Seoul, while the S&P/ASX 200 climbed 0.2 per cent in Sydney.