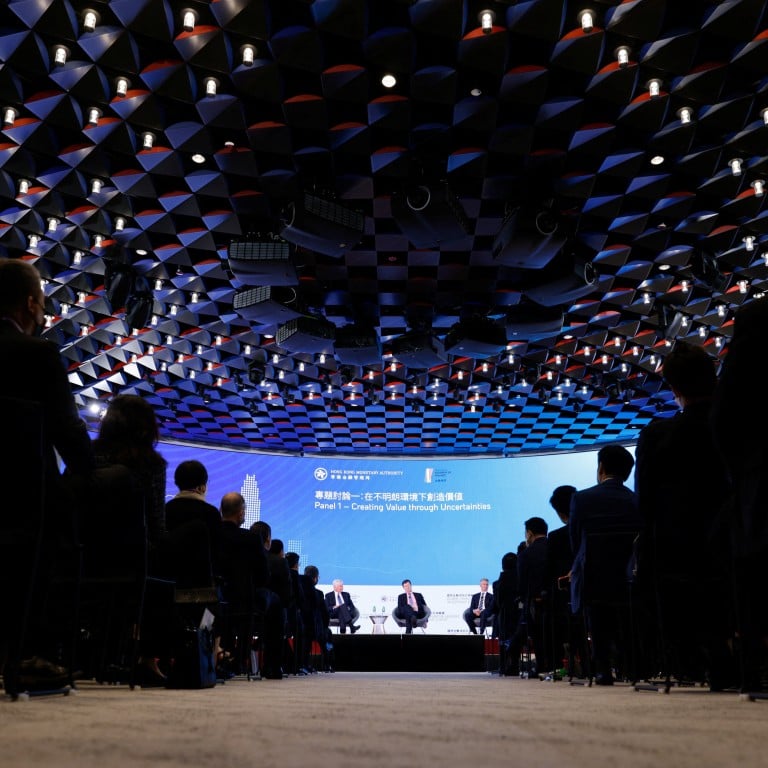 Plentiful opportunities to make investments count in times of economic uncertainty, top global asset managers say
The world's top asset managers said there is money to be made in the current uncertain economic climate
They suggested a range of options from diversified portfolios to green investments
The world's top asset managers said there is money to be made in the current economic climate despite headwinds from galloping inflation, geopolitical tension and rising interest rates.
Diversified portfolios, investing in green energy, private equity and in Chinese and US markets are some of the best ways to navigate the current economic conditions, they said during a global financial conference in Hong Kong.
Senior executives from Macquarie Asset Management, Man Group, Apollo Asset Manager and Carlyle shared their thoughts on the global economy during a panel discussion on "Creating value through uncertainties" on the last day of the Global Financial Leaders' Investment Summit on Thursday.
Macquarie group head Ben Way said that there is a real need for private infrastructure capital around the world to address important issues like energy security and achieving net zero by 2050.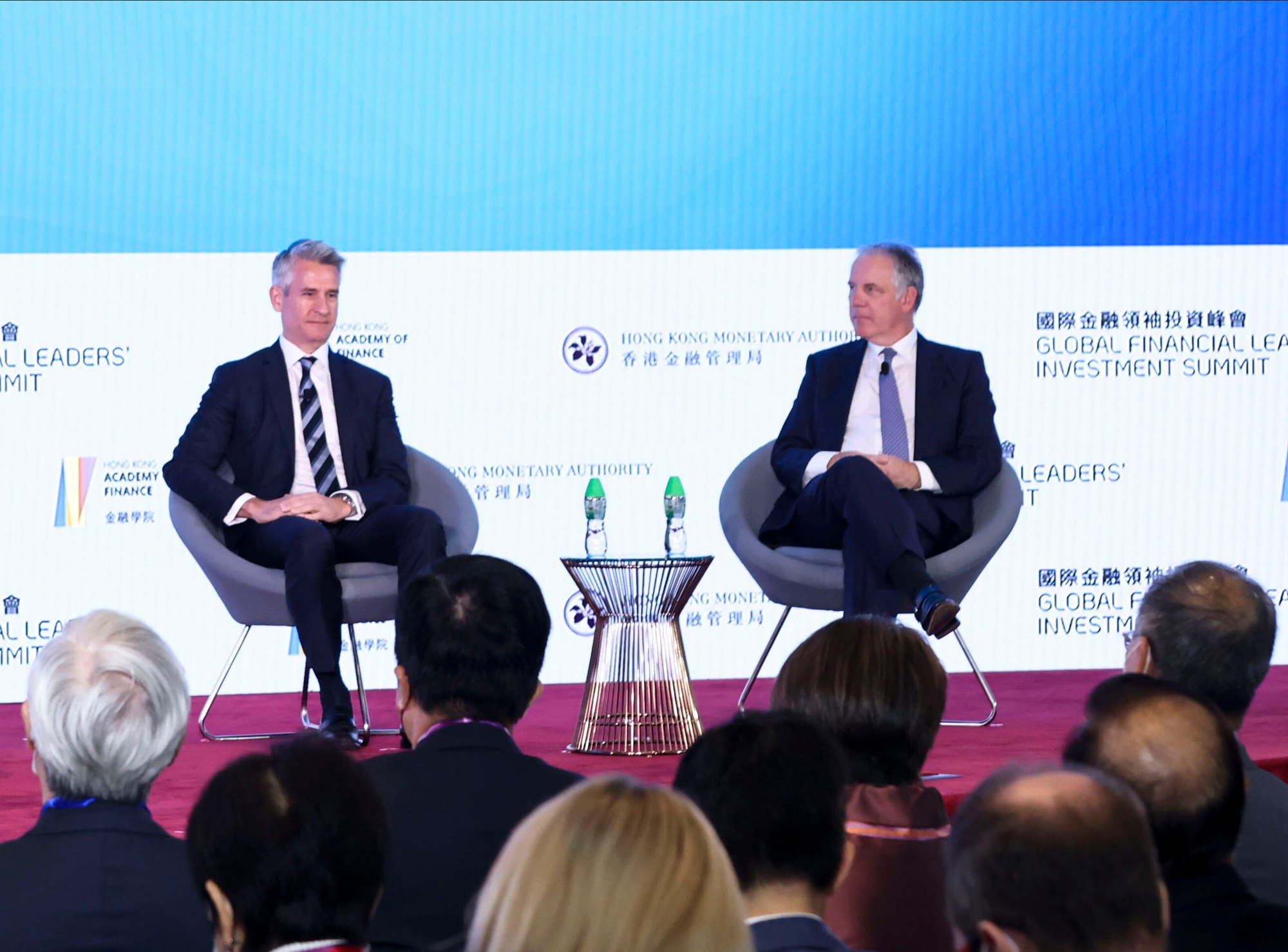 "The most exciting infrastructure market in the world is clearly China," Way said. "The scale of opportunity [and] the very positive policies around renewable energy [makes China] unlike many other markets."
Among real asset classes, which includes real estate, energy and infrastructure, China's focus on hydrogen presents exciting opportunities for investors, he said.
The world needs
US$100 trillion in investments
to decarbonise and reach net zero carbon emissions by 2050, with China requiring nearly a quarter of the green investments, according to BNY Mellon Investment Management.
US dollar investors should also deploy capital into the US because of its "incredibly competitive and innovative" real asset market, Man added.
Inflation, rising interest rates and geopolitical tensions have been huge factors haunting the global economy, while nations across the world manage sluggish recovery following the Covid-19 pandemic. There remains a
significant amount of uncertainty
on the direction of the global economy heading into 2023.
UK asset manager Man Group's CEO Luke Ellis said a diversified investment portfolio is the right approach in the current economic climate.
Putting all-your eggs-in-one-basket mentality may have been the easy solution of the past, but it will not work today, according to Ellis. "In a world of dispersion, of economic uncertainty, picking one thing and sticking with it is not the right answer."
PAG executive chairman Wenjian Shan, who moderated the panel, echoed these sentiments and said that even during economic uncertainty there are opportunities to make strong, long-term investments.
"[The world] went through a number of economic crises in the past, and from my personal experience, a lot of money [was made] in those downturns," said Shan.
Other panellists said there are opportunities to make money despite rising inflation. With inflation in the US hovering at a 40-year high, the Federal Reserve has repeatedly raised interest rates since March this year, including a 75 basis points increase on Thursday, as it tries to bring stubbornly high consumer prices under control.
"The great irony is that it is a great time to invest in private equity in periods like this where there is uncertainty," said Jim Zelter, co-president of Apollo Asset Management.
William Conway, interim CEO and co-chairman of Carlyle, echoed the sentiment, saying that it was a good time to invest in private equities and longer-term investments.
Japan is the most attractive market to invest now because of the weaker yen and lower interest rates, according to Conway.
"Everything's on sale in Japan for people who have dollars," said Conway. "And I think that it's something to take advantage of."