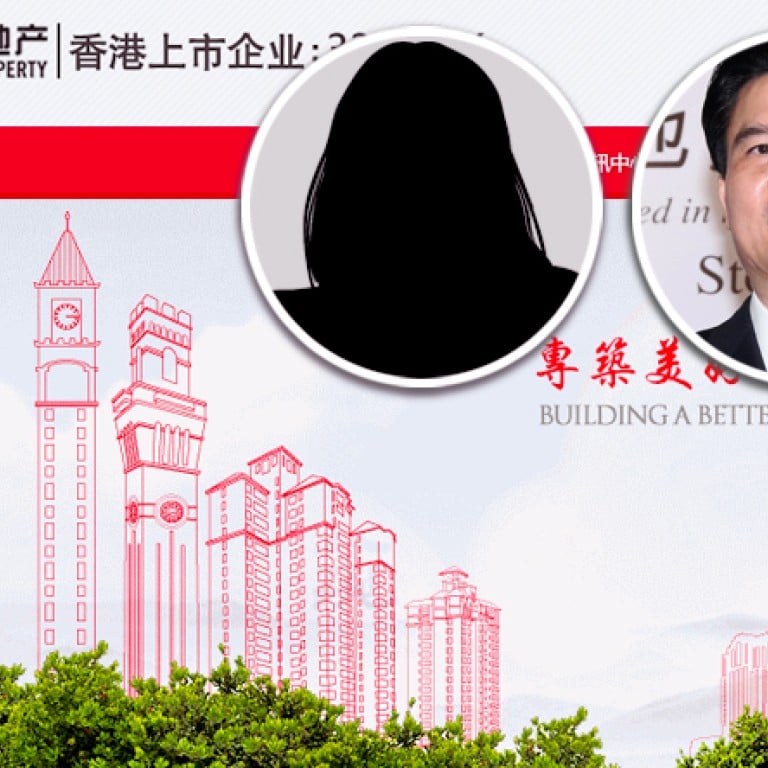 Secretive 24-year-old Hong Kong woman named world's youngest billionaire
Microsoft founder Bill Gates (pictured) tops Forbes annual rating as Hongkonger becomes youngest on rich list with US$1.3 billion fortune
Twenty-four-year-old Hongkonger Perenna Kei Hoi-ting, also known as Ji Peili, has been named the world's youngest billionaire in the annual ranking of billionaires by magazine.
Mainland China supplied the second-highest number of billionaires on the list, not including 45 from Hong Kong, while the US had the most.
Topping the line-up of the super-rich for the first time in four years is Microsoft founder Bill Gates.
With an estimated net worth of US$1.3 billion, Kei holds 85 per cent of Logan Property, which listed on the Hong Kong stock exchange in December last year.
Her father, Ji Haipeng, is the chairman and chief executive.
Kei displaced Facebook co-founder Dustin Moskovitz as the youngest billionaire. said Kei holds a bachelor's degree in economics and finance from the University of London, but little else is known about her and no photographs have been issued.
Kei is one of 42 new female billionaires. There are a record 172 women on the list. Wal-Mart heiress Christy Walton is the richest woman in the world at No 9.
Gates, despite giving away much of his wealth through the Bill and Melinda Gates Foundation, found himself at the top again after a surge in Microsoft shares and is now estimated to be worth US$76 billion.
Mexico's Carlos Slim was second with US$72 billion, followed by Inditex owner Amancio Ortega with US$64 billion.
Li Ka-shing, with a fortune of US$31 billion, held on to his title as Asia's richest man although he fell 12 places to 20th. Lui Che-woo followed him in 28th place with US$22 billion and Lee Shau-kee in 35th place with US$19.6 billion.
Further down the list at 64, was real estate developer Wang Jianlin, the mainland's richest man with US$15.1 billion.
He was followed by Pony Ma Huateng, founder of Tencent, in 80th place and Baidu's Robin Li Yanhong, placed 91st with US$12.1 billion.
Lawrence Ho Yau-lung, son of casino magnate Stanley Ho Hung-sun, made his debut, thanks to a rise in the share price of casino operator Melco International.
WhatsApp cofounders Jan Koum, with US$6.8 billion, and Brian Acton, US$3 billion, who sold their firm to Facebook for US$19 billion last month, made the list for the first time.
This article appeared in the South China Morning Post print edition as: Bill Gates named world's richest man