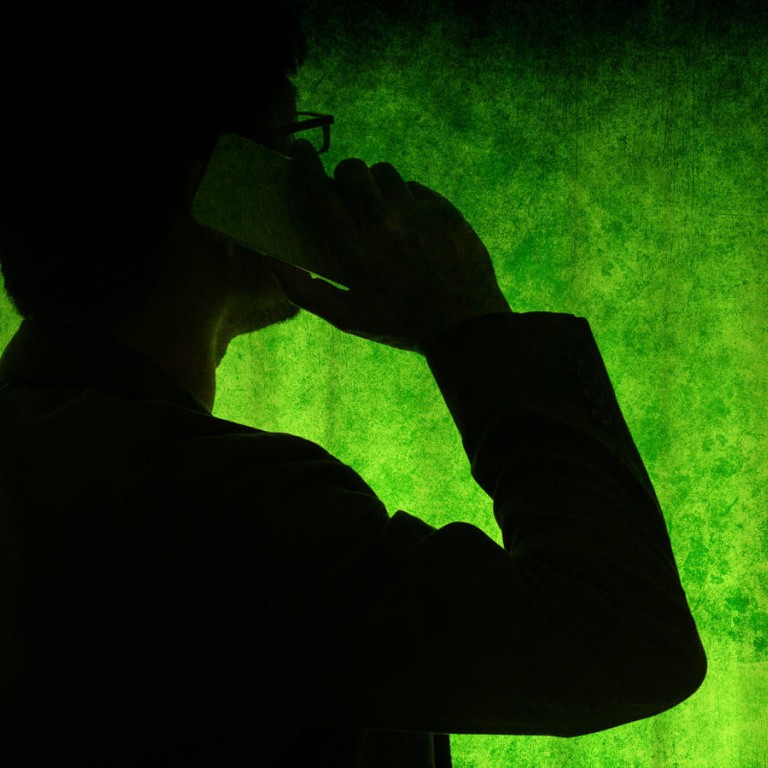 Hong Kong banks caught up in 'boiler room' money laundering schemes
Thailand and Philippines-based "boiler rooms" laundered cash worth hundreds of millions of US dollars through Hong Kong's banking system over the past decade, according to incriminating documents released online by aggrieved investors now angling for financial settlements with boiler room kingpins - and the banks that helped them.
"The magnitude and scale of cash moving through the accounts is at a level where banks have highly likely violated money laundering regulations," said John, a senior representative of investor network Fraud Recovery Group (FRG), preferring a pseudonym after several FRG members were physically threatened.
Between 4,000 and 10,000 mostly American and European investors lost several hundred million US dollars since 2004, according to research by FRG and a private investigation firm.
The revelations will once again focus attention on Hong Kong's banking network and its willingness to police dirty money flows. While Hong Kong has historically prospered as a light-touch conduit for international capital, banks are legally required to conduct due diligence on new account holders and monitor accounts for suspicious cash flows, according to Simon Deane, a partner at law firm Deacons.
Boiler room accounts generally see a high frequency of small deposits coming in from various countries. Money is then removed from accounts in cash withdrawals.
Such transaction patterns could indicate a money laundering technique called "smurfing" said Deane. "This is where the customer due diligence comes in. The bank should check what type of business the customer operates before opening the account and continue to monitor the customer's business."
HSBC, Bank of East Asia and Cathay United Bank were the most widely used among half a dozen local banks, according to documents.
The sent a list of transactions to each of these three banks. None would comment on specific allegations citing client confidentiality.
Court filings, detailed biographies of alleged British and American expatriate ringleaders, boiler room employee testimonials, among other FRG files, reveal a high-pressure sales environment where violence, drug use, and prostitution are rife. The documents also detail the tenuous relationship between boiler room operators and corrupt police and military officials who take massive bribes in return for protection.
One alleged ringleader, a Thailand-based British expatriate, is worth over US$150 million, according to the FRG and a former boiler room employee-turned-whistleblower named Stephen Sharpe.
By prominently exposing this alleged ringleader and his peers, the FRG hopes to pressure them to settle, before local authorities, who historical turn a blind eye to scamming operations run by foreigners, feel forced to act.
There are signs boiler room bosses are already feeling the heat.
Several boiler room heads worked with Thai law firms to launder money through Bangkok real estate, and food and beverage operations, documents reveal. These deals are reportedly now being unwound.
Last month, high-ranking Thai officials arrested in an anti-corruption probe included officers known to have taken kickbacks from boiler rooms, said John.
However, some observers are not optimistic the investigations will lead anywhere. "Thai police will simply not investigate international fraud - even if they were capable of doing so. The rewards for not doing so are higher," said Andrew Drummond, a Bangkok-based journalist who was first to report on the FRG. He is now leaving Thailand out of concern for his family's safety.
The was unable to reach the alleged boiler room bosses for comment.
Links to Hong Kong and Wall Street financial firms would be played up by boiler room cold callers sweet-talking prospects in Europe and the US, according to a training handbook. Scammers were even told to check Hong Kong weather forecasts for authenticity.
Sometimes legitimate blue chips were touted at a discount to market price. In other instances, the hot pick would be a craftily concocted story, such as a Chinese mining venture that was about to strike gold. All monies sent to Hong Kong were simply pocketed.
Documents reveal a network of over 50 Hong Kong registered companies with dozens more in other jurisdictions. Many of these firms now appear on the Securities and Futures Commission alert list.
Companies were often set up using local corporate services companies.
An alleged boiler room front company called McBain Baxter was established by corporate services provider Portcullis Trustnet, and was registered at Portcullis's Wan Chai address.
A receptionist for Portcullis confirmed that McBain was once a client, though she said the company is no longer operational.
Aall & Zyleman, another local corporate services firm, confirmed that alleged boiler room Carver Brooks and Associates was a client and registered at their address. That company is also no longer in operation.
Yet another alleged front company called Baker and White claimed to share an address with the Hong Kong Trade Development Council, though a representative for the government agency said they had never heard of the firm.
Local corporate services companies are not legally required to do background checks on their clients, said Deane, though they may be subject to professional guidelines on anti-money-laundering, such as those issued by the Hong Kong Institute of Chartered Secretaries.
Front companies typically survive between 12 and 18 months before investors wise up to the scam and report it to the authorities. At that point, company names appeared on a SFC warning list, which is monitored by banks, and trading ceased, FRG transaction data shows.
Last month the SFC won a court order freezing US$4.3 million held in Hong Kong bank accounts of six alleged boiler rooms. These were not connected to FRG investors, said John.
However, in many cases, companies blacklisted in Hong Kong simply relocate banking operations to Taiwan or the Philippines, according to FRG transaction data, suggesting that banks and regional authorities could easily do more to combat this trade if they wanted to.
This article appeared in the South China Morning Post print edition as: HK banks caught up in money laundering