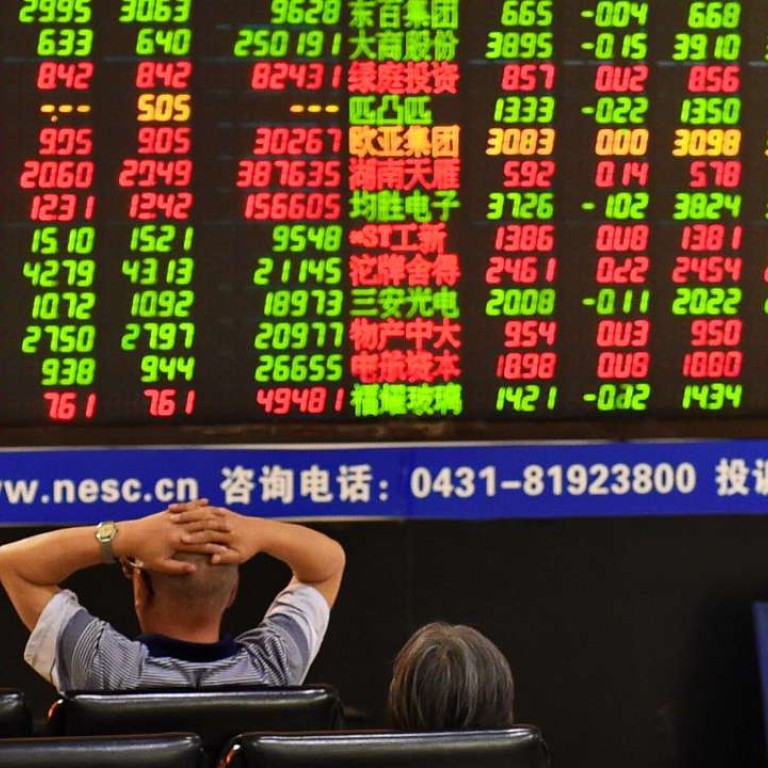 Once China's hedge fund guru, Xu Xiang sentenced to 5.5 years in prison for market manipulation
Xu Xiang, founder of China's high profile Zexi Investment, sentenced to prison and fined a record 11 billion yuan by Qingdao Intermediate People's Court
Xu Xiang, once considered China's hedge fund guru, was sentenced to a five-and-a-half year prison term on Monday after a court in east China's Qingdao City, Shandong Province, found him guilty of stock market manipulation.
Xu was formally arrested in April 2016, on the charge of insider trading and market manipulation, Xinhua said. Xu was detained by police in late 2015, just after a stock market rescue scandal brought down senior regulators and executives in state-owned brokerage companies.
According to a statement summarising the ruling issued by Qingdao Intermediate People's Court on Monday morning, between 2010 and 2015 Xu conspired with chairmen and senior management of 13 listed companies to take advantage of inside information to manipulate stock prices and turnover and reap huge profits.
Another two defendants, Wang Wei and Zhu Yong, were also sentenced for manipulating the securities market.
The statement also said the illicit gains made by Xu have been recovered, but the amount was not revealed in the statement.
Chinese financial media group Caixin cited unnamed sources as saying Xu was fined 11 billion yuan by the court, setting a new record for economic crimes by an individual.
All the three defendants pled guilty, the statement said.
Xu made headlines on November 1, 2015, when a photo of him handcuffed, and wearing a white Armani suit, went viral on social media. Official state media later confirmed he was detained by local police in east China's Ningbo, his hometown.
His detention followed a stock rout that hit China's stock market in June that year, wiping out US$5 trillion of market value in weeks, sending jitters through global financial markets and angering China's leadership.
The authority had summoned brokerage companies to form a "national team" to lead a market rescue mission following the stock rout, but the efforts proved fruitless as markets continued spiral downward amid rumours that inside information pertaining to the national team had been leaked.
Ahead of Xu's detention Zhang Yujun, an assistant chairman with China's top securities regulator the China Securities Regulatory Commission (CSRC), was also taken away for investigation.
After Zhang's detention his boss, then CSRC vice chairman Yao Gang was removed from duty and put under investigation.
The results of the investigations of the two officials is not known yet.
Senior executives from China's largest brokerage Citic Securities, which at the time was part of the national team to help prop up the market were also arrested by police in 2016 as part of the wider crackdown.
The fall of hedge fund mogul Xu, brokerage companies and senior government officials has shed light on the chaotic market rescue mission. Hedge funds under the management of Xu's company, Zexi Investment, were discovered to have large holdings in several stocks that were bid up by the stock market rescue fund, according to data in the listed firms' quarterly reports.
This article appeared in the South China Morning Post print edition as: Hedge fund guru jailed for market manipulation