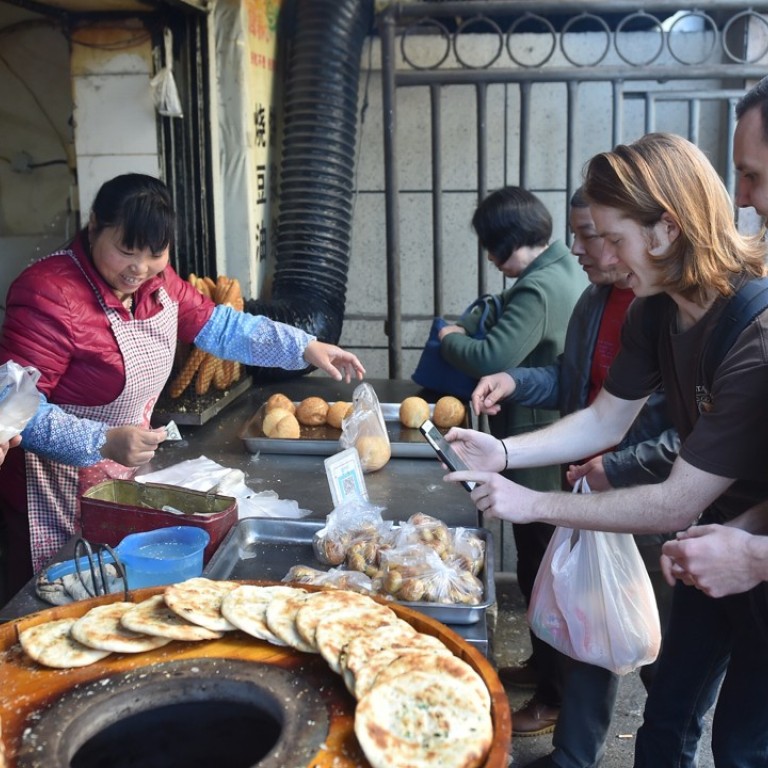 As China goes increasingly cashless, PBOC says cash payment is still alive
The banking regulator reminds businesses to accept cash payments even as mobile payment transactions reached a record US$12.8 trillion
The central bank in China, the world largest mobile payment market, is urging individuals and companies to not refuse or discriminate against cash payment.
The People's Bank of China notice on Friday to dial down what it calls an "overhype" of a cashless society comes as mobile payment volumes continue to soar to new heights.
"Cash has been rejected for some consumers in tourist attractions, restaurants, retailers and other industries. This damages the legal status of the yuan, and hurts consumers' rights to choosing payment methods," according to the notice posted on the central bank's website.
Mobile payment transactions reached a record 81 trillion yuan (US$12.8 trillion) from January to October last year, according to figures from the Ministry of Industry and Information Technology.
Payments via mobile-phone apps such as WeChat Pay and Alipay accounted for more than 80 per cent of the country's mobile payment segment. China is often seen as the first nation to move towards a completely cashless society.
The PBOC said cash should be accepted alongside the debit card at all business outlets, with the exception of e-commerce and unstaffed stores. Businesses have one month from Friday to make necessary adjustments to avoid being investigated for breaches by the authorities.
For decades, China was awash in counterfeit banknotes, a problem that mobile payments has effectively resolved.
Officials have described cashless mobile payments as one of China's "four great new inventions in modern times", along with dockless shared bicycles, high-speed trains and e-commerce.
WeChat Pay – controlled by China's social media and gaming giant Tencent Holdings – and Alipay, owned by e-commerce firm Alibaba Group's financial arm Ant Financial, have been expanding their services to public transport and overseas markets.
Alibaba owns the South China Morning Post.