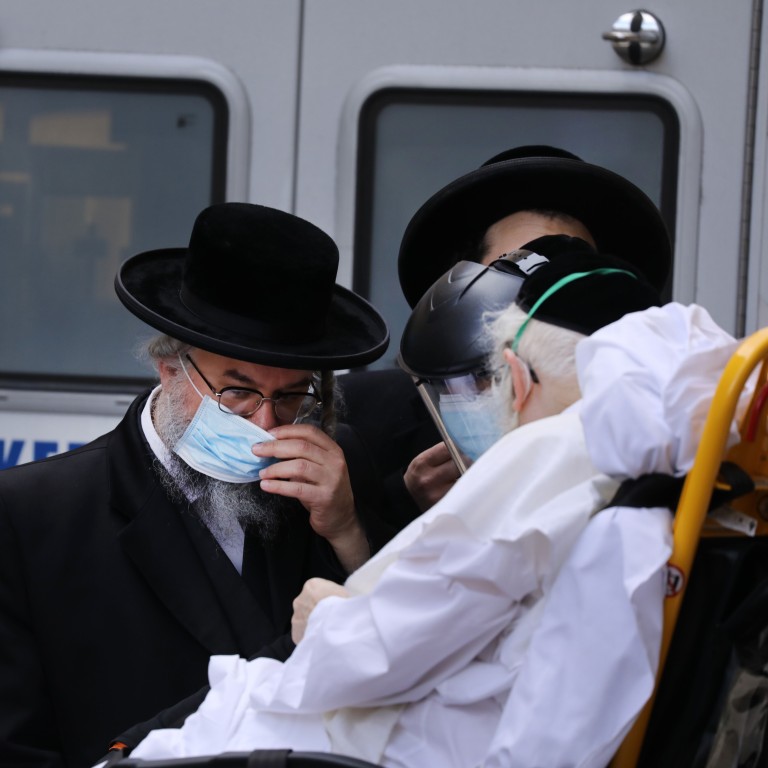 Asia markets perk up, HSBC tumbles to lowest level since 2009 as traders are 'bundle of nerves' about coronavirus
China to buy cheap oil for its emergency reserves, Bloomberg reports, sending oil stocks gushing
Investors are a 'flat-out bundle of nerves', one trader says, while another says brace for more volatility
Sentiment in Asia-Pacific stock markets picked up late Thursday, as US equity futures pointed to gains and oil futures jumped on a report China will take advantage of super cheap oil prices to add to its emergency reserves.
Shanghai and Hong Kong stocks closed with gains, despite jittery sentiment amid the coronavirus pandemic, while other Asia-Pacific markets narrowed losses by their closes or even advanced. Oil stocks soared on Bloomberg's report, citing unnamed sources, of China's plan to add to its strategic reserves at a time of rock-bottom prices.
The health care disaster – which began in China – has torn up global supply chains, thrown the world into a recession, caused massive job losses and upended stock markets. About one-third of humankind is under lockdown.
In the world's largest economy, US factory activity hit its lowest level since August 2009 and President Donald Trump has told Americans to prepare for deaths that could number 200,000 or higher.
The Hang Seng Index closed ahead 0.8 per cent.
HSBC and Standard Chartered saw painful losses Wednesday on cancellation of their dividends.
On Thursday, HSBC fell 2.6 per cent to HK$39 – its lowest since March of 2009, though it trimmed earlier bigger losses – while Standard Chartered closed flat.
"The cancellation of dividends dealt a big blow on the confidence in the [HSBC] stock," said Louis Tse Ming-kwong, managing director of VC Asset Management.
Meanwhile, Chinese oil companies shot up: CNOOC jumped 7.5 per cent, Sinopec rose 8.9 per cent, and PetroChina surged 9.7 per cent.
The Shanghai Composite Index closed with a 1.7 per cent gain.
South Korea's Kospi Index reversed earlier loses, closing ahead 2.3 per cent and the tech-heavy Kosdaq rose 2.9 per cent.
A government report on Wednesday showed South Korea exports slipping more than expected by 0.2 per cent in March from a year earlier.
Tokyo's Nikkei 225 retreated 1.4 per cent. On Wednesday, it plunged 4.5 per cent after its worst quarter since 1987. Investors are worried that the capital city of Tokyo could go into its first-ever lockdown, as business sentiment is fragile and Japan's factory orders fell to their lowest point since April 2009.
Australia's S&P/ASX200 closed down 2 per cent, after going up 3.6 per cent on Wednesday. Its stocks have been especially volatile as it faces its worst recession in 90 years.
New Zealand's S&P/NZX50, which rose 1.3 per cent on Wednesday, dropped 0.6 per cent.
Meanwhile, Singapore's Straits Times Index rose 0.5 per cent, after a 1.7 per cent loss on Wednesday.
Investors should brace for more volatility, Samuel Bentley, client portfolio manager at Eastspring Investments, said in a new commentary.
"Market volatility is likely to persist as the economic and financial fallout across the globe becomes more evident," Bentley said.
"Both monetary and fiscal ammunition have come fast and furious. It remains to be seen how effective these will be in combating the impact on the economies," he said.
Investors should review their portfolios, advises César Pérez Ruiz, head of investments & chief investment officer at Pictet Wealth Management.
"In times like these, we must avoid looking back and focus on looking forward. Now is an apt time for investors to review their risk-return profiles and ensure that they are appropriate for the prolonged period of heightened volatility we can expect ahead," he said in a new note.
"Investors should consider how the future investment landscape will change and whether their investments can weather that journey and any further unexpected events that could impact near and midterm performance. It is helpful to remember that ahead of the dot-com bubble bursting in 2000, the business ideas favoured by markets then have since become reality, but the winners have been those companies that could survive through time," he added.