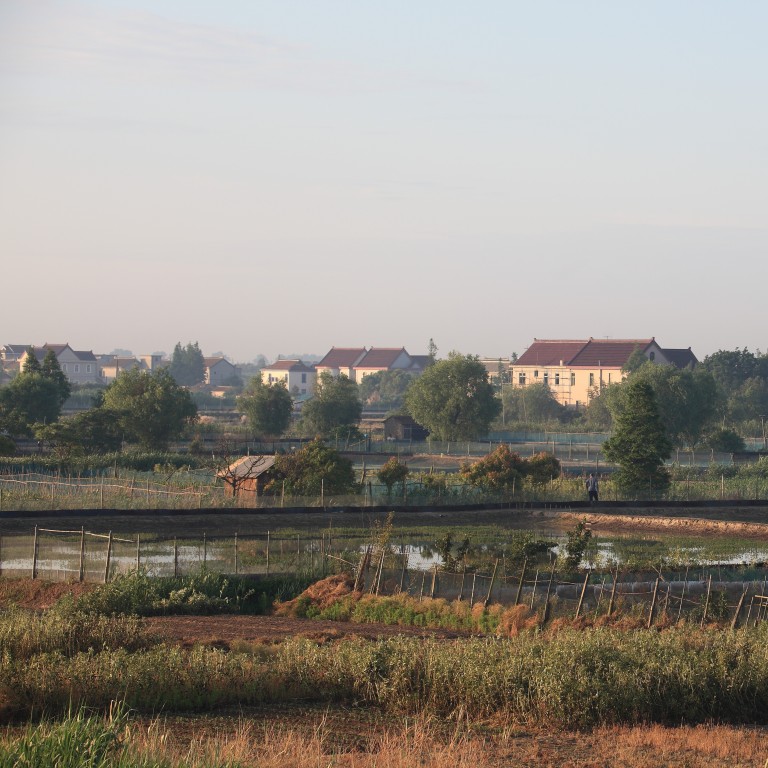 Chongming Island, Shanghai's 'last virgin territory', woos foreign investors as it looks to sports, health care to boost eco-friendly economy
The district dubbed 'Long Island in the East' is fine-tuning its business climate to draw capital from global investors, says its governor
It is looking to develop health care and sports like cycling and hiking that are likely to attract tourists as part of its aim of becoming a world-class 'eco-city'
Chongming district in Shanghai, dubbed the "Long Island in the East", has set its sights on sports and health care to buoy its economic growth and help it achieve its goal of becoming a world-class
ecological territory
.
Miao Jing, governor of Chongming, an island which at 1,400 square kilometres covers more than a fifth of Shanghai's total area, told a government conference on Wednesday that the district is fine-tuning its business climate to draw capital from global investors, with priority given to
environmentally friendly industries
.
"In tandem with new consumption patterns, we are looking to nurture the growth of sports, health care and other modern service industries," he said. "We are trying to create a brand new path to prosperity based on our beautiful ecological environment."
He did not specify which sports, though cycling, boat racing and hiking have been mooted in the past as they are likely to lure athletes and tourists.
The governor was speaking to foreign diplomats, representatives from overseas companies and journalists who attended the conference. It was a rare pitch by a Chongming official to attract foreign funds because of the island's role as an agricultural base for Shanghai.
Located at the mouth of the Yangtze River, Chongming is also known as the "last virgin territory" in
Shanghai
, the mainland's commercial and financial capital.
Over the past two decades, there have been growing calls to develop the island – which is linked to the city by a 25.5km bridge and tunnel completed in 2009 – and tap its vast land to fuel Shanghai's economic growth.
Shanghai, the mainland's most affluent city, has been among the slowest-growing provincial level regions in China since 2008 because of its slow pace of infrastructure construction and real estate development.
The city's government could raise billions of yuan by selling vast areas of land to property developers.
But Miao insisted that the district would maintain its pledge to "put the environment first".
In 2013, Shanghai decided to develop Chongming, with its population of nearly 700,000, into a prosperous "eco-city" supported by modern and green industries.
But city officials admitted then that they had yet to find any suitable industries that could sit well with the millions of migratory birds which take a break on the alluvial island during migration.
"The district governor's statement gave us confidence that the environment will continue to be well protected on the island," said Zhou Qinggang, chief executive of Chongming Kaixin Farm, which produces and markets agricultural products. "Industrialisation at the cost of the environment is still ruled out as officials make development plans for the island."
Miao said herbal medicine and flower farming would be among the key sectors Chongming would focus on. The island is currently hosting the China Flower Expo, with the aim of attracting 3 million visitors to the event that ends on July 2.
This article appeared in the South China Morning Post print edition as: Eco-friendly island in Shanghai woos foreign capital