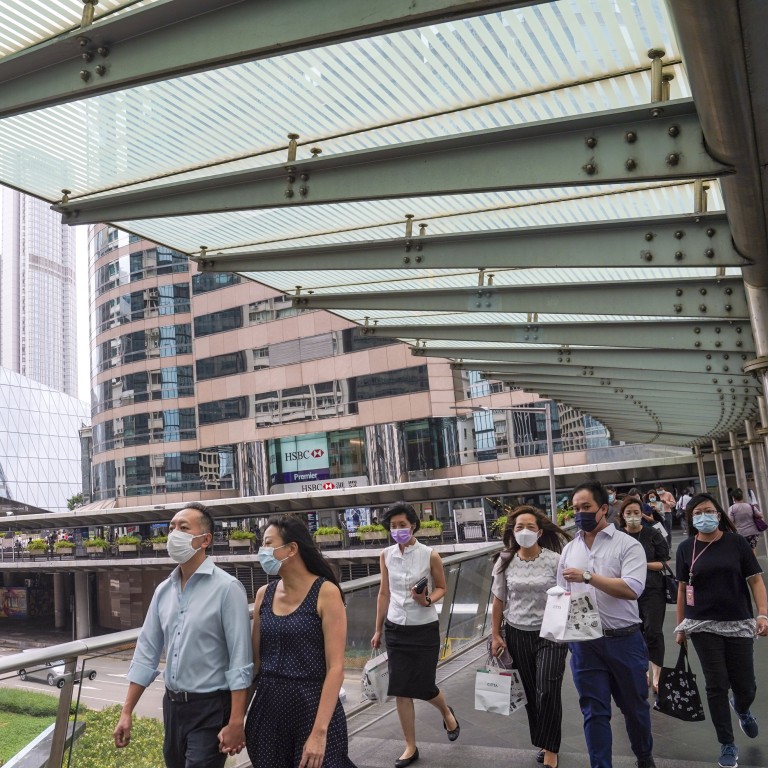 Hong Kong's wealthy citizens are most worried about geopolitical tensions, survey finds
Global inflationary pressure also emerged as a top concern in Hong Kong and across Asia-Pacific in the report by Swiss bank Lombard Odier
People with at least US$1 million of investible assets in the region are diversifying and shifting away from domestic markets
Hong Kong's
wealthiest citizens
cited geopolitical tensions as their biggest worry in the next 12 months, as economic risk assessments evolve in the aftermath of Covid-19, according to a new report.
Global inflationary pressure also emerged as a top concern in Hong Kong and across Asia-Pacific in the report by Lombard Odier, a Swiss private bank. The survey found
high-net-worth individuals
in the region are diverting investment into safer assets and away from their local markets.
"We are in the midst of a fundamental shift in our global economy pegged with an outlook that is
uncertain and gloomy
," said Vincent Magnenat, global head of strategic alliances and Asia regional head at Lombard Odier, in a statement. "Above all, risk assessment and management takes priority."
The report defines high-net-worth individuals as people with at least US$1 million of investible assets domiciled in the Asia-Pacific region.
Those surveyed in Hong Kong showed the second-highest concern for
geopolitical tensions
at 78 per cent, well above the regional average of 65 per cent, and just behind the Philippines at about 79 per cent. Singapore was also above average, at 73 per cent.
Hong Kong's wealthiest
were, on average, less worried about labour shortages, higher interest rates, and supply chain-disruptions than their peers in the region.
"Hong Kong and Singapore are worried about geopolitical instability … because
they are international financial centres
, so the stability of the regional ecosystem is important to them," Jean-Francois Albouker, head of ultra high-net-worth individuals offering, Asia, at Lombard Odier, said in a press conference.
The report surveyed more than 450 high-net-worth individuals across eight markets in the region.
It found that in the last two years more than half of Hong Kong's wealthy residents have shifted their investments into safer assets, such as cash and gold, while 41 per cent reduced their exposure to the domestic market.
In the past year, Hong Kong's financial secretary Paul Chan Mo-po has repeatedly
warned
investors and companies to adequately prepare for geopolitical risks such as deteriorating US-China relations and the fallout from the Russian invasion of Ukraine.
In March, the CEO of bourse operator Hong Kong Exchanges and Clearing, Nicolas Aguzin, blamed a "fragile" geopolitical environment for reducing activity on the city's stock exchange.
Concerns over the possible weaponisation of the US dollar, to which
Hong Kong's currency is pegged
, and fears of a mass delisting from stock exchanges have previously been cited as risks Hong Kong is facing.
"The question is how US-China tensions will affect Hong Kong's status as a global financial centre," said Peter Lee, an honorary adviser in the Greater China division of CPA Australia, a professional accounting body.
"This is a question high-net-worth individuals need to ask themselves every day."
Overall, inflation was the highest concern across the region, as the aftermath of Covid-19 has given way to a period of escalating food and energy prices exacerbated by the Russia-Ukraine conflict.
"Higher inflation is the main economic concern among our clients, and the concern is much greater than last year," the report said.
Inflation was considered a top concern by 77 per cent of those surveyed, with Singapore topping the list at 87 per cent.