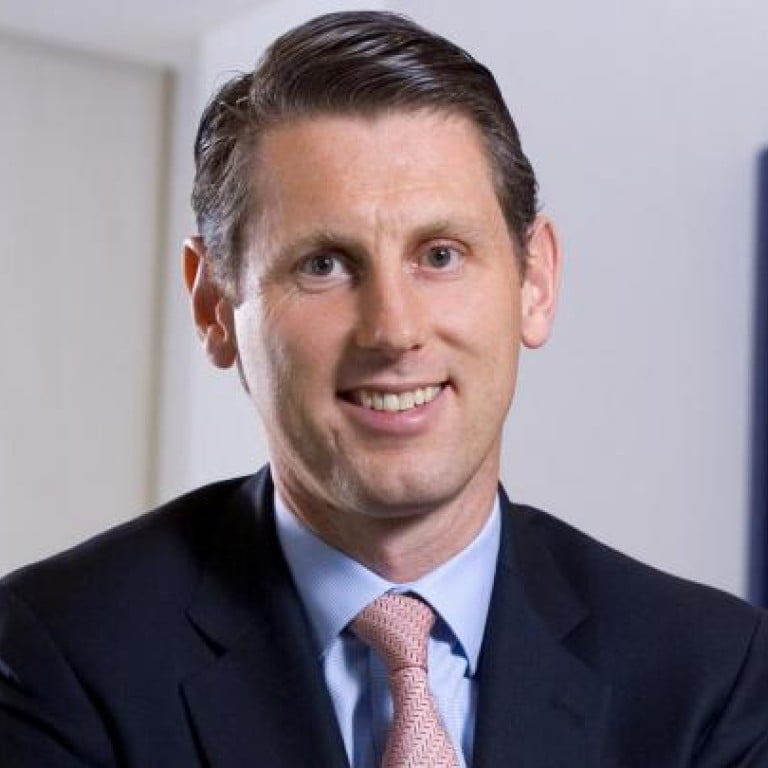 Hong Kong investment fund sales on course to break 2007 record
Rush to buy higher-yielding fixed-income products pulls in US$28 billion from investors in first seven months amid uncertain outlook
With bank deposit rates near zero, total sales of investment funds in Hong Kong are on course to hit a record high this year as investors rush to buy higher-yielding fixed-income products.
Despite the economic uncertainties in Europe and the United States, total fund sales in Hong Kong in the first seven months of this year climbed to US$28 billion, up 14 per cent from the year-earlier period.
The strong sales are in contrast to the turnover on the city's stock market, where daily volume has dropped 25 per cent over the same period.
Lieven Debruyne, the newly elected chairman of the Hong Kong Investment Funds Association, said in his first interview since assuming the post that sales of investment funds are likely to break the annual record of US$45.5 billion set in 2007.
Sales in the first seven months of this year exceeded the same period in 2007, when they totalled US$25.75 billion.
Debruyne, who is also chief executive of Schroders Investment Management (Hong Kong), said this showed that investors, after being stung by the global financial crisis, are coming back to the market. "We have a low interest rate environment", he said, explaining why investors want to invest in fund products instead of putting money in a bank, where they earn almost nothing.
But Debruyne said sales of products are different this year from the peak in 2007. At that time, when the stock market in Hong Kong reached a record high, 84 per cent of total fund sales were stock-related, as investors tried to cash in on the boom in equities.
In the first seven months of this year, however, 75 per cent of sales were bond funds, with only 21 per cent related to equities. The rest were money market funds.
"The risk appetite has changed substantially over the past few years," Debruyne said. Investors like to invest in fixed- income products because they carry a lower risk than equities but can still offer a bet- ter return than a bank deposit, he said.
Figures from Lipper, a unit of Thomson Reuters, give some idea of the differential between bond yields and bank deposits.
Hong Kong authorised bond funds returned an average of 6.75 per cent in the nine months from December to August, while equity-related funds posted a 5.95 per cent return.
"This trend of investing in fixed-income fund products is likely to continue," Debruyne said. "We are still having a low interest rate and low economic growth environment."
However, he said the latest round of quantitative easing measures under the so-called QE3 programme initiated by the US to increase market liquidity may boost global stock markets in the coming months.
Also, the measures may lead to inflationary pressures in many markets, which, in turn, may hurt bond markets.
Those two factors could push some investors to shift part of their respective portfolios into equity funds, Debruyne said.
This article appeared in the South China Morning Post print edition as: HK fund sales on course to break record