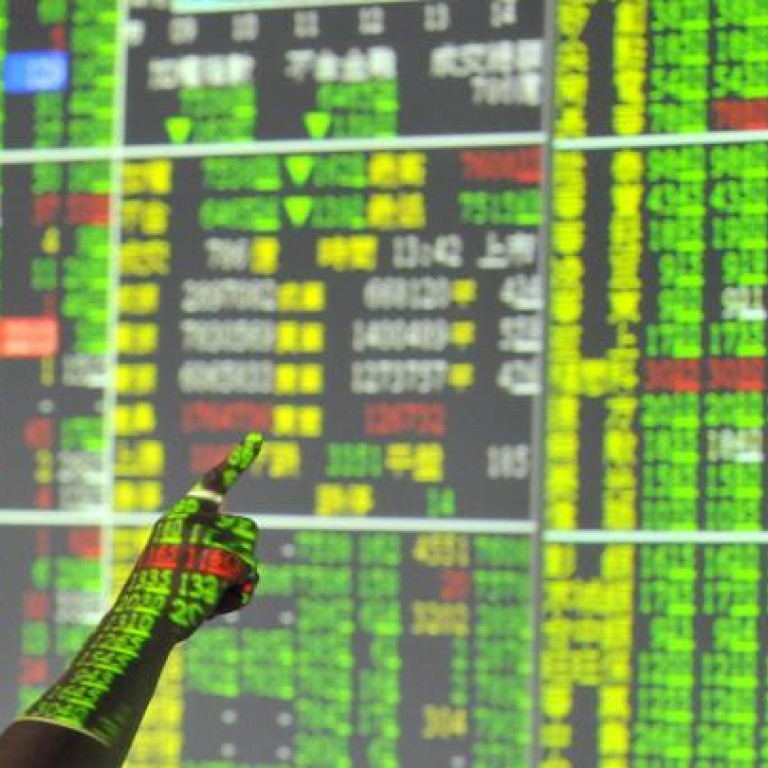 Asian markets lifted by US data
A string of upbeat data from the United States and a rally on Wall Street boosted Asian markets on Friday, while growing confidence in the global outlook saw dealers sell the safe-haven yen.
The latest statistics from Washington follow data out of Asia earlier Thursday that showed manufacturing slowly picking up, with China seeming to have come to the end of its recent malaise.
Tokyo jumped 1.31 per cent by the break, Hong Kong climbed 1.23 per cent, Sydney gained 0.17 per cent, and Seoul rose 1.06 per cent, but Shanghai was off 0.10 per cent after surging on Thursday.
Hong Kong's Hang Seng Index outperformed Asian peers, buoyed by strength in Chinese financials and growth-sensitive sectors.
The Hong Kong Monetary Authority stepped into the currency market during New York's Thursday trading hours to combat the local currency's persistent move to the strong end of its trading range, suggesting investors could be looking to position for a rally in Chinese equities listed in Hong Kong.
More capital inflows into Hong Kong are expected and could be a source for further strength for a year-end rally after the party congress that starts next week and might alleviate some political uncertainty in China.
Wall Street's three main indices saw healthy gains on Thursday, their second day back after a two-day closure caused by superstorm Sandy, thanks to a bright batch of indicators that suggest the economy is gaining strength.
The US Conference Board index of consumer confidence for October rose to a better-than-forecast 72.2 in October, from a revised 68.4 in September, pointing to a pick-up in the crucial manufacturing sector.
Also, the Labor Department said weekly jobless claims continued their decline, falling a modest 9,000 to 363,000 last week -- below the four-week moving trend of 367,250.
That provided hopes for closely-watched non-farm payrolls results due out of Washington later Friday, with expectations for another rise in job creation.
And the auto industry said sales continued to climb in October, even as Hurricane Sandy curbed sales on the heavily populated northeastern coast in the last three days of the month.
Meanwhile the Institute for Supply Management said its purchasing managers index (PMI) for the industrial sector rose to 51.7 from September's 51.5 reading.
Anything above 50 points to growth while anything below is contraction.
The news sent US stocks higher. The Dow finished 1.04 per cent up, the S&P 500 rose 1.09 per cent and the Nasdaq gained 1.44 per cent.
The manufacturing figures followed a similar trend in China, where the official PMI swung back above 50 for the first time in three months, while a separate one by HSBC also showed an improvement, raising hopes for the world's number two economy.
There were also signs of life in PMIs from India, Indonesia, Taiwan and South Korea.
With confidence on the up, dealers moved out of the safe haven yen on currency markets.
In early trade, the euro bought 103.79 yen, up from 103.69 yen in New York late Thursday, while it was also at US$1.2929 from US$1.2940.
The US dollar rose to 80.26 yen against 80.13 yen.
However, despite the improved economic numbers traders remained concerned about a flurry of downbeat corporate results, with Japan's Panasonic and Sharp warning of huge losses for this fiscal year.
And in Europe, the International Monetary Fund warned that negotiations between Greece and international lenders for desperately-needed rescue funds are stuck, stoking new concerns over Athens' future in the euro zone.
Oil prices were mixed, with New York's main contract, light sweet crude for delivery in December falling 21 cents to US$86.88 a barrel while Brent North Sea crude for December delivery gained six cents to US$108.23.
Gold was at US$1,712.20 at 0310 GMT compared with US$1,723.19 late Thursday.