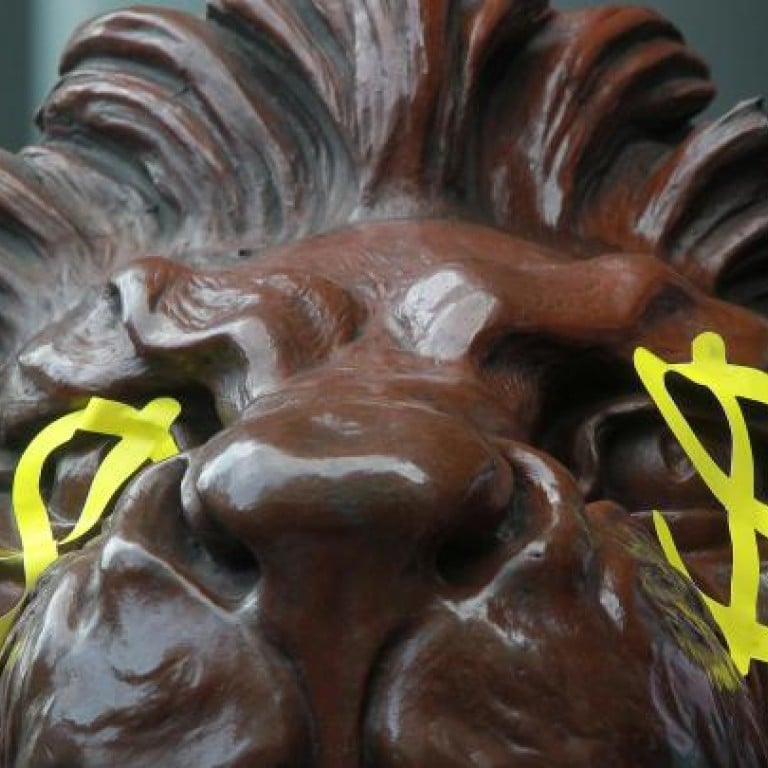 How to prevent getting wiped out by a rights offer
Entitlement issues always wallop a company's share price, but you can minimise the pain
One fine day in March I checked the price of my favourite stock, Haitong Securities, a brokerage. It was taking a dive, which prompted me to check for news about the firm.
The company had just posted its year-end results. Its earnings were up 92 per cent. So far, so good. It had also announced a rights offer.
Rats.
Rights issues almost always drag down share prices.
In such offers, issuers propose selling new shares to investors at a ratio to their existing holdings - for instance, one new share for every two held. The new equities are typically priced at a steep discount to the current share price. That discount, and the prospect of a large influx of new shares, tends to hit the share price immediately, and sometimes significantly.
HSBC's stock dropped an astounding 42 per cent in one week in March 2009 after the bank announced a £12.9 billion (HK$152 billion) rights offer.
More recently, Shui On Land fell 13 per cent on April 2 after it announced a rights offer, Haitong Securities fell 7 per cent on March 7 when it proposed its rights offer, and Esprit dropped 9 per cent in October 2012 on the day after it announced its own such issue.
Individual investors are somewhat out on a limb when a rights offer strikes. They might not know how to react to the deal, as the transaction completely flips the value of a security on its head. People will be asked to pitch a load more money into a stock just as its price is tanking, which is not always the intuitive first response.
Rights offers also take forever - usually three weeks. It's a long time for a share price to twist in the wind ahead of an impending heavy dilution. The rights issue will dominate investors' views of the stock during the offer period, usually negatively.
And that is why most firms are reluctant to use them, only bringing them out when they are rather desperate for cash. The big discounts of rights offers "make them more of a rescue package for companies - and financial institutions in particular - to raise capital in an emergency," says Philippe Espinasse, an expert on Asian equity capital markets and author of .
The good news is that the damage is not as bad as it seems. Rights have value. Investors can sell their rights, or use them to buy new shares at a hefty discount. The value of the rights mostly compensates investors for the share price decline.
In the 10 biggest rights issues in Hong Kong over the past decade, rights resulted in an average share price decline of just 5 per cent - after adjusting for the value of the rights.
That statement comes with a big caveat, however. It assumes that investors know a rights offer is on, and that they get organised to subscribe for their rights.
Hongkongers who hold individual stocks will not get any special notice that a firm is planning a rights offer. They are, after all, among tens of thousands of other investors. I only found out about Haitong Securities' rights offer because I was sufficiently alarmed by its big one-day price fall to look for news about the firm on the Hong Kong Exchanges and Clearing website.
I was able to subscribe to the rights offer through my bank's personal investing website. But the steps were not obvious and I had to visit a bank branch first to get advice on how to do it.
It was a learning experience. If I had been a little less aware or a little more lazy, the offer would have passed me by and I would have lost a lot of money.
Individual investors need to be sufficiently alert to what is going on with their stocks to know whether a rights offer is under way, in which case they can either subscribe to their rights or sell their rights.
The third option is to do nothing, but that is generally the worst choice. You get all the downside - a slumping share price - but none of the benefit - the chance to buy new shares at a big discount.
"If you don't subscribe and you let the rights expire, you've made a choice," says Damien Brosnan, the head of Asia equity capital markets syndicate at UBS. "In most rights offerings, the only time you lose value as an existing shareholder is when you do nothing."
Sometimes investors react so poorly to a rights offer that they dump the stock and it trades below the rights price, making the rights worthless.
But that's an extreme scenario. In most cases investors do best if they take their rights and wait for the stock to recover. It's a drawn-out exercise that involves a cash outlay and a somewhat diminished share price, but it's the usually the best outcome.
This article appeared in the South China Morning Post print edition as: How to prevent getting wiped out by a rights offer