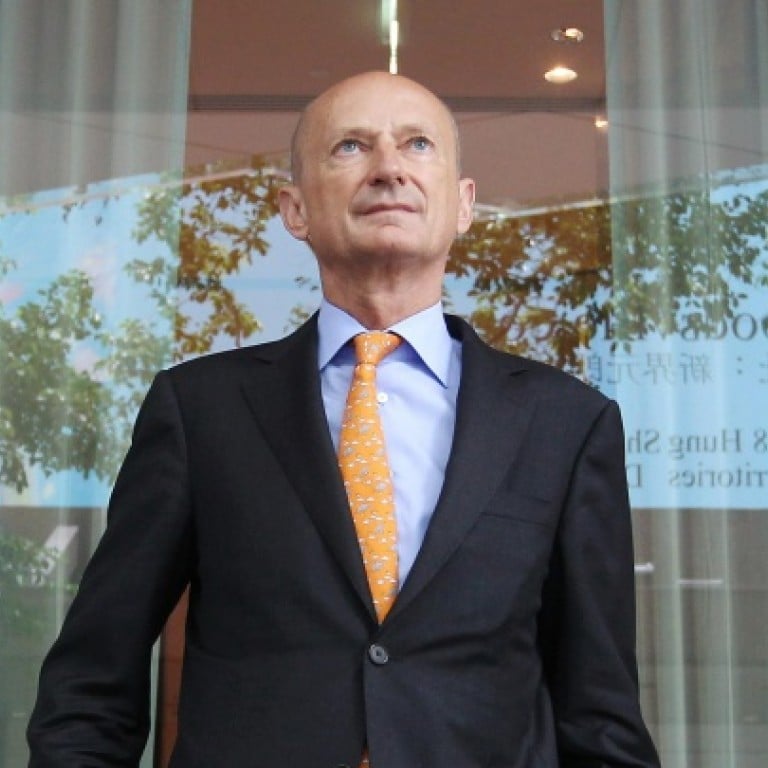 Princely advice for Asia's wealthy families
With the region's ranks of millionaires swelling, a Liechtenstein royal has old money expertise in how assets are secured for next generation
The increasing number of wealthy families across Asia has prompted Prince Michael of Liechtenstein to plan an expansion of his financial firm in the region to help them pass on their assets to the next generation.
Prince Michael, a member of the royal family of Liechtenstein, is president of Industrie und Finanzkontor, which provides trustee and risk management advisory services to wealthy families.
Speaking to the in Hong Kong, he said Hong Kong, Shanghai and other Asian cities would be high-growth areas for wealth preservation services.
"Our family has passed on our wealth over 700 years, including many wars and financial crises. Our experience can be shared with our mainland clients on how to break the curse of the Chinese saying that wealth cannot be passed through three generations," he said.
"With strong economic growth and an increasing number of millionaires in the region, we believe the services of wealth preservation for families here will increase."
The company has no representative in East Asia but the prince and other senior officials visit often to meet customers.
A Credit Suisse Global Wealth Report estimates that by 2017, 25 per cent of the world's millionaires in US dollar terms will be in the Asia-Pacific region, from the current 24 per cent. Within Asia, Japan and China will be the two most important sources of new millionaires in the next five years, with the number of millionaires projected to reach 5.4 million in Japan and double to 1.9 million on the mainland.
The golden rule for ensuring wealth passed on to the next generation was not to "spoil the kids", Prince Michael said, but to ensure they understood their duty to preserve wealth for the family and contribute to society.
Another important rule was that everybody in the family must work, he said.
"I am 62 years old and I still work every day," he said. "It would not work if people just pass money to the next generations but not to teach them about their obligation on how to use the money properly - for the preservation of family values and to benefit society," he said.
The prince set up advisory company Geopolitical Information Services two years ago to provide in-depth reports on emerging markets such as Africa, Russia or eastern Europe for governments and large enterprises.
He said wealthy families should set up a family council to determine how to invest their wealth. They should also have proper risk-management controls in place to ensure fund managers invested the family money prudently. "It is therefore very important to have a clear structure to determine each family member's role in the family-owned company," he said.
This article appeared in the South China Morning Post print edition as: Princely advice for Asia's wealthy families