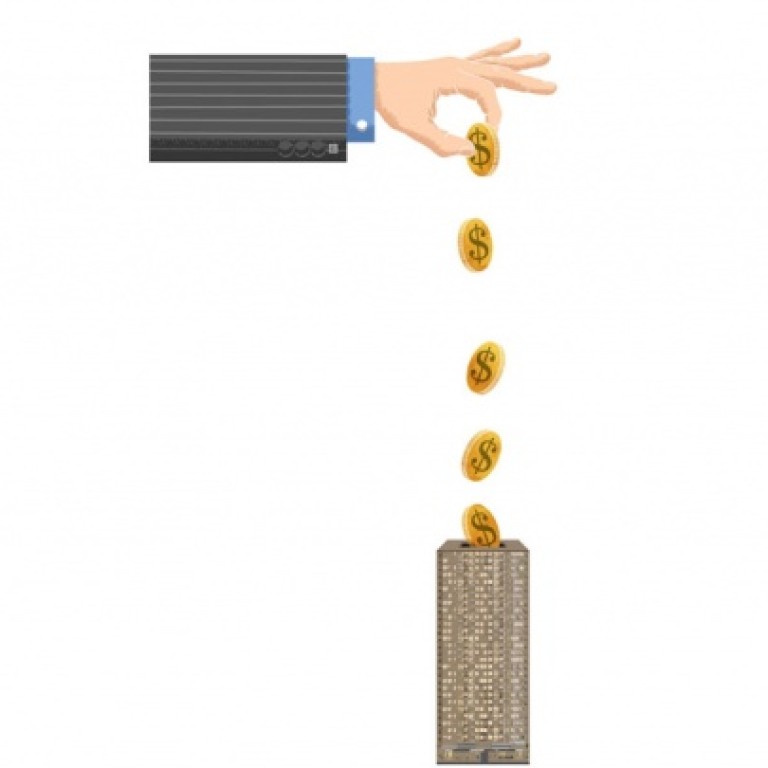 Hotels hope you'll take it on trust
The hotel trust listing is suddenly a popular, if complicated, wheeze among HK property companies looking to raise hundreds of millions
When Hong Kong property developers get a good idea, they tend to all converge on it at once.
The idea that has captivated them right now is the hotel trust listing. There are three on the cards, including one from Great Eagle launched this week.
New World Development is looking at a hotel trust listing in June after which Hopewell Holdings will bring its own trust, likely after the summer break.
Investors will surely be intrigued by the offer. The Hong Kong share market is trading up, and real estate investment trusts (reits), the very close cousin to the hotel trusts that are coming, have been star performers. The Hang Seng Reit Total Return Index, which tracks Hong Kong reits, has doubled in the past three years.
Investors will essentially be told that the hotel trusts will be like reits with growth, kind of a reits-plus. That is the theory at least, but as always there are caveats.
The Great Eagle trust is aiming to raise up to US$800 million. The float will be known to investors as Langham Hospitality Investments, and it will contain three hotels, the Langham, Langham Place and Eaton, all based in Kowloon, according to an exchange filing.
"They are talking about 5 per cent dividend yield … but there will be quite a lot of gearing and quite a lot of financial engineering behind it," said one analyst, who asked to remain anonymous, about the offer.
Hopewell Holdings last week lodged a filing with the Hong Kong exchange for its own listing of Hopewell HK Properties, to raise up to US$1 billion. That deal should follow Langham's by just one week.
Meanwhile, New World Development in early May submitted an application with the Hong Kong exchange to raise up to US$1 billion in the listing of a trust containing interests in Grand Hyatt Hong Kong, Renaissance Harbour View Hotel and Hyatt Regency Hong Kong, and that listing is expected in June.
So three IPOs containing similar assets, using the same offer structure and coming at about the same time.
One property analyst said that the property developers all got the idea to spin off their hotel properties when Cheung Kong proposed the sale of its hotel group via a spin-off listing in November 2012.
As it was, Cheung Kong never proceeded with that float. Instead it privately, and somewhat controversially, sold individual rooms in Apex Horizon, a hotel, to the public.
Cheung Kong's listing idea resonated with developers, and Great Eagle, New World and Hopewell all borrowed a key concept for the Cheung Kong offer, which was to use a business trust.
All the hotel trust listings will come in the form of business trusts, which are similar to reits, but different in crucial ways.
Business trusts are complicated, heavily structured vehicles. Only one has been issued in Hong Kong: PCCW's listing of HKT Trust, in November 2011.
Business trusts defy easy explanation, but they all involve the offer of stapled securities. What are stapled securities, you might ask? Langham Hospitality describes them this way in an exchange filing: "The rationale for having each ordinary share specifically identified and linked to a unit is that the linking provisions result in the relevant rules being applicable to the units as derivatives of the underlying ordinary shares."
If you are following all that, congratulations, because a career in corporate finance awaits.
All other investors will have to take on faith the idea that they are buying something tangible and valuable.
Of course, investors might note that reits are also complicated, but they have turned out well. Great Eagle, the issuer behind Langham Hospitality, is also behind Champion Reit, whose unit price is up 12 per cent in the year to date.
Other reits have registered similar, excellent performance, having caught the property market bull run and investor interest for high-dividend stocks.
But reits involve strict guidelines, meant to protect general shareholders.
For example, reits are capped on their borrowing and are required to pay out 90 per cent of profits as dividends.
Business trusts have no restrictions on borrowing and have no requirement to pay out any profit as dividends.
Analysts say the business trust structure gives the issuers more flexibility to grow.
For example, reits are only allowed to invest in mature properties. Business trusts can buy properties in development, which gives them potentially higher returns, but more risk.
While reits' gearing is capped at 45 per cent, business trusts can borrow at will to buy assets that may boost returns.
The more relaxed rules make a business trust more of a growth play, whereas the reits are designed to be income payers. Philippe Espinasse, a former head of Asia equity capital markets and author of , describes the hotel trusts as a kind of variable-rate bond with a kicker, where investors may benefit from capital appreciation.
Finally, reits and ordinary companies cannot issue dividends if there are no profits, but business trusts can. That flexibility is useful for the hotel business, where revenues are seasonal and sometimes volatile. Indeed, bankers say issuers chose the business trust structure for their hotel floats mainly to get flexibility to smooth out dividend payments and ensure investors get yield even during loss-making periods.
The hotel trusts are different. They will offer investors high yield and high growth, through a complex structure with more risk than what is seen on a typical reit. But that may hit the sweet spot. Hongkongers are comfortable with complication. They want investments that pay a reliable income, but which also offer some growth. The hotel trust just might fit the bill.
This article appeared in the South China Morning Post print edition as: Hotels hope you'll take it on trust