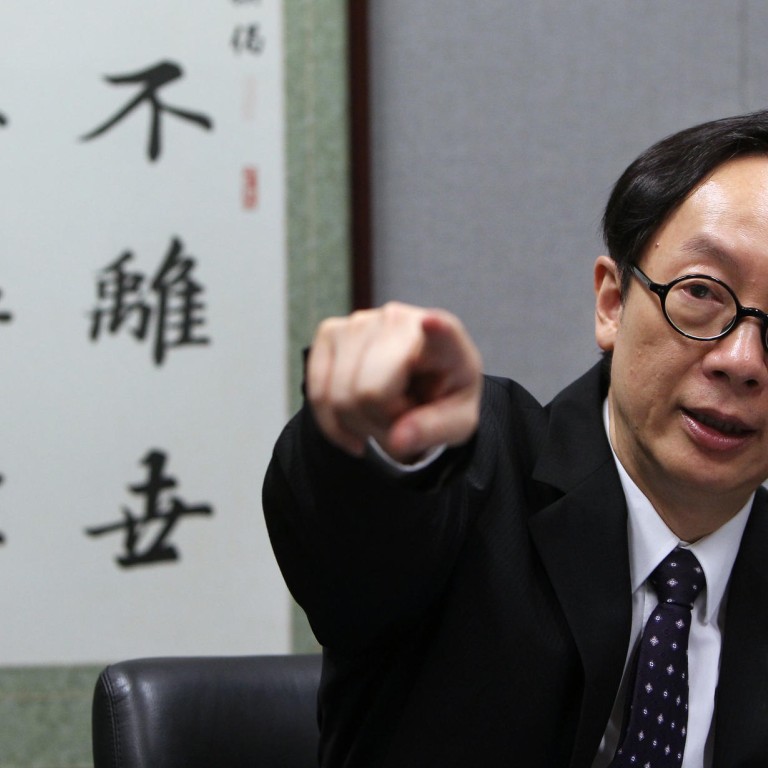 Hang Seng plans etf after winning quota
Bank expects to launch its first A-share exchange-traded fund by November after securing 1 billion yuan limit under RQFII scheme
Hang Seng Bank is to launch its first A-share exchange-traded fund next month or in November after receiving a renminbi qualified foreign institutional investor quota of 1 billion yuan (HK$1.26 billion), executive director Andrew Fung Hau-chung said.
The room for more innovation in A-share ETFs was diminishing, Fung said, with many mainland index-linked products already established.
He expected local financial firms would enlarge the scope on RQFII products by focusing on active management of bonds or stocks rather than index tracking, or form private funds targeting institutional investors only.
Bank of China (Hong Kong), HSBC and Bank of East Asia have also won RQFII licences, but they have yet to launch products.
Hang Seng Bank could be the first to launch an RQFII ETF, following in the footsteps of five mainland asset-management firms that set up such products last year.
"Of course, everyone wants to have innovation but the room is getting smaller," Fung said, adding that some popular indices, such as the MSCI China A 50 Index and CSI 300 Index, were already being tracked by existing RQFII ETFs.
An ETF, which is traded like any other stock, is an index fund allowing buyers to invest in a basket of stocks.
Some financial institutions in Hong Kong are waiting for a licence and quota approval, but Fung said they would find it difficult to "differentiate the indices" from existing players if they wanted to launch ETFs.
He said Hang Seng's ETF would track the Hang Seng China A Industry Top Index. It is different from other blue-chip indices, which usually select constituents based on their market capitalisation, as it compares each company with its industry peers by market capitalisation and fundamental factors.
"We probably have fewer mainland clients than the Chinese asset-management companies in Hong Kong, but we have a deeper market in Hong Kong and overseas," Fung said, adding that the bank had started roadshows to tell potential investors about the index before the launch of its ETF.
Beijing said in July that it would expand the RQFII scheme to companies in London, Singapore and Taiwan, which compete with Hong Kong as offshore yuan centres.
However, Fung said Hong Kong could lead the offshore yuan business for years because it had the biggest yuan liquidity pool, with close to 700 billion yuan of deposits.
"You can always say people can trade Hong Kong shares in New York, just like ADRs [American depositary receipts], but it's much less liquid than Hong Kong. It is the same thing [in RQFII]," he said. "I do not see other markets having RQFII quotas that can have a market of the size, depth and liquidity like the one in Hong Kong.
"I do not fear competition; doesn't mean I am complacent. Of course, you will always have to improve, otherwise the gap between Hong Kong and other emerging centres will narrow."
This article appeared in the South China Morning Post print edition as: Hang Seng plans etf after winning quota