HKEX
Get more with myNEWS
A personalised news feed of stories that matter to you
Learn more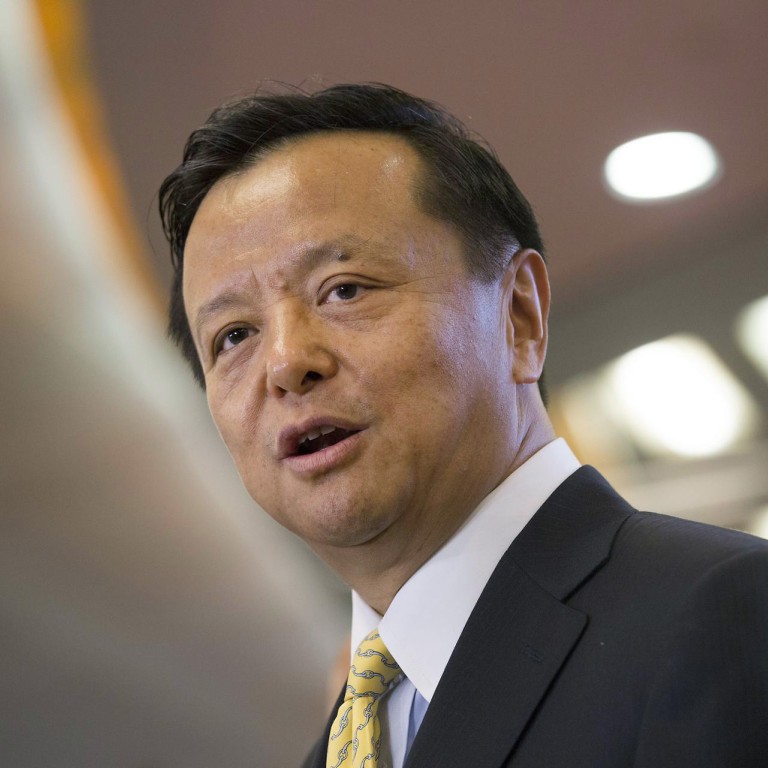 Institutional investors back HKEx's circuit breaker plan
HKEx considering suspension of volatile stocks to prevent market disruptions
Some institutional investors are supporting the Hong Kong stock exchange's decision to consider introducing circuit breakers to prevent computer-based high-frequency trading programs from causing market disruptions or distortions.
The controversial move, opposed strongly by brokers, has been brought into sharp focus by the Singapore Exchange's plan to introduce circuit breakers next Monday.
Hong Kong Exchanges and Clearing chief executive Charles Li Xiaojia said last week it was time to consult the market on whether the city should introduce circuit breakers to halt the trading of a stock for a period ranging from a few minutes to an entire trading session should that equity experience extreme volatility in its price.
Li said there should be a debate now, because "trading has become much faster than it was a decade ago, and it's often done automatically via algorithms that have a chance, even if a remote chance, of generating erroneous orders, which could create an overreaction and threaten market integrity".
Li rejected suggestions that the plan was aimed at aligning Hong Kong with the practice at mainland exchanges, saying the measure would safeguard the city's market against computer trading errors.
Nick Ronalds, the managing director of the Asia Securities Industry & Financial Markets Association - which represents 60 financial institutions including banks and fund managers - said: "Based on the experience of other markets, there are many around the world that have introduced circuit breakers to maintain market integrity by preventing price spikes and possible contagion arising from error of an individual trader or trading program."
Singapore will introduce a circuit breaker next Monday after nearly US$7 billion in market value was wiped out during trading in October last year. It will suspend a stock from trading for five minutes if its price goes up or down more than 10 per cent.
The United States enhanced its circuit breakers after a "flash crash" in May 2010 erased US$862 billion from the value of equities within minutes.
Ronalds said that before high-speed computer programs were introduced, brokers could verbally double-check with their customers the details of their orders. Today, it would be necessary for the exchange to introduce circuit breakers to prevent market disruption.
HKEx set up a working group recently to study the plan, which is supported by the Securities and Futures Commission.
HKEx had considered introducing circuit breakers in 2004 but eventually backed down in the face of strong opposition. Stockbrokers say there are already enough safeguards in place.
"Generally, a short suspension of an individual stock's trading if a significant order is placed that is well outside the day's normal trading range would be acceptable," said Jeffrey Mak, a partner at legal firm DLA Piper.
But Mak said the drawback was that it would hinder "investors' freedom to trade".
This article appeared in the South China Morning Post print edition as: Investors voice support for circuit breakers