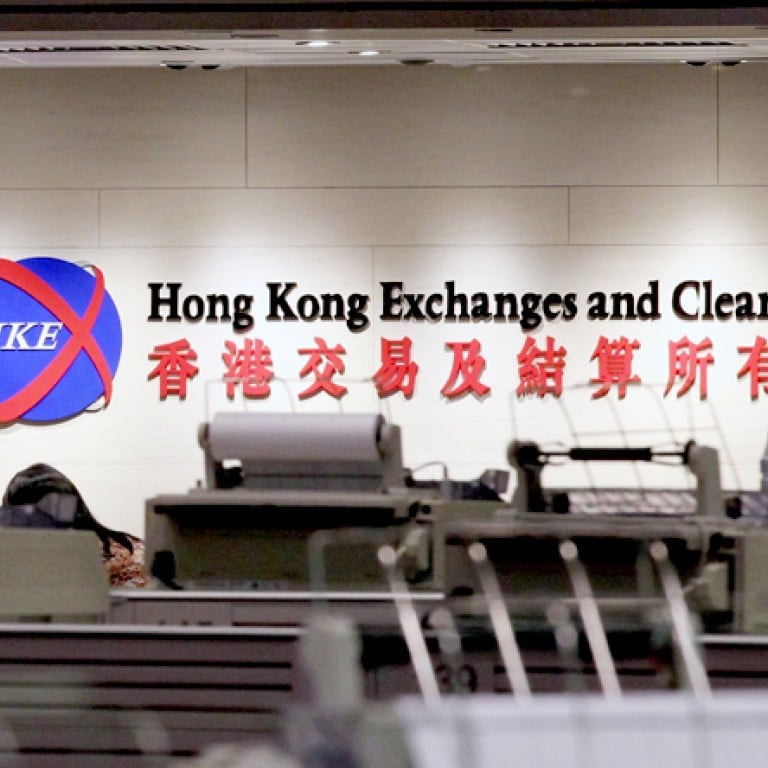 Update
'Through train' direct share-trading between Hong Kong and Shanghai ready within six months
Historic announcement could see the launch of direct share-dealing between Hong Kong and Shanghai within six months, regulators say
New rules to allow direct share trading between Hong Kong and Shanghai could be in place within six months, market regulators said yesterday, in a move that sweeps aside capital controls on up to 550 billion yuan (HK$692 billion) of stock transactions.
The so-called "through train" scheme, first floated in 2007 and which directly links the two stock exchanges, was formally announced by regulators after Premier Li Keqiang told the Boao investor forum in Hainan that the bourses would join forces.
Under the scheme, mainlanders will be allowed to trade a total quota of 250 billion yuan worth of Hong Kong stocks, subject to a maximum of 10.5 billion yuan a day, through mainland brokers.
They will place the orders with the Shanghai Stock Exchange, which will then pass them on to Hong Kong Exchanges and Clearing (HKEx).
Hong Kong investors will be able to trade up to 300 billion yuan of A-shares - subject to a maximum of 13 billion yuan a day - through Hong Kong brokers, who will place the orders with HKEx, which will pass them on to the Shanghai bourse.
A total of 266 Hong Kong- listed stocks and 560 mainland A-shares are included in the scheme, as well as the constituent stocks of major indexes.
The "through train" plan was first proposed in August 2007, but Beijing dropped it four months later over concerns it would surrender too much control over cross-border flows of its tightly managed currency.
Beijing's appetite for easier controls has grown since then. A series of incremental reforms has been rolled out, including measures to allow direct settlement in yuan of trade in goods.
"Establishing a mutual market connectivity mechanism by a tie-up between the stock markets of Hong Kong and Shanghai would be a step forward for cross-border opening of capital markets between Hong Kong and mainland China," Li said in his Boao speech. "We are going to have more integration with the international capital market."
Zhou Xiaochuan , governor of the People's Bank of China, told the forum the pilot scheme would boost cross-border use of yuan. He said the move would also consolidate Hong Kong's status as an international market, while increasing the capacity of the mainland stock markets.
The new "through train" scheme has far wider scope than the original plan because it allows Hong Kong investors to trade mainland stocks directly.
HKEx chairman Chow Chung-kong said the scheme marked a milestone for the development of the Hong Kong market. "This would be as important as the H-shares listing in Hong Kong 20 years ago," Chow said.
The Hong Kong Monetary Authority said the scheme would strengthen the city's role as a yuan trading centre.
Financial services legislator Christopher Cheung Wah-fung said: "The quota is small, but it has taken a major step of integrating the Hong Kong and mainland capital markets."
Sean Derby, Hong Kong-based chief global equity strategist at the US securities firm Jefferies, said the plan would effectively remove the last restrictions on the capital account between Hong Kong and the mainland. He said it could easily be extended to a range of other asset classes, including bonds and commodities.
He also said it could be the trigger point for a long-term shift that would gradually see the yuan replace the dollar as the main unit of commerce in the city.
This article appeared in the South China Morning Post print edition as: 'Through train' trade quota set at 550b yuan