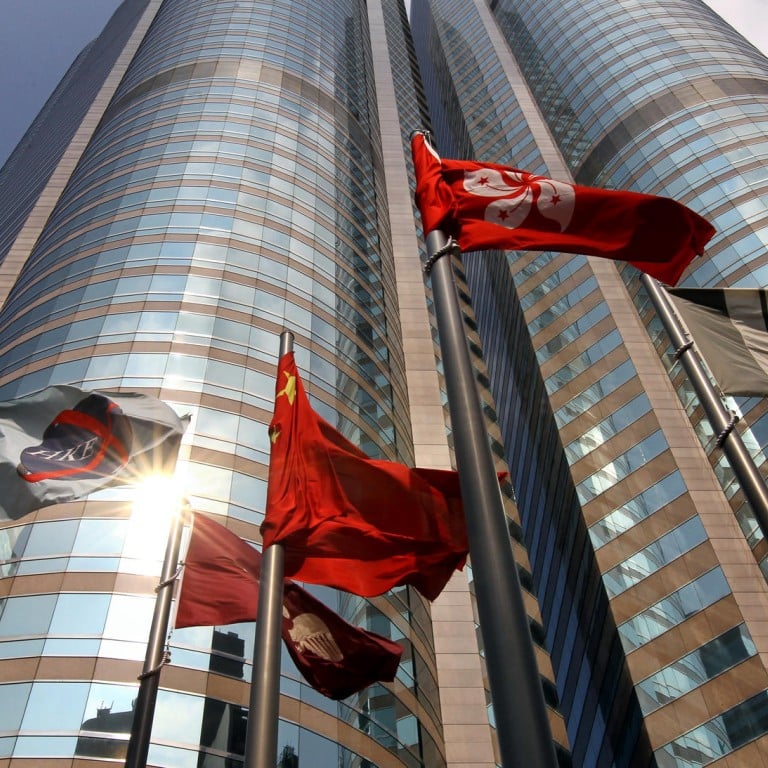 Through-train scheme brings mixed blessings for industry players
While the programme comes as good news for brokers, fund houses may see sales decline in the near term before reaping benefits in the long run
The through train scheme could hurt fund sales in the short term as individual investors would be able to dabble in shares across the border on their own.
The scheme, announced by the Hong Kong and mainland regulators this month, will allow investors on both sides of the border to cross-trade Hong Kong- and Shanghai-listed stocks worth up to 550 billion yuan (HK$690 billion) from October.
"This is good news for stockbrokers but bad news for fund managers," said Christopher Cheung Wah-fung, legislator for financial services.
Under the scheme, Hong Kong investors would be able to trade Shanghai-listed A shares through 450 Hong Kong stockbrokers, who can place orders with Hong Kong Exchanges and Clearing to trade up to 13 billion yuan worth of stocks a day, or 300 billion yuan in total. There is no time frame for this quota.
"This means individual investors can directly go to their brokers to trade A shares, rather than go through fund houses with [qualified foreign institutional investor] quotas. This provides new opportunities for brokers but would add to the challenges faced by fund companies," said Cheung, also a broker.
Terry Pan San-kong, managing director and head of the Hong Kong office at JP Morgan Asset Management, agreed A-share fund sales might be affected in the near term as a result of the scheme. "But I do not think it is all bad news for fund companies because the scheme would also provide an additional channel for them to invest in the mainland, apart from QFII," he said.
Pan said many investors would still like to use fund companies for their ability to do research and pick stocks accordingly. "In addition, fund houses can invest in bonds or share offerings that may still be closed to individual investors," he added.
Mark McCombe, Asia-Pacific chairman of BlackRock, the world's largest investment manager, said the through train scheme would benefit the fund industry in the long term.
"The Shanghai-Hong Kong stock exchange connection is an important step in opening up [the mainland's] capital markets. The programme will consolidate the regional positions of Shanghai and Hong Kong as financial centres and promote the internationalisation of the yuan and the development of Hong Kong as an offshore yuan hub," he said.
"We would expect some impact on H and A shares as investors seek convergence. However, the initial allocation to the programme is small, relative to the overall free-float market capitalisation, and we therefore expect the price impact to be limited in the short term."
McCombe said that apart from the through train, the soon-to-be-signed mutual fund recognition agreement for cross-border sales would be an important step, too.
"Mutual recognition, coupled with the China Insurance Regulatory Commission's recent announcement to allow mainland insurers to invest overseas, create more opportunities for BlackRock. Asia will continue to be an important growth area for our global institutional client business," he said, adding that about 20 per cent of BlackRock's global institutional clients were based in Asia.
Nick Ronalds, managing director of equities, Asia Securities Industry & Financial Markets Association, said the scheme would benefit many parties.
"The new trading link has something for everybody. Hong Kong's status as the gateway to China is reinforced, and Hong Kong investors get access to Chinese stocks," he said.
"The Shanghai stock exchange and mainland brokers acquire a large new pool of relatively sophisticated customers. Chinese investors get access to what's practically a new asset class, enabling them to diversify their portfolios and improve performance. It's a big win all around."
This article appeared in the South China Morning Post print edition as: Through train scheme brings mixed blessings for industry