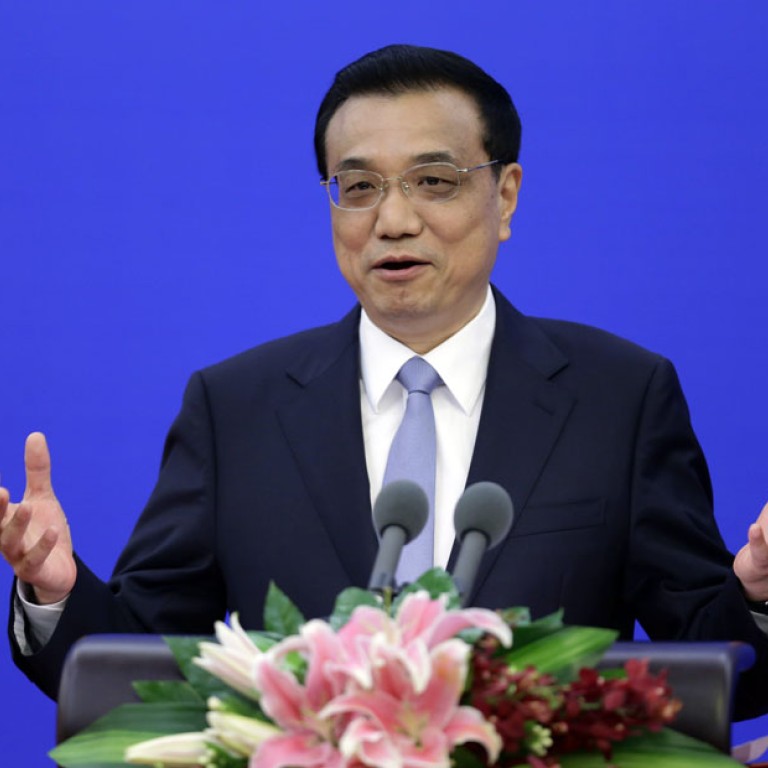 Market for asset-backed securities could reach 3tr yuan by 2018
Officials say Beijing will increase quota on asset-backed securities in second half of year
Beijing's determined efforts to deleverage China's economy to ward off financial risks could usher in a market for securitised products amounting to several trillion yuan, experts say.
Premier Li Keqiang's cabinet is set to further liberalise the asset-backed securities market, encouraging financial institutions to monetise "remnant assets" to raise fresh funds to expand their businesses, instead of relying on monetary policy easing, which could endanger the fragile financial system.
Mainland authorities used to maintain tight control over the securities, which are assets, or loans, that are pooled and "securitised" - turned into financial instruments that can then be sold to investors.
Regulations were tightened after financial institutions in the United States bundled subprime loans into risky packages sold as top investments, the collapse of which was a major cause of the global financial crisis.
But China's new cabinet under Li's direction made an about-face on the products last year, in the belief that asset securitisation could be an effective source of funding for cash-hungry institutions at a time when monetary tightening was being carried out to deleverage an economy facing a rising risk of debt defaults.
"[Asset-backed securities] could be developed into a market worth trillions of yuan," said Gu Weiyong, chief investment officer of Shanghai Ucon Investment Management.
Beijing granted an asset-backed securities quota of 400 billion yuan (HK$502 billion) late last year and will increase it in the second half, officials with banks and rating agencies said.
They predicted products worth as much as three trillion yuan could be issued by 2018.
Mainland banks and other financial institutions have a combined 70 trillion yuan in outstanding loans at present.
Concern about bad loans is mounting as defaults involving property developers and manufacturers facing overcapacity have begun to occur recently.
Financial institutions can also use the securities as a hedging tool to diversify risk. The next round of products is expected to include securities designed to help banks reduce their exposure to loans to small firms.
"The regulators are making strong efforts to push ahead with the development of the ABS market," said Jian Hu, a Moody's managing director.
"They are fully aware of the necessity of bolstering the growth of ABS."
Beijing began a trial asset-backed securities programme in 2005, allowing state-owned China Development Bank and China Construction Bank to sell products backed by loans.
The market is still in a rudimentary stage. Only powerful institutions have received approval to sell high-quality asset-backed securities.
Beijing is expected to fine-tune laws and regulations to ensure the smooth development of the market.
Existing laws do not protect the interests of buyers when the issuers go bankrupt.
Chinese banks have lobbied the central bank to ease monetary policy since mid-2013, when a liquidity crunch drove interbanking borrowing costs to record highs. However, Beijing has refused to inject large quantities of cash into the banking system.
This article appeared in the South China Morning Post print edition as: Securitised products may grow to 3tr yuan