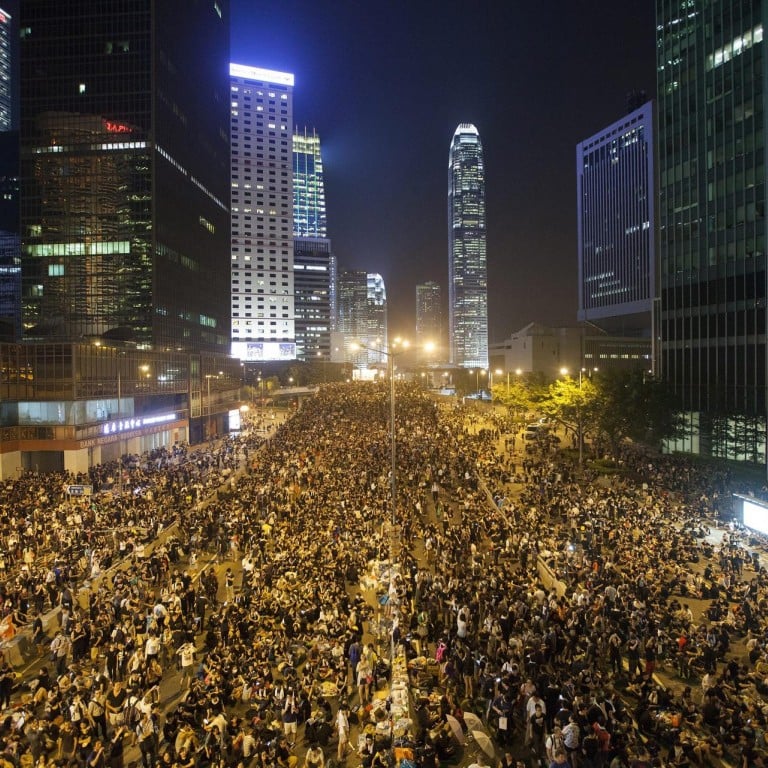 IPO fundraisers arrive in Hong Kong despite civil strife
Political uncertainty increases caution among investors, but listing candidates are still arriving
Three listing hopefuls, including Hua Hong Semiconductor, the mainland's first custom chipmaker, have launched their fundraising plans and are looking to raise a total of more than HK$3 billion by floating shares in Hong Kong.
Against the backdrop of rising political uncertainty due to civil unrest that broke out on Sunday, a handful of institutional investors have increased their cash holdings and pulled their orders in the share sales.
"We came in to September holding slightly more cash in response to developments globally," said Mark Konyn, chief executive of Cathay Conning Asset Management, adding that weaker economic data from the mainland and the prospect of higher interest rates in the US had prompted a little more caution.
"The current stand-off between the Hong Kong authorities and the pro-democracy protesters will likely cause us to move slowly with [asset] redeployment," Konyn said.
The risk was that if the situation escalated, the immediate reaction by investors would not be positive for the Hong Kong and mainland markets.
Some money managers had pulled orders and increased cash holdings, partly due to the recent market weakness amid the protest, bankers and analysts said.
Hua Hong Semiconductor, controlled by Shanghai's municipal government, plans to raise up to HK$2.79 billion, offering 228.7 million new shares at a marketing range between HK$11.15 and HK$12.20 a share.
Before the deal launch on Monday, the company captured sizeable orders from Tongfang Guoxin Electronics, a Shenzhen-listed maker of integrated circuits, and Nasdaq-listed Cypress Semiconductor as cornerstone investors, pre-selling a combined US$25 million.
Hua Hong's deal will be priced on October 9 and the shares are scheduled to begin trading on October 15.
Mainland retailer La Chapelle raised almost HK$2 billion after pricing its initial public offering at the bottom of the marketing range at HK$13.98 yesterday. The retailer exercised the option to issue additional shares amid strong demand.
Keith Pogson, a partner at EY, said investors were reassessing their risk appetite in the Hong Kong stock market and the recent retreat in property and banking stocks, which had more overseas exposure, offered compelling opportunities for bargain hunters.
The Hang Seng Index fell 1.28 per cent yesterday, extending Monday's 1.9 per cent decline.
Meanwhile, construction firm Sam Woo Construction plans to raise HK$150 million, while Hin Sang Group, known for its Hin Sang-branded milk and dietary supplement for children, plans to raise HK$240 million.
"Regarding the market outlook and prospects for the rest of the year, much will depend on what happens with the Occupy Central movement and how the political situation in Hong Kong evolves," said Philippe Espinasse, a lecturer at the University of Hong Kong.
Espinasse said investors like clarity and could therefore become concerned about market stability if the situation deteriorated significantly and continued for an extended period of time.
This article appeared in the South China Morning Post print edition as: IPO fundraisers arrive in HK despite civil strife