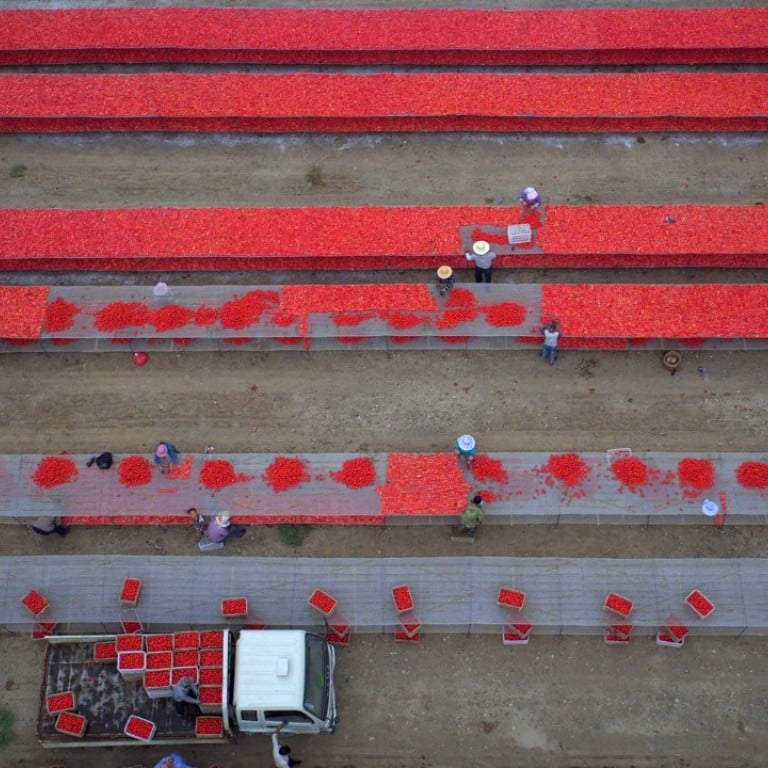 Bond default in Xinjiang the latest sign of stresses in China's financial system
A company controlled by a state entity fails to repay a US$73 million note, triggering sell-off of related debt
A company controlled by an economic and paramilitary organisation in China's Xinjiang region has missed the interest and principal repayment on an onshore debt market note, in the latest sign of the stresses in China's financial system.
Xinjiang Production Construction 6th Shi State-owned Assets Management confirmed in a Tuesday statement that it had failed to pay a 500 million yuan (US$73 million), 270-day note that was due on Monday. The Shanghai Clearing House, where the note is deposited, had first announced the default on Monday night.
"We have difficulty in raising funds so there are uncertainties over the repayment of another 500 million yuan note due on August 19. We are trying various means to meet payment obligations," the company said. Besides the defaulted note, there are four notes maturing in the following seven months totalling 2 billion yuan.
The company is owned by Xinjiang Production and Construction Corps (XPCC), a provincial-level organ set up by the central government in 1954 to farm, settle and help develop the economy of Xinjiang. It is similar to a local government financing vehicle (LGFV) – entities set up by regional authorities in China to raise money for infrastructure projects.
The default triggered a sell-off of Xinjiang and XPCC-related bonds on Monday and early Tuesday as the value of its notes tumbled by half, Bloomberg reported, citing traders. But Su Li, chief bond analyst with Golden Credit Rating International Co, said sentiment had calmed by Tuesday afternoon.
"If XPCC helps the firm repay the debt in the next few days, it would bolster market confidence that even a non-bona fide local government financing vehicle could get a bail out. If there is no repayment, the impact is still limited to Xinjiang-related bonds," she said.
China's bond investors have long seen cash flow strains since Beijing launched a financial deleveraging campaign late last year. Some hedge funds still favour LGFV and similar bonds with high yields, while most institutions avoid them.
LGFVs have been at the forefront of worries over the amount of debt in China's financial system. In a report released in April, the National Audit Office found more than 15 billion yuan of undeclared debt in local governments in the form of them guaranteeing, often by informal arrangements, borrowing by LGFVs.
But some analysts say the concerns may be easing, especially as the government pledges to put more money into infrastructure to ease an economic slowdown.
"Since 2017 the market has formed the expectation that the implicit government guarantee long carried by LGFVs will be shattered. The previous 'risk-free' belief has long gone," said Sun Binbin, chief fixed-income analyst with TF Securities.
"As more funds go to support infrastructure, LGFVs' refinancing risks have reduced. But the institutional problems affecting the sector remain, and the volatility and differentiation [among LGFVs] remains."
Yan Yan, chairman of China Chengxin Credit International, said in June that the total local authority liabilities in China could be as high as 50 trillion yuan if LGFV debt, the government proportions of public-private partnership projects and government service purchases are included.