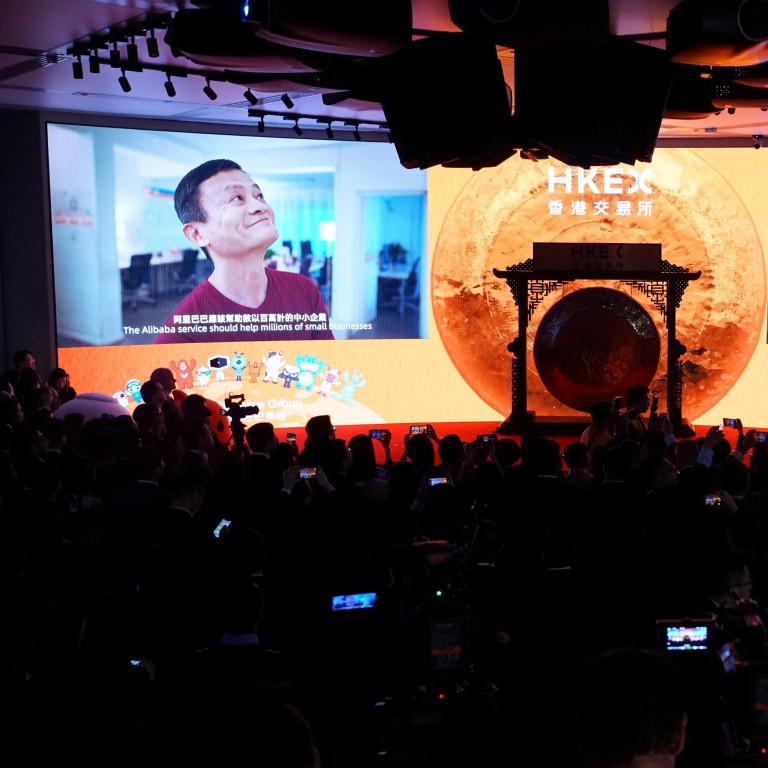 US-listed Chinese new-economy companies are mulling secondary flotations in Hong Kong after watching Alibaba's shares soar, says China Renaissance
A wave of Chinese internet giants that have listed in the US by issuing American depositary receipts are considering following Alibaba's lead and aiming for a secondary flotation in Hong Kong, say bankers
But the recent launch of Shanghai's Nasdaq-style Science and Technology Innovation Board means Hong Kong now faces competition from mainland China to attract new-economy firms
More US-listed Chinese companies belonging to the new economy are mulling a potential secondary listing in Hong Kong or China, prompted by the strong performance of Alibaba since its debut on the Hong Kong bourse in November, according to bankers at China Renaissance.
A secondary listing in Hong Kong could widen the investor base for these Chinese issuers, said Sam Lee, managing director and head of equity research, as institutional investors from China would still be able to easily access the stocks trading on the Hong Kong bourse.
"[Arranging] secondary listings has become a new and growing business for us. I'd say more and more senior management at these US-listed Chinese companies are listening to our advice on a secondary listing now, compared to a year ago," said Lee.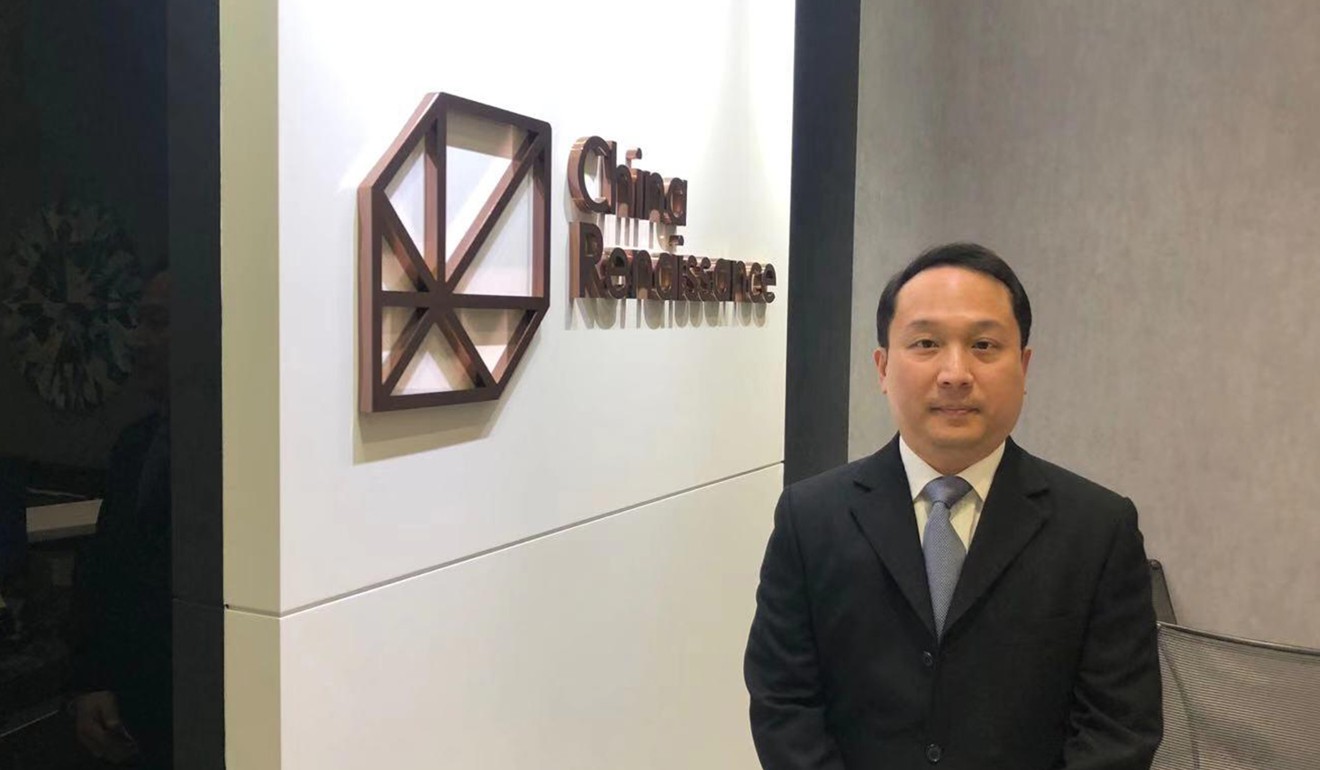 The recent launch in Shanghai of the Nasdaq-style Science and Technology Innovation Board, or Star Market, meant Hong Kong now faced stiff competition from mainland China to attract new-economy firms, he added.
"Ultimately whether the Hong Kong or China market would win these listings is something we would have to wait and see," said Lee.
"New-economy firms" broadly refers to businesses offering technology- or internet-based services.
Based on Monday's closing price of HK$211, the share price of Alibaba Group, owner of the South China Morning Post, has rallied almost 20 per cent from its offering price of HK$176 since its debut on Hong Kong's main board on November 26 last year.
That success has prompted a wave of Chinese internet giants that have listed in the US by issuing American depositary receipts (ADR) to consider following Alibaba's lead in aiming for a secondary flotation in Hong Kong.
According to various media reports, they include online games operator NetEase, search giant Baidu and travel site Trip.com. Lee refused to comment on the reports.
Thanks to Alibaba's mega US$12.9 billion IPO last year, Hong Kong regained its crown as the world's biggest IPO market, raising a total of HK$315.5 billion, the largest amount since 2010. Shanghai Stock Exchange ranked fourth, raising HK205.3 billion, bolstered by the new Star Market.
China Renaissance has helped various new-economy companies complete their share offerings and listings in the US. These include fintech companies such as Yirendai and Lexin, e-commerce operators such as JD.com, and smart-wearables maker Huami.
The swelling interest from ADR issuers to seek a secondary listing in Hong Kong or China could definitely be a boon to the investment bank's equity capital market business. China Renaissance said it was the third-biggest underwriter of overseas IPOs of China's new-economy companies between 2013 and 2019, after Credit Suisse and Morgan Stanley.
Not all new-economy companies have enjoyed a stellar trading performance. In fact, many have completely flopped. For example, Chinese electric car maker NIO has been languishing below its IPO price of US$6.26 on the New York Stock Exchange since its debut in September 2018. It once dropped to just above US$1.
Alex Liu, a China Renaissance analyst focusing on China's internet and education sector, said he expects Chinese tech companies' valuations will continue to face pressure over the next few years, as the explosive growth in the sector runs out of steam.
"Still, private equity investors in these companies will need to [cash out from] their investments, and hence these companies would not rescind their IPOs," he said.
Their comments came as the investment bank launches its inaugural research report on the outlook for China's macro economy and equities market.
It forecasts the MSCI China index could climb as much as 12 per cent this year, based on growth of 11.6 per cent in earnings per share and a 12-month forward price-to-earnings multiple of 13.65 times.
It remains overweight on e-commerce, online games, healthcare, logistics, and tech hardware, all of it defines as "new economy" sectors.
Purchase the China AI Report 2020
brought to you by SCMP Research and enjoy a 20% discount (original price US$400). This 60-page all new intelligence report gives you first-hand insights and analysis into the latest industry developments and intelligence about China AI. Get exclusive access to our webinars for continuous learning, and interact with China AI executives in live Q&A. Offer valid until 31 March 2020.
This article appeared in the South China Morning Post print edition as: US-listed mainland firms mull floats in HKUS-listed mainland firms mull floats in HK