Impossible Foods, Beyond Meat eye bigger cut of Covid-19 driven growth in Asia's plant-based foods segment
Asia represents 44 per cent of meat consumption globally and this number is projected to grow by 70 per cent by 2050: Impossible Foods executive
Beyond Meat's highly successful IPO has raised considerable interest in alternative proteins among Asian investors, Hong Kong fund says
The battle for market share in Asia's meatless meat sector is heating up, even amid an economic slowdown driven by Covid-19 lockdowns, which have badly affected the restaurant industry.
Industry participants agreed that public concern over health and food safety in the wake of the pandemic will boost the long-term fortunes of alternative protein makers such as Impossible Foods and Beyond Meat, the two best-known manufacturers. The pandemic, along with the African swine fever, which decimated China's pig herds, are expected to accelerate consumer adoption. Moreover, interest among Asian entrepreneurs has grown alongside that of investors and consumers.
Last month, Impossible Foods stepped up its expansion efforts in Asia with the relocation of Nick Halla, a senior vice-president, to Hong Kong. Halla said in an interview that Asia represented 44 per cent of meat consumption of about 700 billion pounds (317.5 billion kilograms) globally, and that this number was projected to grow by 70 per cent by 2050.
"If you want to have an impact, it has to happen in Asia," he said, adding that Impossible Food's revenue grew sixfold in 2019 on the back of openings in Singapore and expanded restaurant distribution in Hong Kong.
On March 16, Impossible Foods announced it had raised US$500 million in Series F funding, led by South Korea's Mirae Assets, with existing investors Horizon Ventures, Singapore's Temasek and Khosla Ventures joining the round. Halla said he was pleased with the presence of Asian venture funds. "We wanted to get knowledge of Asian markets and make connections," he said. "Hong Kong and Singapore are great test beds for us to learn."
Halla declined to comment on a potential initial public offering, but said that with the recent funding round, the company had the money it needed for expansion. So far, Impossible Foods has raised US$1.3 billion. Hong Kong tycoon Li Ka-shing was an early backer, investing in Impossible Foods through his private-equity unit, Horizon Ventures.
As a result of the difficulties faced by Hong Kong's food and beverage outlets, Halla said that partner restaurants were now selling Impossible Food's 5 pound blocks of alternative minced beef products directly to customers in the United States. He said the company planned on retail sales in Asia soon, as supply chains develop.
On March 3, Impossible Foods announced a 15 per cent price cut in the US for its main product, its beef replacement. On April 16, it said it would be retailing its alternative beef product in 777 retail outlets across California and Chicago, a fivefold expansion in its US retail presence.
In Asia, to meet region specific demand, Impossible Foods will roll out pork and sausage replacement products, Halla said. He added that setting up its own production facilities in Asia was only a question of "when".
To help bring down costs and scale up production, Impossible Foods last year signed a partnership with US meat processing giant OSI, which has more than 348,000 square metres of production space in China, more than twice the size of its US facilities. Impossible Foods' own production site in California is a 6,000 square metre processing plant that produces tens of millions of beef replacement products every year, Halla said, who added that Impossible Foods would even consider having a production site in or near Hong Kong.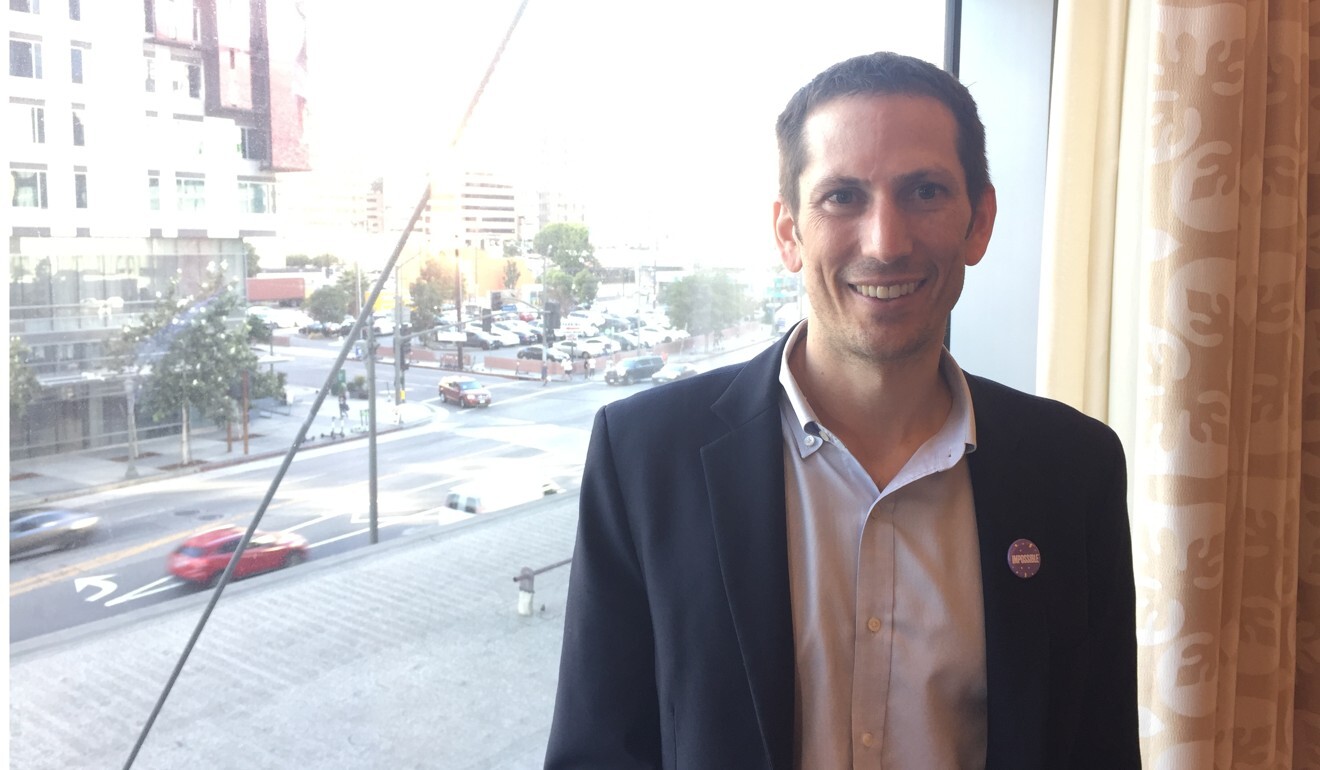 "Theoretically, there's no reason not to. Hong Kong consumes 3 billion pounds of meat a year. That's a big reason why we started here," he said. "The meat assembly part, where you put all the pieces together, that can be done anywhere."
Beyond Meat, Impossible Food's biggest competitor, has aggressively expanded in mainland China. On April 21, Starbucks China announced that it will offer plant-based alternatives on its menu from Beyond Meat, which is represented in Asia by Green Common, founded by Hong Kong entrepreneur David Yeung, who also owns Omnipork, a pork replacement product aimed at the Chinese market.
Beyond Meat's share price jumped 16 per cent on the same day. The company, which is listed on the Nasdaq, saw its share price suffer during the market collapse in March, but it has been a steady gainer since then, rising from US$54 on March 18 to US$88.46 on April 22. It has received investment from Bill Gates and Leonardo DiCaprio.
Last month, Ethan Brown, Beyond Meat's chief executive, said he was committed to producing the company's products in Asia by end of 2020, regardless of the impact of Covid-19.
Beyond Meat's highly successful IPO in May last year raised considerable interest in alternative proteins among investors, said Julian Ting, Hong Kong-based vice-president of Lever VC, a venture capital fund focused on alternative protein start-ups. Ting said funds were now coming into Lever from Asia-based family offices that see the long-term need for such food sources.
Ting said that Lever VC had a database of about 1,000 alternative protein companies, with just under half based in North America, about a third in western Europe and the rest spread between Latin America, Oceania and Israel. He estimated that 50 were based in Asia, but that number was "rising quickly".
He said Beijing had called for a reduction in meat consumption in China. Meanwhile, Singapore's government has adopted a plan to reduce food imports by 30 per cent, in part by producing alternative proteins in the city state.
Halla, who grew up on a dairy farm in Minnesota, said governmental concern over scarcity of arable land and a growing population, combined with the health concerns over meat production, would help drive the plant-based meat business forward.
This article appeared in the South China Morning Post print edition as: Plant-based meat firms eye Asia market