Yuan
Get more with myNEWS
A personalised news feed of stories that matter to you
Learn more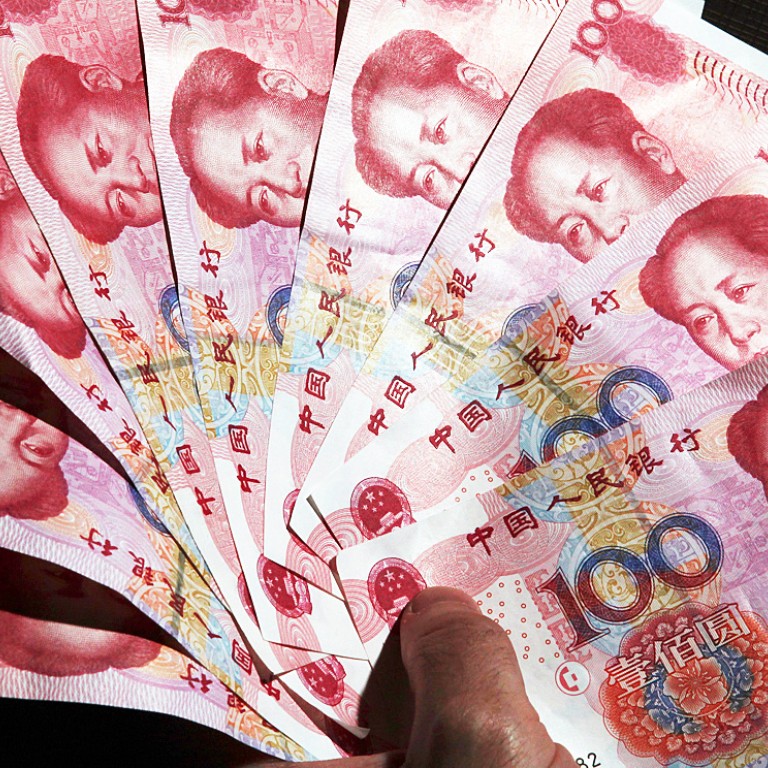 Swift says 15 more countries now using yuan to settle over 10pc of trades with mainland, Hong Kong
15 more countries now using the mainland currency to settle trade and investment deals
Fifteen more countries are now using the yuan to settle more than 10 per cent of their trade and investment deals with mainland China and Hong Kong - a development known as "crossing the RMB river" - bolstering the view that the currency is becoming more popular internationally and firmly on a path to globalisation, according to the latest data from global payment system Swift.
The 15 include Germany, Canada, Sweden, Indonesia, Australia and Malaysia, countries that have close trading ties with China or have been aggressively promoting yuan business.
The 10 per cent milestone is a threshold set by Swift in measuring the weight of yuan or renminbi payments with Hong Kong and the mainland compared with other currencies.
"This is a good sign for [yuan] adoption rates and internationalisation," said Astrid Thorsen, Swift's head of business intelligence. "In particular, Canada's [yuan] usage for payments, which has increased greatly over this period, is very interesting since we have not seen strong adoption of the [yuan] from North America to date."
Fifty of the 161 countries that exchanged payments with mainland China and Hong Kong last month used the yuan for more than 10 per cent of their payments, including the biggest cheerleaders for yuan globalisation such as Singapore and Britain.
The currency is now used for 11.2 per cent of total payments with mainland China and Hong Kong, up from 6.2 per cent 18 months ago.
Sweden's yuan-denominated payments saw the biggest increase, jumping by 1,050 per cent since April last year. In Germany, which got a clearing bank earlier this year, the yuan trade rose 151 per cent.
Canada saw payments climb 346 per cent on the back of the latest currency-swap deal and its push to establish a yuan hub in Vancouver and Toronto.
Beijing has been encouraging trade and investment in yuan through currency-swap agreements and the renminbi qualified foreign institutional investor scheme.
The yuan now ranks as the world's seventh-largest payment currency.
On the flip side, despite robust growth in certain key markets, the overall value of yuan trade last month fell 7.2 per cent year on year, against average growth of 0.4 per cent for all currencies. The yuan's market share was 1.59 per cent, against 1.72 per cent in September.
Two of China's biggest trading partners, the United States and Japan, still clear less than 10 per cent of their trades with China in yuan, according to Swift.
This article appeared in the South China Morning Post print edition as: Yuan use grows in popularity around the world