Yuan
Get more with myNEWS
A personalised news feed of stories that matter to you
Learn more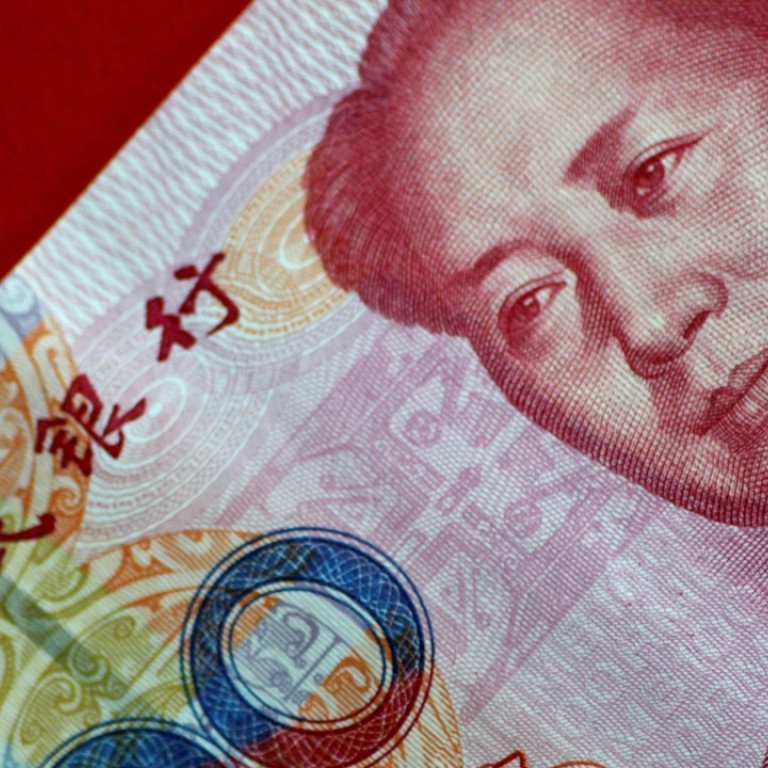 Yuan recovers some ground after recent losses, but gains may not be sustained
Analysts cite uncertainty over China's foreign exchange policy outlook
China's yuan recovered ground on Friday after the biggest slide in over two years the previous day, but analysts said it was unclear whether the gains would continue due to uncertainty over the government's foreign exchange policy.
The yuan rose 0.4 per cent to 6.2959 against the US dollar on Friday, after posting its biggest decline since August 2015 the previous day.
The yuan has risen 3.28 per cent this year, making it the best performer among 11 most traded Asian currencies, but analysts said that the gain was mainly due to passive appreciation as the US dollar weakened.
Whether the yuan would continue to increase this year was questionable because of growing uncertainty over China's foreign exchange policy outlook, analysts said.
At last year's central economic work conference of the Chinese government, officials pledged that China would keep the yuan basically stable, omitting previous comments about the promotion of a two-way floating exchange rate.
But US President Donald Trump's tax reforms may result in American companies in China repatriating some of their profits back to the US, while Chinese companies may invest more in the US to be closer to their markets, and that could increase capital outflows later this year, said Chen Xingdong, China head of global markets economics research at BNP Paribas.