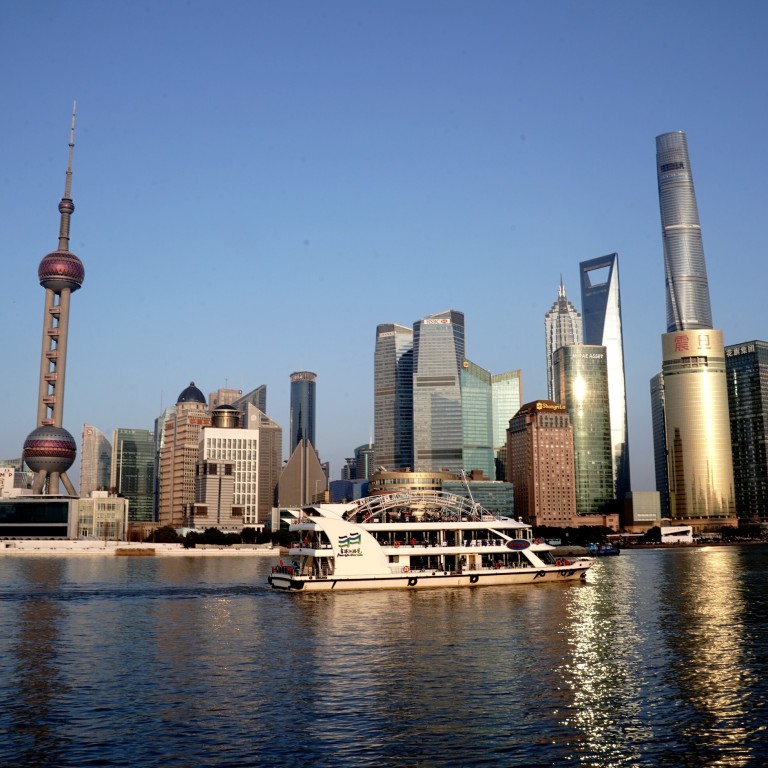 China grants tax breaks, policy leeway to turn Shanghai into powerhouse for AI, chips, planes and pharmaceuticals
Key companies will enjoy a corporate income tax of 15 per cent, nearly halved from a rate of 25 per cent
Guideline will boost the morale of local businesspeople and foreign investors who hope to tap the country's vast market, analyst says
China's central government has announced an unprecedented devolution of authority to Shanghai, allowing municipal authorities greater freedom to enact legislations, offer tax breaks and liberalise the capital market to spur growth.
The Chinese Communist Party's Central Committee and the State Council on Thursday jointly published a long-awaited set of guidelines about transforming Pudong district on the eastern bank of Shanghai's Huangpu River, into a "pioneer zone," or a showcase of China's progress in building a modern socialist system.
The document is being viewed by city officials and the business community as a blueprint for Shanghai's development until 2050. China has been prioritising technological innovation to strengthen its economic muscle amid escalating tensions with Washington DC since 2019. In November last year, Chinese President Xi Jinping proposed that an operating guideline be mapped out for the development of Pudong as a "vanguard" zone. The guideline would also help Beijing set the tone for further economic opening up and reforms.
"The guideline will boost the morale of local businesspeople and foreign investors who hope to tap the country's vast market," said Yan Jinglan, a professor of foreign studies at the East China University of Science and Technology in Shanghai. "As the gateway [to China], market liberalisations and reform measures in Shanghai are the clearest message to the world that China will continue to be a bright spot in the world economy."
The US has cut off Chinese technology giants' access to American technology and supplies such as semiconductors. Under the guideline, Pudong will become an urban area that has the highest competitiveness worldwide.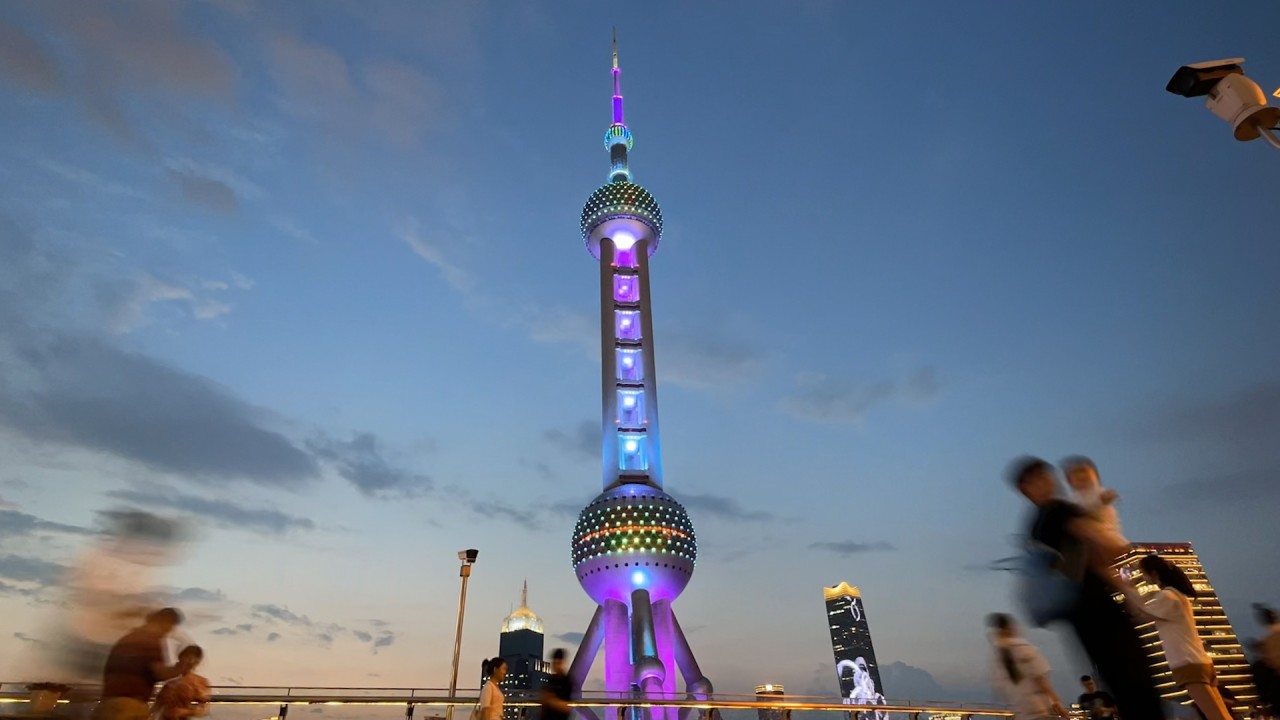 01:28
Pudong in Shanghai lights up for Chinese Communist Party's 100th anniversary
Pudong in Shanghai lights up for Chinese Communist Party's 100th anniversary
Key industries to benefit are semiconductors, artificial intelligence (AI), biotechnology and
civil aviation
, as the government regards them as being vital to the country's growth prospects. Major companies in these industries will enjoy a cut in corporate income taxes down to 15 per cent, from a universal rate of 25 per cent, for the first five years after their business registrations, according to the guidelines issued on Thursday.
"A correct reading of the document is that Shanghai remains the locomotive of the national economy because of its leading role in the Yangtze River Delta," said Chen Xiao, chief executive of Shanghai Yacheng Culture, a consultancy dealing with marketing and branding for foreign and local companies. "More incentives are expected to come in the coming decade."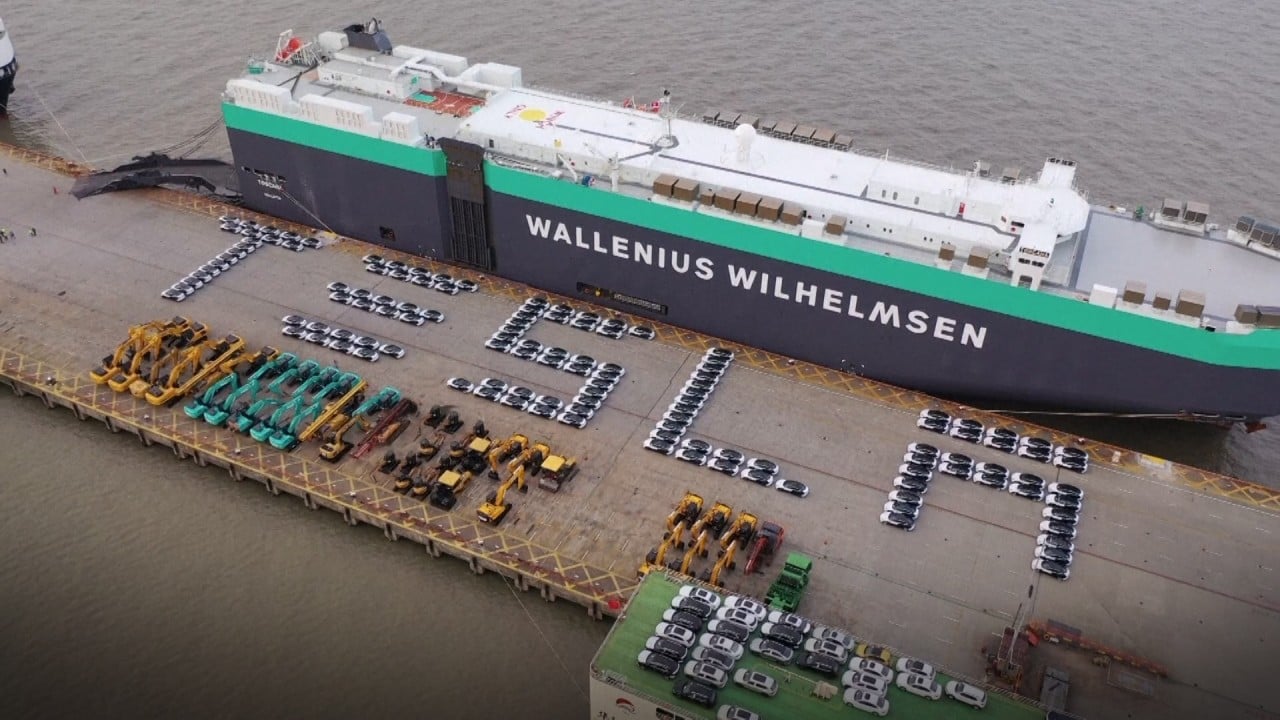 01:16
Tesla exports first China-made cars to Europe with shipment of 7,000 Model 3 electric sedans
Tesla exports first China-made cars to Europe with shipment of 7,000 Model 3 electric sedans
The Pudong district, made up of paddy fields and vegetable farms as recently as the early 1990s, has been developed over the last three decades into the showcase of China's breakneck economic growth. The district, served by the world's longest operating magnetic levitation train, covers more than 1,200 square kilometres, about a fifth of Shanghai's land area. The area is inhabited by 5.7 million residents, also about a fifth of Shanghai's total population.
Shanghai has been bestowed with a slew of policy breaks and free-trade arrangements over the past few decades, incentives that have made the city China's premier commercial hub.
The bigger of the two stock exchanges that make up the world's second-largest capital market is in Shanghai, and the city is home to more global banks than anywhere else in mainland China.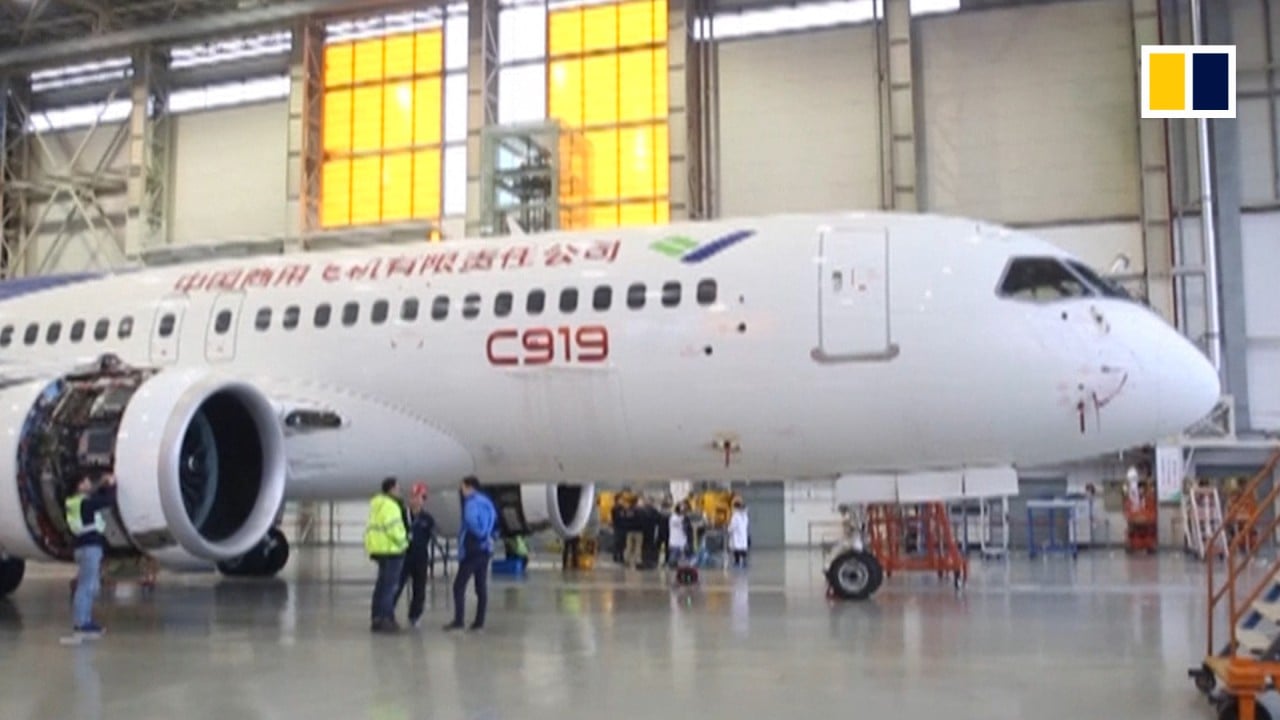 01:07
Three more Chinese C919 passenger jets to start test flights by late 2019
Three more Chinese C919 passenger jets to start test flights by late 2019
Most importantly, Shanghai is where the government created a Nasdaq-like market to nurture and finance China's technology companies, with the expressed vision of letting Chinese investors enjoy the fruits of the country's home-grown champions. The Science and Technology Innovation Board, dubbed the Star Market,
ballooned into Asia's biggest growth market
for technology companies in less than 12 months of its establishment, capitalised at 2.8 trillion yuan (US$433 billion) with 133 companies listed.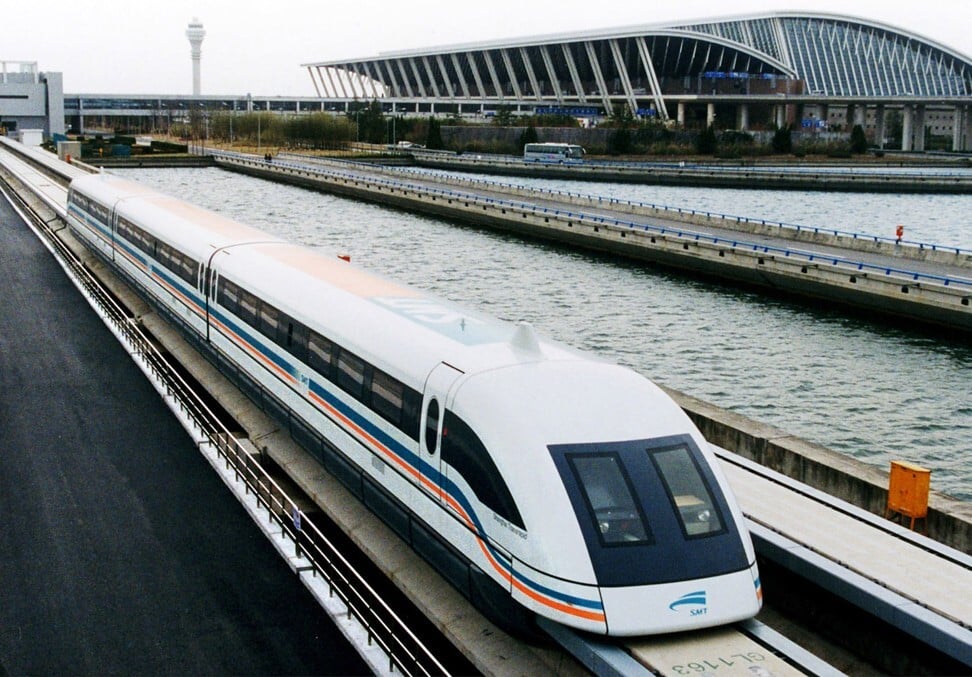 The city was looking to better use existing preferential policies – lower corporate income tax, duty-free customs zones and flexible land distribution – to unlock Lingang's potential and attract top companies from home and abroad, Chen Yin, Shanghai's executive vice mayor, said in August last year. Shanghai wants to draw 400 billion yuan in investments to the manufacturing sector by 2022.
In June, the National People's Congress, China's top legislature, authorised Shanghai to draw up local rules that might not comply with national laws and regulations, a move that will grant the city greater freedom in conducting reforms.
The guideline released on Thursday also said that the local stock and futures exchanges would be encouraged to deregulate markets to launch more derivatives and bring in market makers.
Pudong will also be the pilot zone for exploring the possibility of making the yuan fully convertibility, the document added.
This article appeared in the South China Morning Post print edition as: Shanghai tipped to be the mainland's innovation engine