Opinion
Jake's View
by Jake Van Der Kamp
Jake's View
by Jake Van Der Kamp
Try this for an idea: Hong Kong's fiscal surplus gives us the ability to cut taxes and spur innovation
With HK$2 trillion in surplus, it's ridiculous to talk of saving money for the proverbial 'rainy day'. Cutting taxes would spur people to devote their intellectual powers to innovation in ways that we cannot imagine.
The financial secretary has emphasised previously that he would rather invest more in the city's future and spend in areas such as innovation than give out money to everyone. -- SCMP, February 24
What a waste of breath it is to talk about investing in the future. It is like saying that you undertake a journey in order to reach your destination.
All investment is investment in the future. You forego spending of your money today in order that you may have more money or create better conditions for spending it tomorrow. No one invests in the past.
Well ... ahem ...
That is to say that very few people do so but, of those who do, a good number are to be found in the ranks of our bureaucracy. They do it every time they talk about putting money into innovation. They mean well but innovation is something they do not understand.
For starters, they are bureaucrats, people who take directives rather than conceiving them. At their top ranks, they take directives from government headquarters in that globe-topped building in western district. They don't do new things.
It is very difficult anyway to know what is truly innovative and what is not. Venture capitalists look for it all the time and fail many more times than they succeed. Innovation does not advertise itself. It rather looks on most occasions as silliness, and sure to go nowhere.
Take, for instance, that fellow who conceived the idea of a four-rotor battery-powered drone while a student at our University of Science and Technology. It proved to be a world winner, but he had to go to Shenzen to put it into production. Our innovation administrators would not give it a look-see.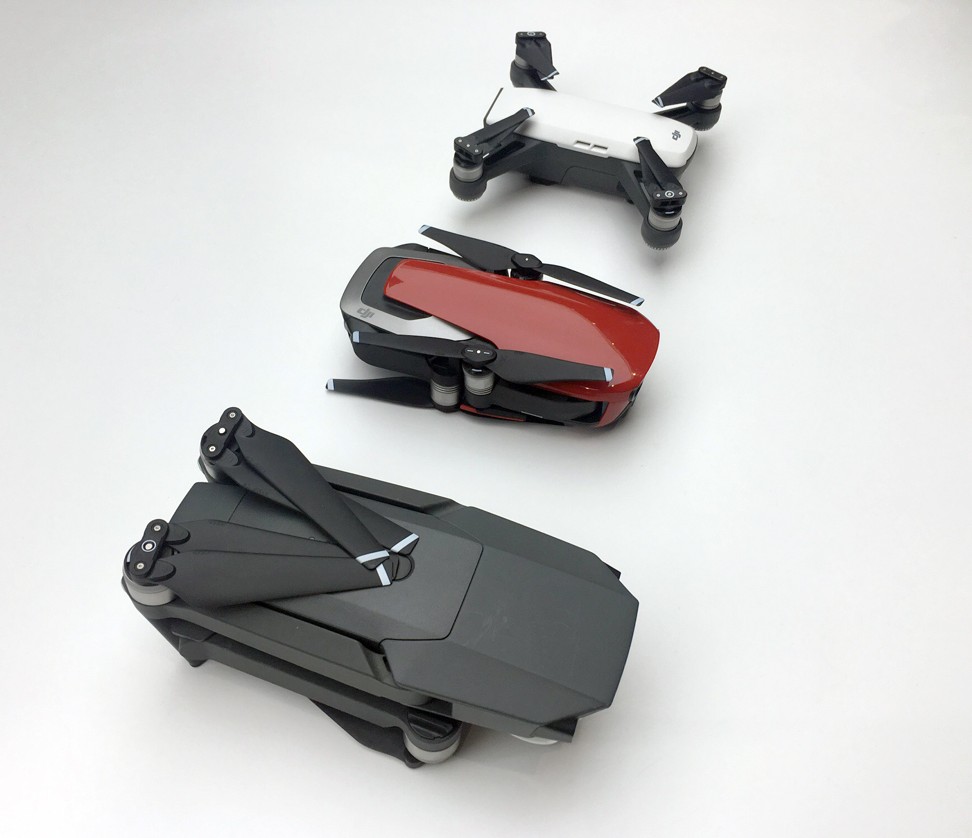 This was no aberration. It is the rule when bureaucrats try to push innovation. They just take yesterday's ideas and spend a lot of money trying to keep them alive today.
This may indeed succeed. The supposed innovations stay alive much longer than they would ordinarily do, before they inevitably wither away. Just ask Singapore about its experience with Chartered Semiconductor. Ask Britain and France about the Concord jet.
Never was a better government decision made in Hong Kong about innovation than when our former Chief Executive Donald Tsang Yam-kuen, while financial secretary, told technology lobbyists to get lost when they plagued him for land grants to build a wafer fabrication plant
They went to Shanghai instead as Semiconductor Manufacturing International Corporation (SMIC), got themselves involved in intellectual property theft disputes and, latest seen, reported yet another decline in earnings. Well done, Donald.
The worst of it is that these government blunderings in innovation tend to suppress real creativity in the fields in which they are made. They crowd the truly good ideas out and starve them of money.
But I do know of one very good way of encouraging innovation. It is to do what our financial secretary reportedly does not wish to do. It is to "give out money to everyone."
Let me amend this. It is rather not to take it from them in the first place. We are at present running a fiscal surplus of HK$160 billion a year, we have had only one slight brush with deficit over the last 14 years, we have almost HK$2 trillion (US$255.6 billion) in fiscal savings, and it's becoming a little ridiculous to talk of needing to save money for the proverbial "rainy day".
Cutting taxes instead of investing these savings to support the deficit spending of the United States government, which is what we actually do with the money, would stimulate economic activity.
But it would do more than that. It would give seven million people greater leisure to devote their intellectual powers to innovation in millions of ways that we cannot really imagine at the moment. It is a far better way of encouraging innovation than taking people's money from them, and squandering it on the false innovation that government invariably favours.
But then, of course, the government would no longer be in control of how the money is spent, which would not contribute to the greater glory of government. Can't have that.
And thus what we will have today is some one-off concessions that open the purse, but which keep the purse strings firmly in the financial secretary's hands.
This article appeared in the South China Morning Post print edition as: Cut taxes now and let the future take care of itself