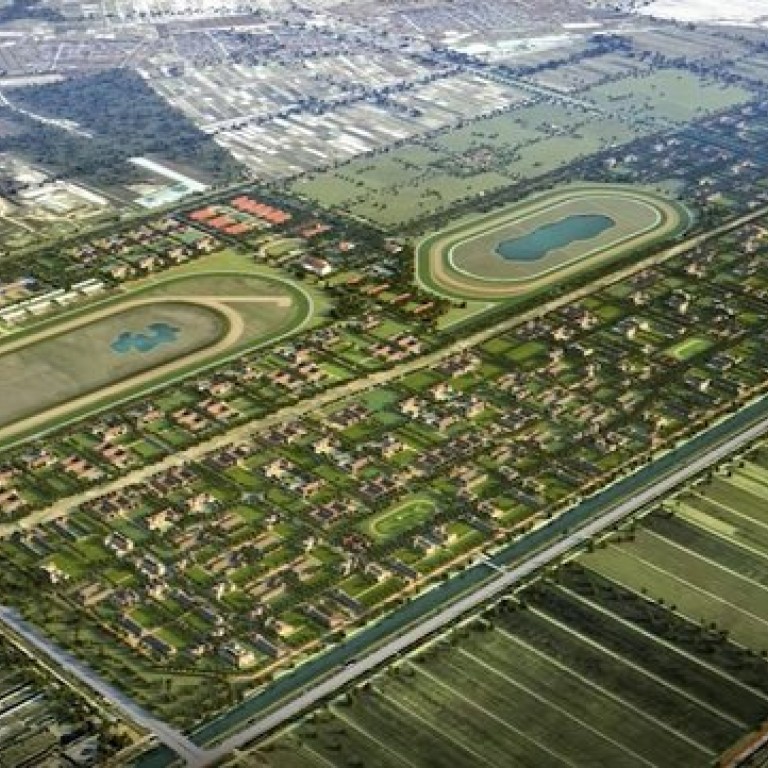 Opinion
Wealth Blog
by Anna Healy Fenton
Wealth Blog
by Anna Healy Fenton
China's bloodstock industry set for the off in Year of the Horse
After a grim few years of economic gloom, Ireland's thoroughbred horse breeders are looking forward to bright Year of the Horse. My friends back home tell me forget France and red wine - lots of rich Chinese are coming to visit studs and other bloodstock breeding grounds in Ireland.
 
Coolmore partnership
Indeed, Ireland's famous Coolmore Stud has joined forces with the China Horse Club and last year spent almost US$4 million (HK$31 million) on two blue-blooded colts, sired by Fastnet Rock, at the Inglis Australian Easter Yearling Sale. The horses are being trained by Coolmore in Australia. It was the start of their joint venture, destined to set the tone for China's new racehorse and breeding industry. This partnership between the globally renowned Coolmore and the Chinese government backed Tianjin State Farms Agribusiness Group and Desert Star Holdings, affiliated to the China Horse Club, sees the establishment of a huge breeding operation. This is part of China's new world class Tianjin Equine Culture City project.
 
China's first bloodstock venture
This is the first of its kind on the mainland and is the first international joint venture into horse racing and breeding and is designed to help China to get started at the highest level. Tianjin, population 12 million and close to Beijing, is opening the equine centre in phases.
Tianjin has already hosted China's richest-ever race day last autumn, which included the inaugural RMB1 million Tianjin National Cup. Tianjin has a 150 year tradition of horse racing.
 
World class facility
Desert Star Holdings chairman Teo Ah Khing's TAK Design has an impressive pedigree, being responsible for the design, development and delivery of the Meydan grandstand and racecourse in Dubai. He is also behind the China Horse Club, the exclusive membership group connected to the Tianjin Equine Culture City.
The impressive US$2 billion Tianjin Equine Culture City project will include 4000 stables; state-of-the-art equine clinic; 150 trainer offices; training tracks; racecourse and clubhouse, not to mention an international equestrian college and bloodstock sales facility.
The 3.3 million square metre site in Panzhuang, Ninghe County, Tianjin is designed to meet the needs of China's new horse industry.
Stud farms 
In addition, a world class stud farm outside the Tianjin Equine Culture City will provide a supply of young horses. Inspired by centres of excellence in the NSW Hunter Valley, Kentucky in the US, Deauville in France and the Hokkaido breeding and training centres in Japan, the Chinese government is clearly going all out to make a global impression with its foray into the equine world.
Coolmore is helping to set up the stud farm, with broodmares from Ireland. The breeding programme has already started. More than a hundred mares will be sent to China over three years. Stallions will follow. Coolmore is hosting China's top agriculture graduates from the Inner Mongolia Agricultural University, so they can learn how to run the equine operation. Coolmore's Tom Magnier said: "This major new Chinese project is great news for the world horse racing and breeding industry," adding he was very excited by the continued growth in this relationship with the China Horse Club.